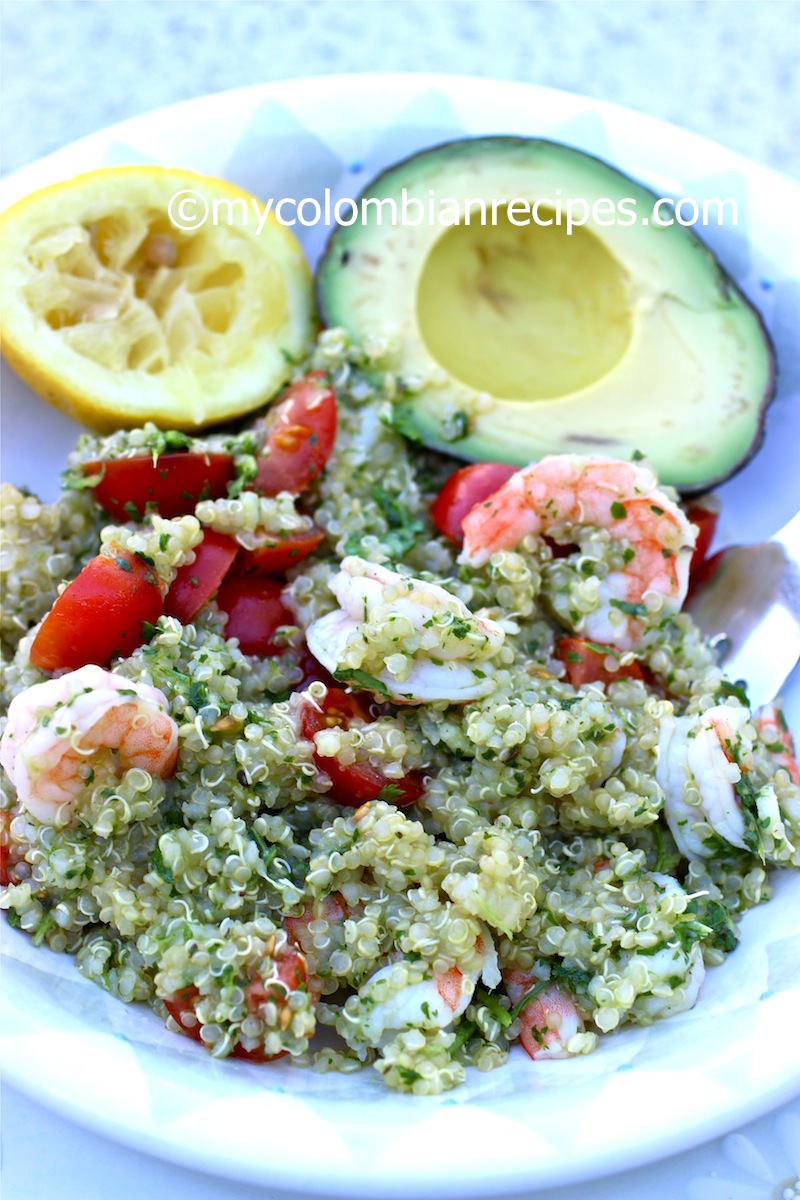 The Creative Cooking Crew this month is going to a "virtual picnic" and I'm bringing a delicious and simple Quinoa, Shrimp and Chimichurri Salad.
When I found out that the challenge for this month was a picnic dish, I knew I would make something fresh and simple, but full of flavor. This Quinoa salad was the perfect dish for the challenge. It is absolutely delicious and is sure to be a crowd pleaser at your Memorial Day picnic!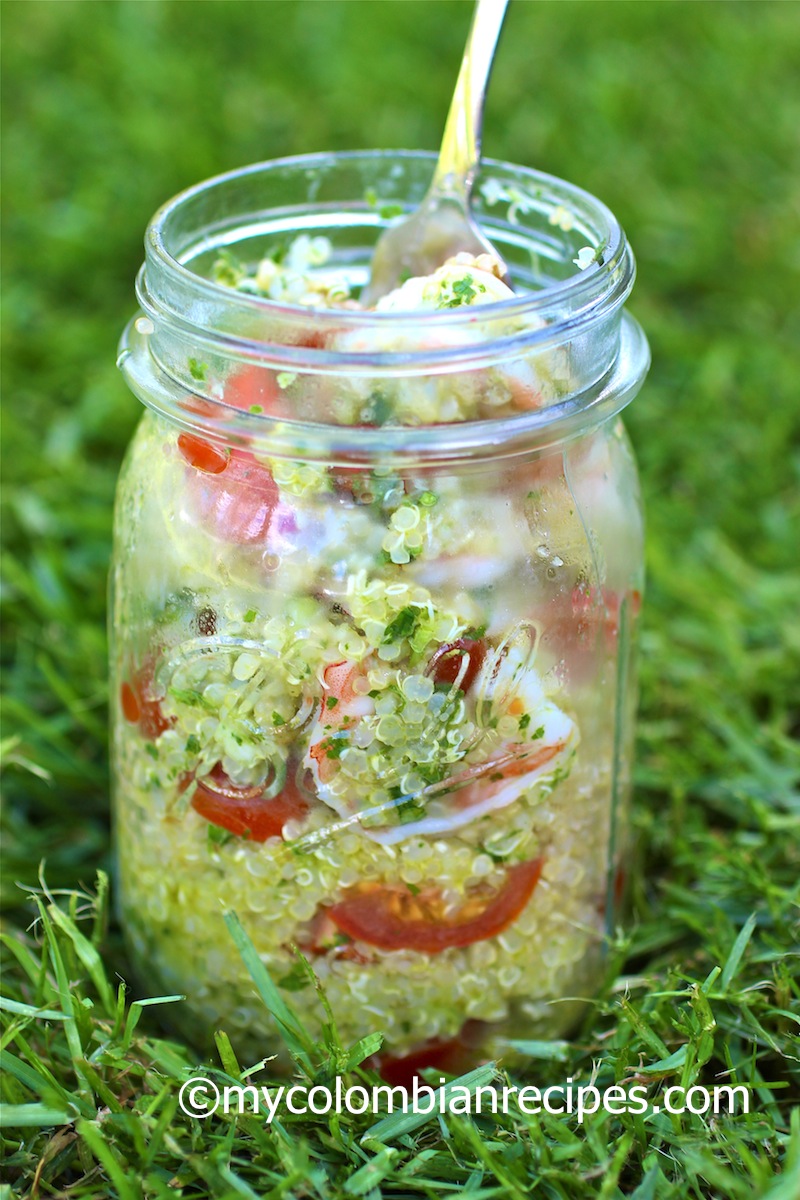 This Quinoa, Shrimp and Chimichurri Salad comes together in just a few minutes, but makes an impression that lasts. It is great for entertaining large groups or even for an easy weeknight dinner or lunch! If you don't like shrimp, feel free to replace it for diced cooked chicken or steak, either way you're going to love it!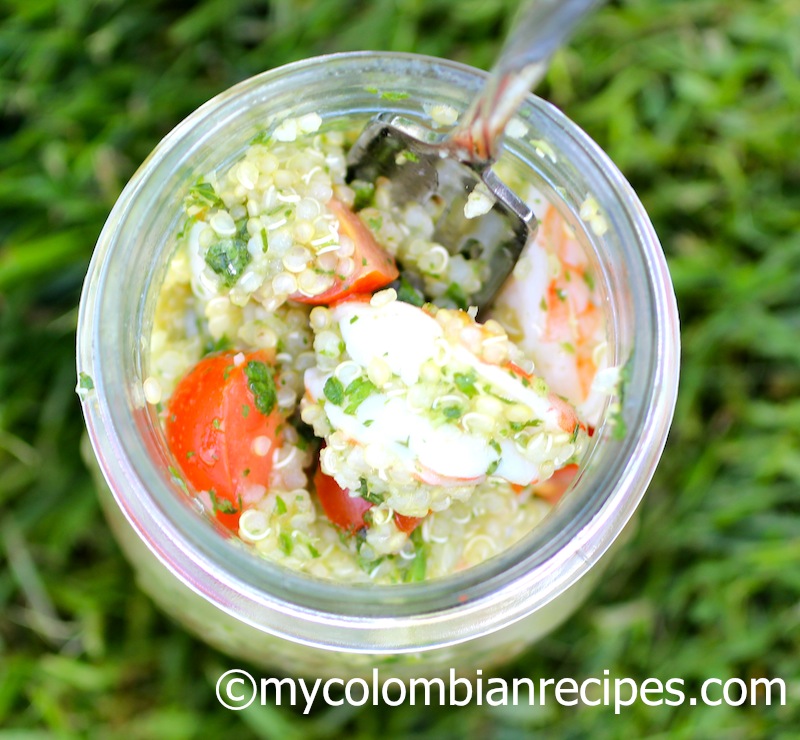 Please visit Foodalogue on May 22 for a list of wonderful ideas from the group for your Memorial Day picnic.
Ingredients:
(4-6 servings)
Quinoa:
1 tablespoon olive oil
2 cups of quinoa
4 cups of water
Salt
Salad:
2 cups grape tomatoes, quarter
1 pound cooked shrimp
Salt and pepper
1/2 cup of chimichurri sauce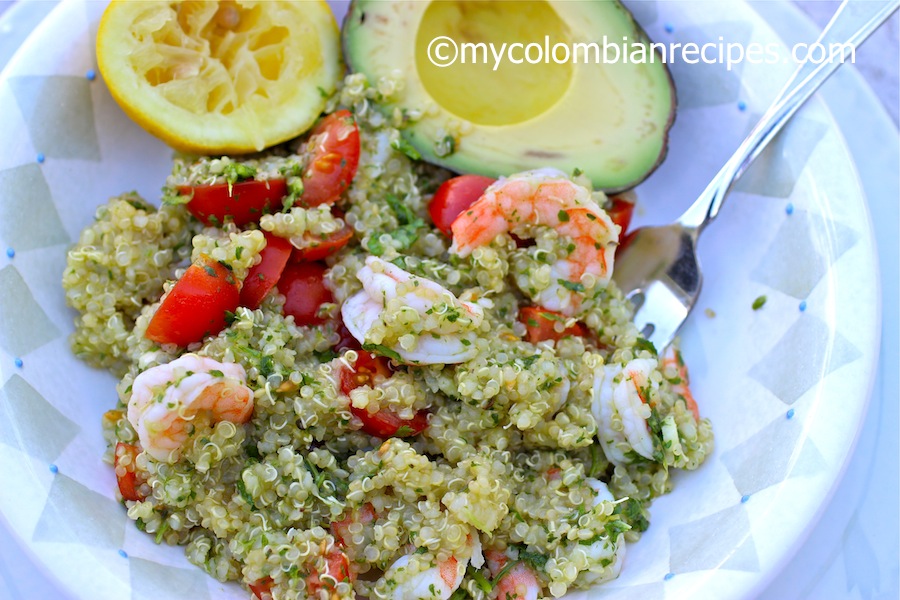 Directions
Wash the quinoa in a fine strainer. Place the water, salt and quinoa in a medium pot and bring to a boil. Reduce heat to low and simmer until water is absorbed, about 20 minutes.
In a medium bowl mix all the salad ingredients and set aside. Toss the cooked quinoa with the rest of the ingredients and serve.
This was printed from MyColombianRecipes.com