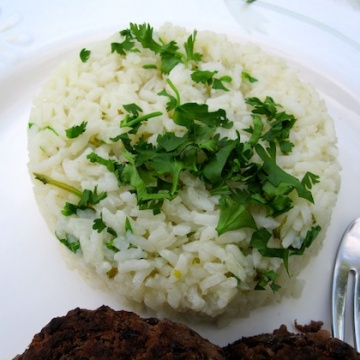 Lime and Cilantro Rice
Ingredients
2

cups

long grain white rice

4

cups

water

2

tablespoons

oil or butter

Salt

1

garlic clove minced

¼

cup

onion

chopped

¼

teaspoon

ground cumin

Zest and juice of 1 lime

½

cup

chopped fresh cilantro
Instructions
In a medium pot, heat the oil over medium heat. Add the onions, and garlic and cook about 5 minutes or until golden brown.

Add the rice, stir with a wooden spoon to coat well, and cook for 1 minute. In a small bowl add the finely chopped cilantro, cumin, zest and lime juice.

Add the water, cilantro mixture and salt. Bring to a boil, stir and decrease the heat to low.

Cover and cook for about 20 minutes or until the water is absorbed and the rice is tender.

Remove from the heat and let rest for 5 minutes.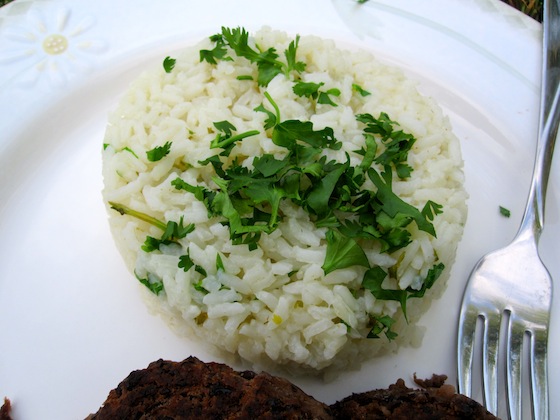 Hi everyone,
I am going on vacation this week, so I invited some of my blogger friends to guest post for me while I'm away. I won't be able to visit your blogs or approve comments, but I promise I will visit you and read your comments as soon as I get back.
I'm looking forward to getting your feedback about all the guest posts! Thank you.
Now, I want to share with you a simple, but delicious Lime and Cilantro Rice recipe. Buen Provecho!