Cayeye is also known as Cabeza de Gato and it's a traditional breakfast in the Caribbean coast of Colombia.It's basically mashed green plantains mixed with salty cheese.I added refrito to my recipe, because I like to add color to the dish.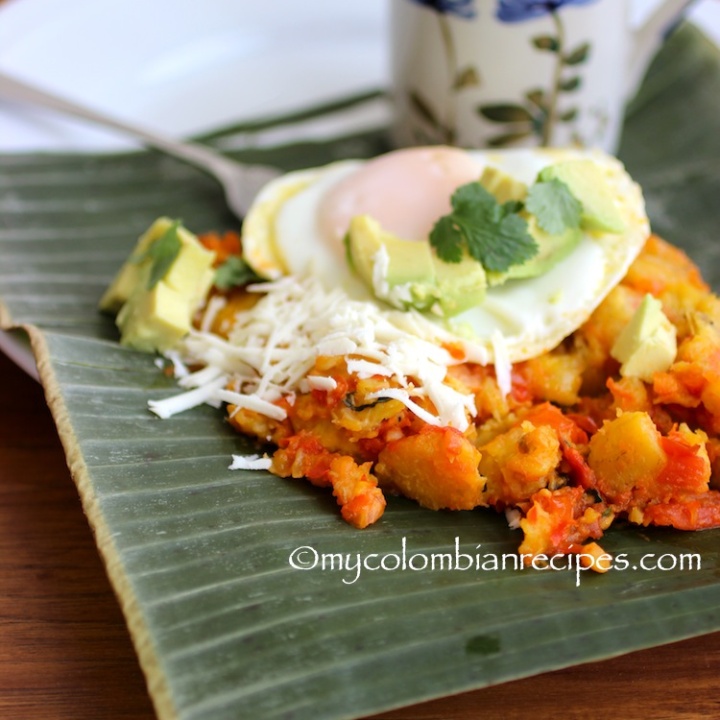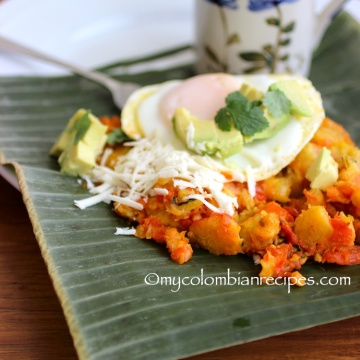 Cayeye and Cabeza de Gato (Colombian Mashed Green Plantain)
Ingredients
4

green plantains

peeled and cut into pieces

2

tablespoons

butter

1

tablespoon

of oil

1

cup

onion

finely chopped

2

scallions

finely chopped

2 to

matoes

diced

3

garlic cloves

minced

½

teaspoon

ground achiote

Salt and pepper to taste

Avocado

to serve

Grated cheese

to serve

Fried or scrambled eggs

to serve
Instructions
Cook the green bananas or green plantains until tender. Strain and mash.

In a medium skillet over medium heat place the butter, onion, tomatoes, red bell pepper, garlic and achiote. Cook the mixture for about 7 minutes, and then add to the mashed plantains and set aside.

To serve, place some cayeye on a plate and top with fried egg, shredded cheese and diced avocado.
Nutrition
Calories:
45
kcal
Carbohydrates:
8
g
Protein:
3
g
Fat:
1
g
Saturated Fat:
0.3
g
Polyunsaturated Fat:
0.2
g
Monounsaturated Fat:
0.2
g
Cholesterol:
4
mg
Sodium:
161
mg
Potassium:
262
mg
Fiber:
2
g
Sugar:
4
g
Vitamin A:
587
IU
Vitamin C:
13
mg
Calcium:
42
mg
Iron:
1
mg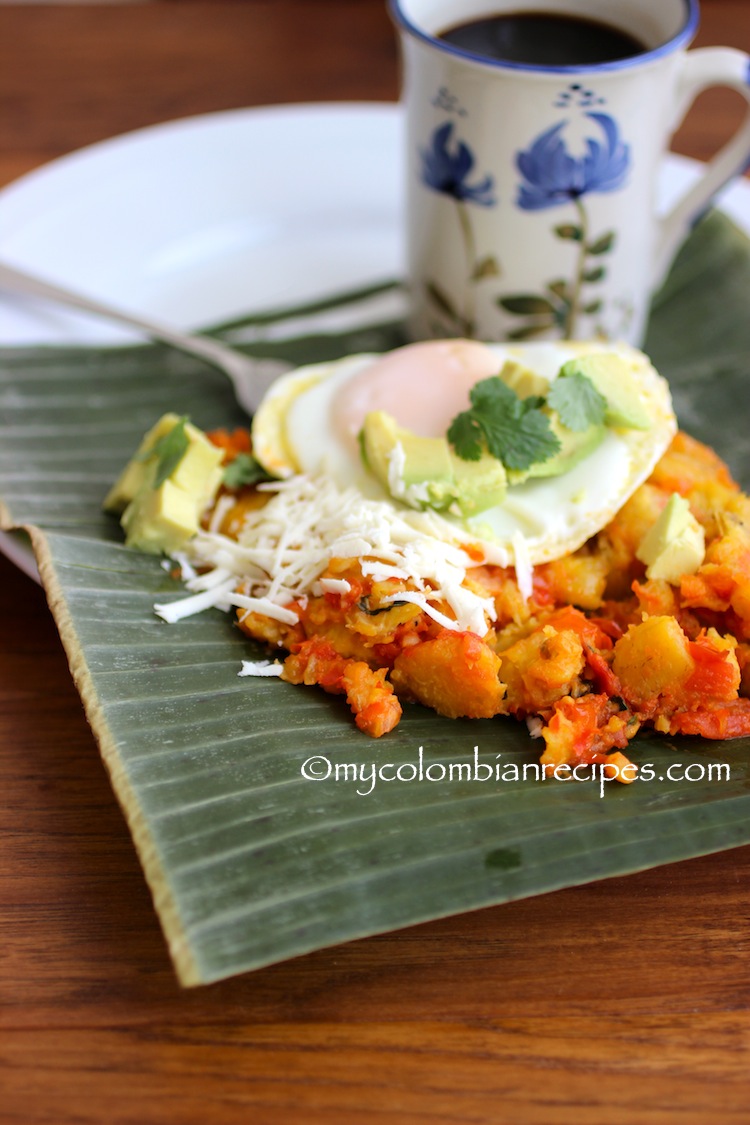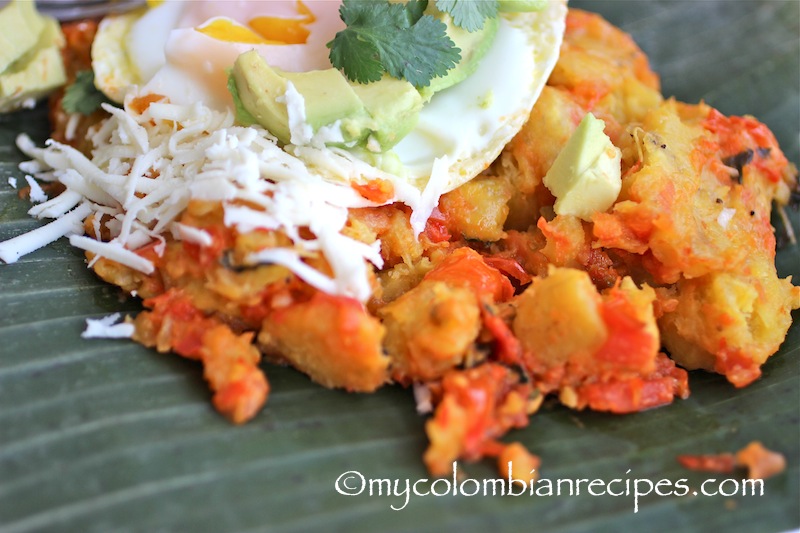 Cayeye, also called Mote de Guineo, is a traditional Colombian dish from the Caribbean Coast of the country. Cayeye is made by cooking small green bananas (guineos) in water, then mashing and mixing them with refrito, made with onions, garlic, red bell pepper, tomato and achiote.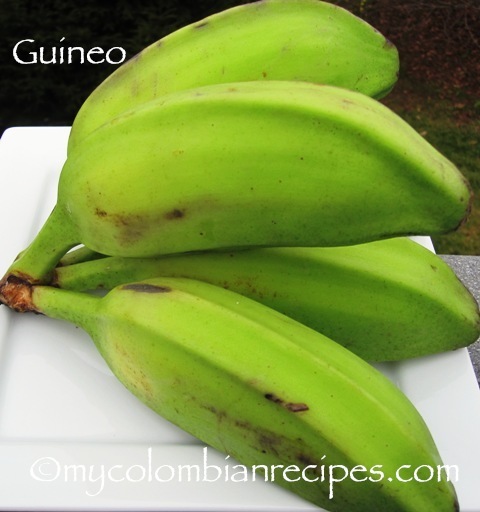 Cabeza de Gato is the same dish as Cayeye, but instead of using small green bananas (guineos), regular green plantains are used instead. In case you were wondering, Cabeza de Gato literally translates as "Cat's Head", but don't worry, there's no cat in the dish and I have no idea why the dish has such a name! 🙂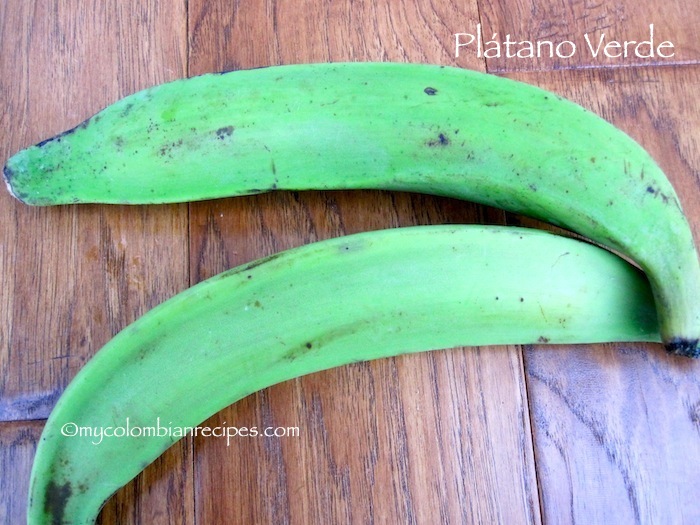 Cayeye and Cabeza de Gato are usually served for breakfast with fresh grated Colombian cheese (Queso Costeño) and fried fish, shrimp, crab, or beef. I personally like to serve my Cayeye with fresh cheese, avocado and fried egg on top.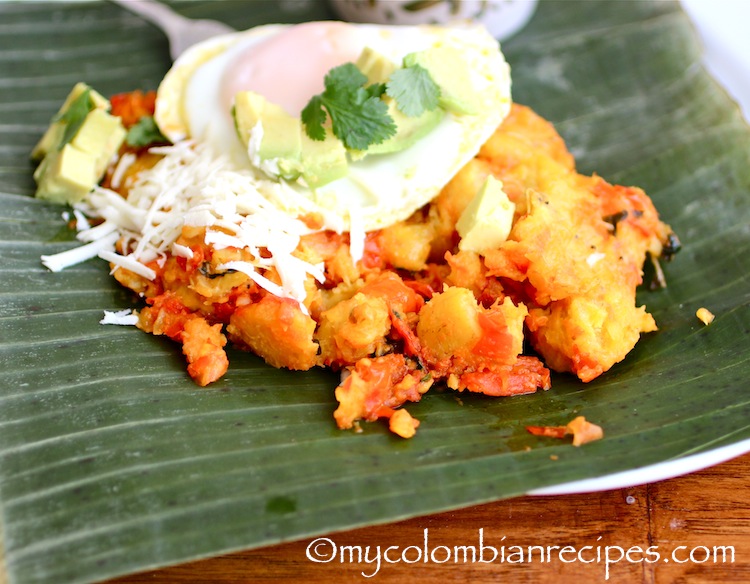 There are different variations of this dish in Latin America. In Cuba Cayeye is called Fufu de Plátano, in Puerto Rico it's called Mofongo and in the Dominican Republic, Mangú, to name a few.
Buen provecho!