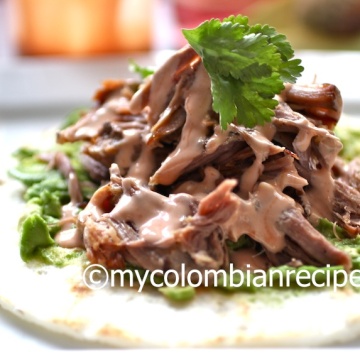 Slow Cooker Colombian-Style Pulled Pork
Ingredients
1

teaspoons

paprika

1

teaspoon

ground achiote

2

teaspoons

ground cumin

Salt and ground pepper

6

garlic cloves

5

scallions

1

cup

diced onion

1

about 4 pounds boneless pork shoulder

1

cup

of dark beer
Instructions
Combine the paprika, achiote, cumin, salt and pepper in a small bowl. Rub the spice mixture all over the pork.

Add the onions, garlic, scallions, beer and ½ cup of water to the slow cooker and whisk to combine. Add the pork, cover and cook on low for 8 hours.

Remove the pork and transfer to a cutting board. Strain the liquid into a saucepan, bring to a boil and cook until reduced by half, about 7 minutes. Season with salt and pepper. Pull the pork using two forks and mix in a bowl with about 1 cup of the reduced cooking liquid. Serve on buns or with arepas.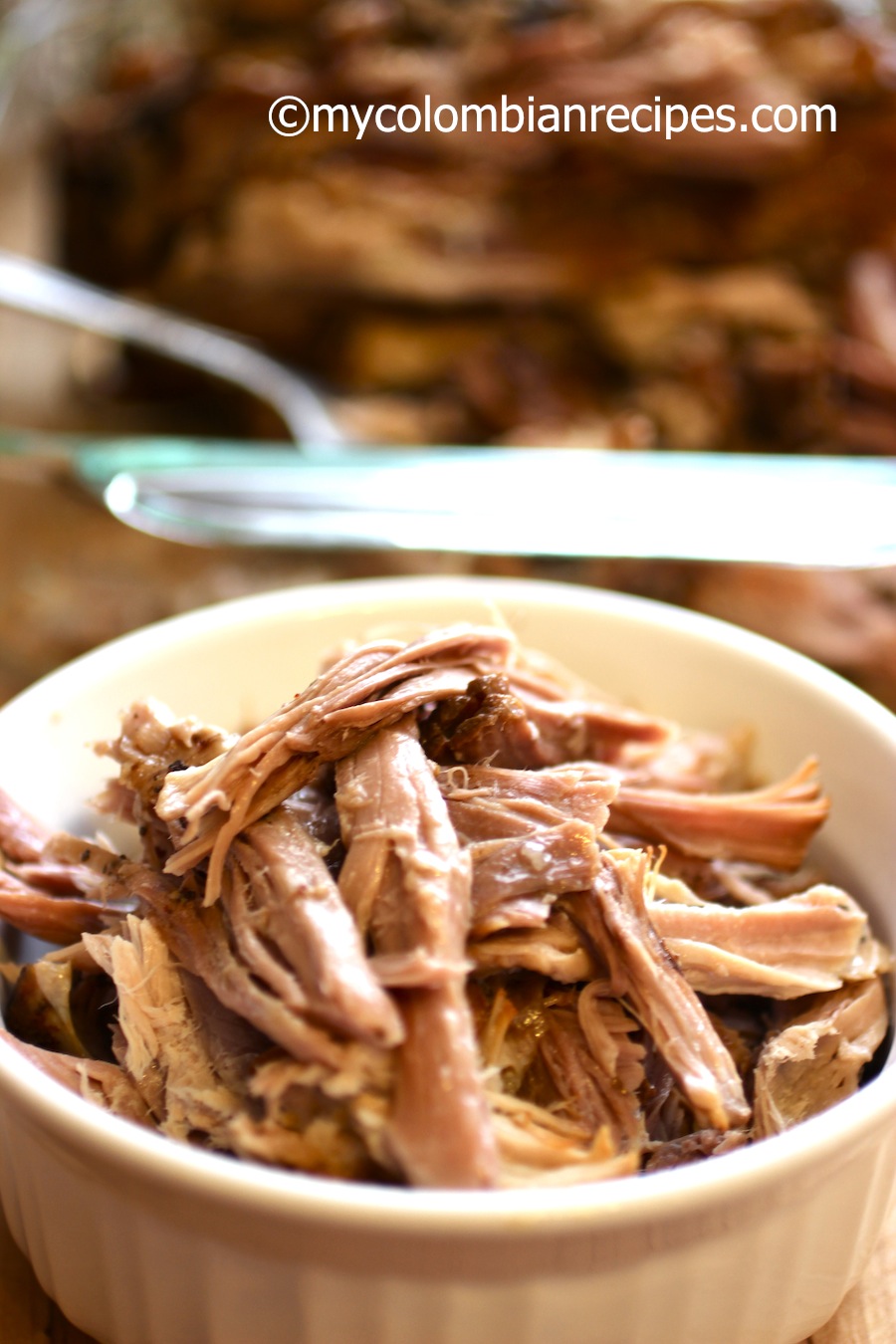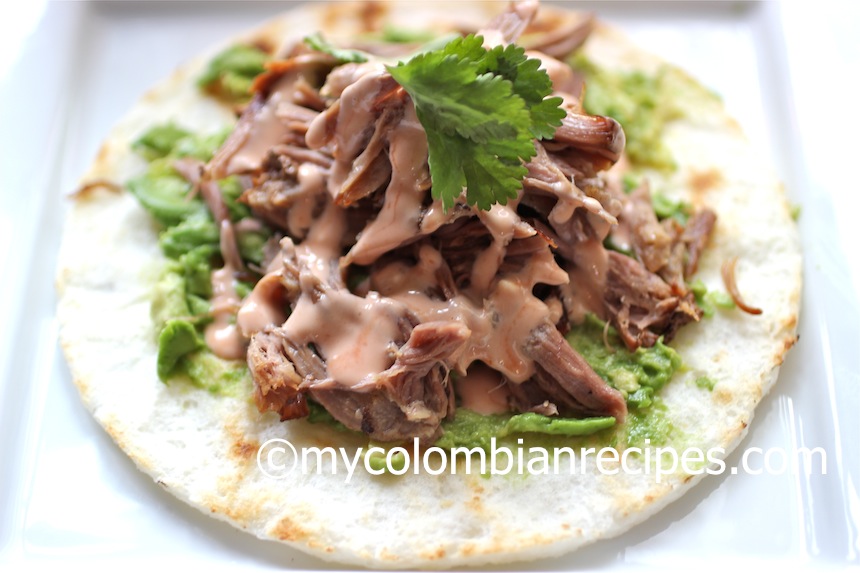 I love using my slow cooker year round. In the winter it warms the house with the comforting aromas of spices, and in the summer it helps keep the kitchen cool, and the best part, it does all the work for me.
But strangely, I haven't been using mine that much lately. I love cooking on the stove and oven, but the truth is, the slow cooker is a wonderful appliance for busy moms like me. You throw in a few things, cover it with the lid, and 6-8 hours later, you have something delicious to eat. It took this Colombian-Style Pulled Pork to remind me of just how magical the slow cooker can be.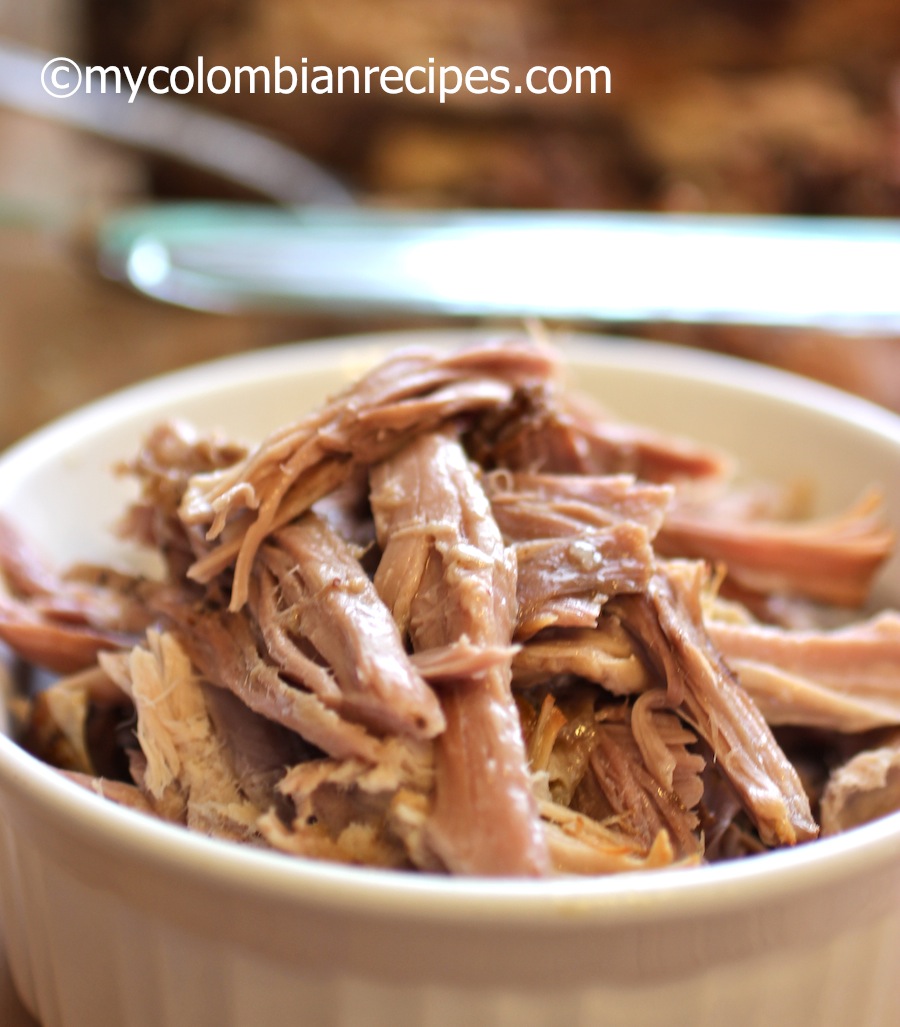 For this pulled pork recipe, I used a seasoning mixture commonly used in Colombian cooking on meats, consisting of ground cumin, ground achiote, scallions, garlic, onions and beer. The pork turned out tender with a wonderful flavor. This time I used the pork to make Pulled Pork Arepas with Avocado and Pink Sauce (Salsa Rosada). A simple and quick weeknight dinner, lunch or even breakfast, if you like.
Buen provecho!