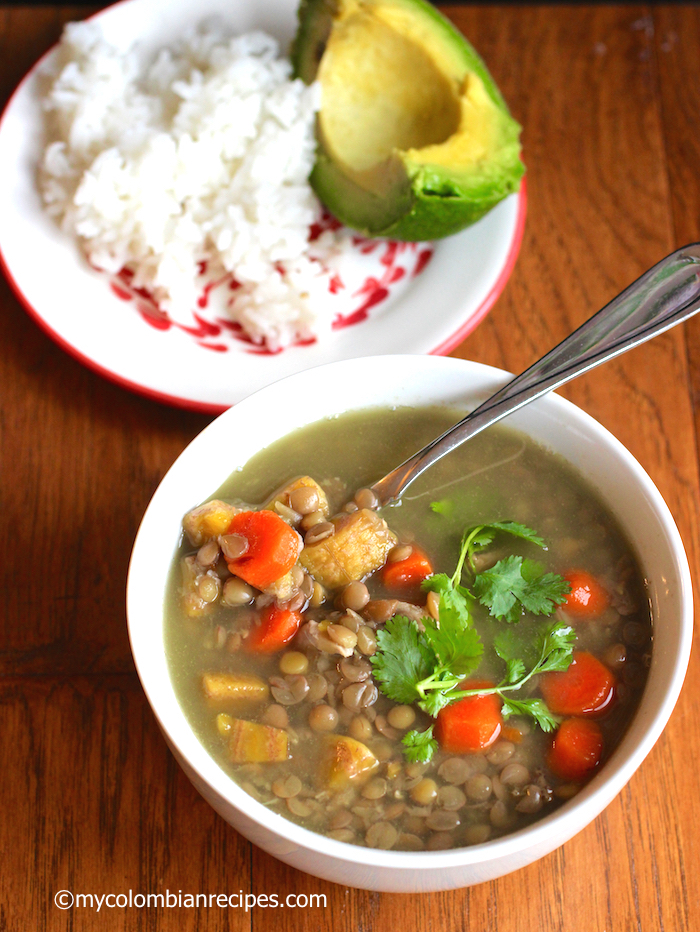 I love recipes that make me feel warm and cozy and this Sopa de Lentejas con Plátano Verde (Green Plantain and Lentil Soup) definitely fits the bill. I've made this soup a handful of times but have never managed to take a picture of it… until this week. So here it is, finally on the blog, my Sopa de Lentejas con Plátano Verde!
Hearty and healthy, this soup makes a superb lunch or dinner on a chilly day. And it keeps for many days in the fridge, becoming ever more and more tasty. I love how that this soup is both incredibly easy and satisfying all at once. True comfort food. I didn't add meat to this lentil soup, but feel free to add diced pork or beef if you prefer.
If you are in need of a good bowl of soup to warm your soul this winter, this Green Plantain and Lentil Soup should serve you well.
Buen provecho!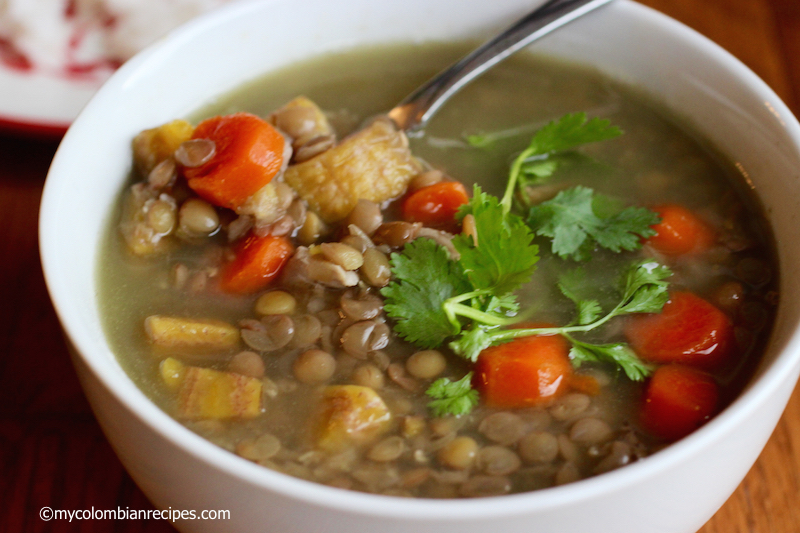 Ingredients
½ cup chopped onion
1 garlic clove, minced
¼ cup chopped scallions
½ cup chopped tomatoes
5 cups vegetable, chicken of beef
1 green plantain, peeled and diced
1 ¼ cup dried lentils
Salt and pepper
¼ teaspoon pepper
½ cup sliced carrots
¼ teaspoon cumin powder
Fresh cilantro for serving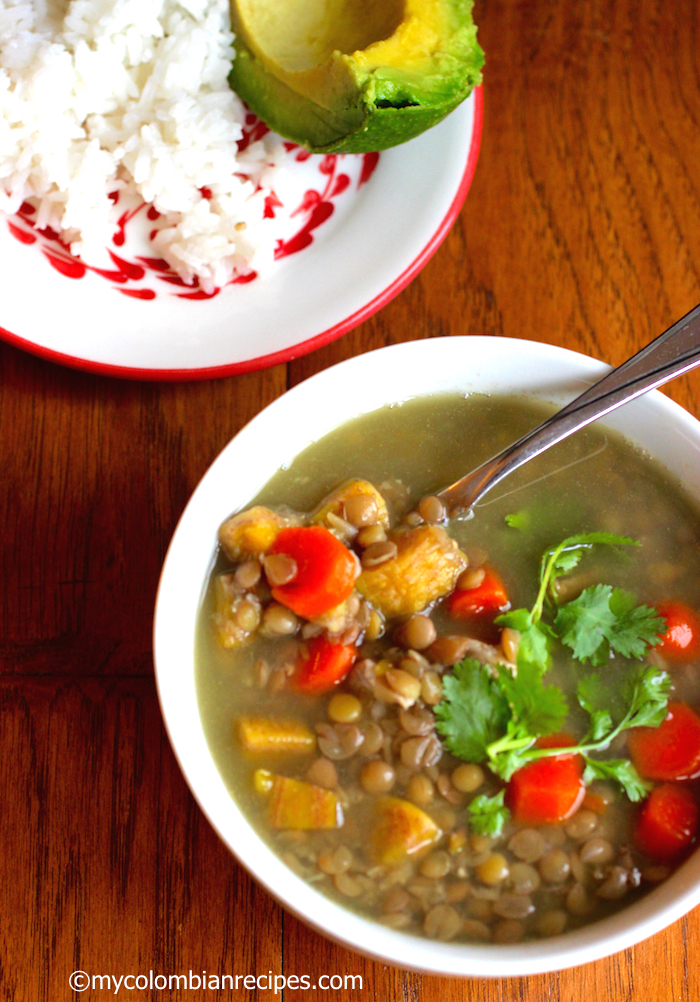 Directions
Place the onion, garlic and scallions in a blender with 1/4 cup of water and blend.
Place the plantains, lentils, onion mixture and broth in a pot and bring to a boil. Then reduce the heat to medium low, cover and cook until the lentils become tender, but not mushy, about 35 minutes. Season with salt and pepper.
Add the carrots and cumin, cook for about 15 minutes or until the carrots are tender, thin with water if necessary. Add fresh cilantro and serve.
This was printed from MyColombianRecipes.com