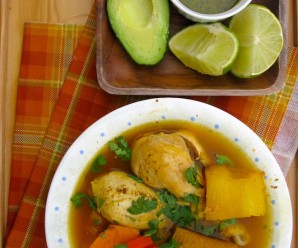 Hervido Llanero de Pollo (Colombian Chicken Soup from Los Llanos)
Ingredients
12

chicken

pieces

1

cup

chopped onion

1

cup

chopped bell pepper

4

garlic cloves

crushed

3

scallions

chopped

1

teaspoon

ground cumin

1

teaspoon

ground achiote

8

cups

chicken broth or water

2

potatoes

peeled and cut into pieces

2

green plantains

peeled and cut into pieces

1

pound

of cassava or yuca

cut into pieces

2

cups

butternut squash or pumpkin

cut into pieces

1

large carrot

sliced

¼

cup

finely chopped cilantro

Salt and pepper to taste
Instructions
Place the onion, red bell pepper, garlic, scallions, cumin, achiote and 3 tablespoons of water in the blender.

Place the chicken broth or water in a large pot, add the onion mixture, chicken pieces and bring to a boil. Reduce the heat to medium and cook for 40 minutes.

Add the chopped potatoes, yuca, plantains and pumpkin and cook for 30 minutes more, stirring occasionally.

Add the carrots and cook for 10 minutes more. Add the chopped cilantro and serve with avocado slices and hot sauce or aji.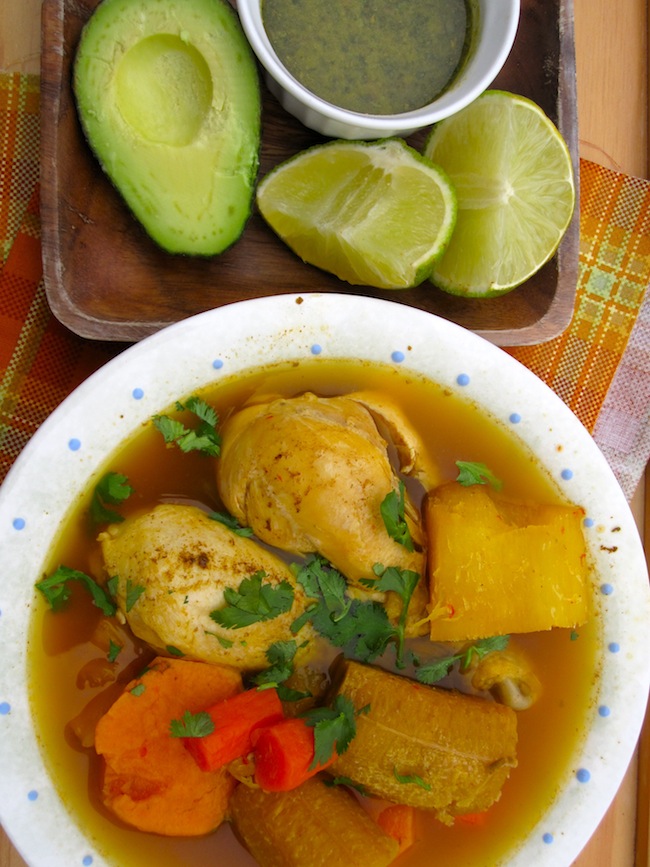 I love my soups, especially traditional Colombian soups. Colombian cuisine has a vast repertoire of incredibly tasty, filling, and comforting soups. This is not a fancy soup, but it is absolutely delicious and a perfect dish if you want to taste the flavors of Colombian cuisine.
Sancochos, or Hervidos, are hearty soups that contain many ingredients. There are different variations of the dish depending on the zone of the country, and some of them have the same names, yet have different ingredients. In the zone of Los llanos, Colombia, Sancocho is called Hervido, and here is my recipe for Hervido de Pollo.
Enjoy it!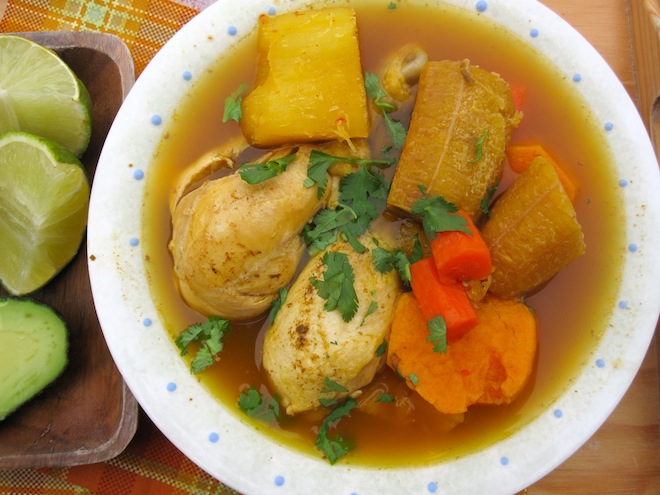 Salt and pepper to taste