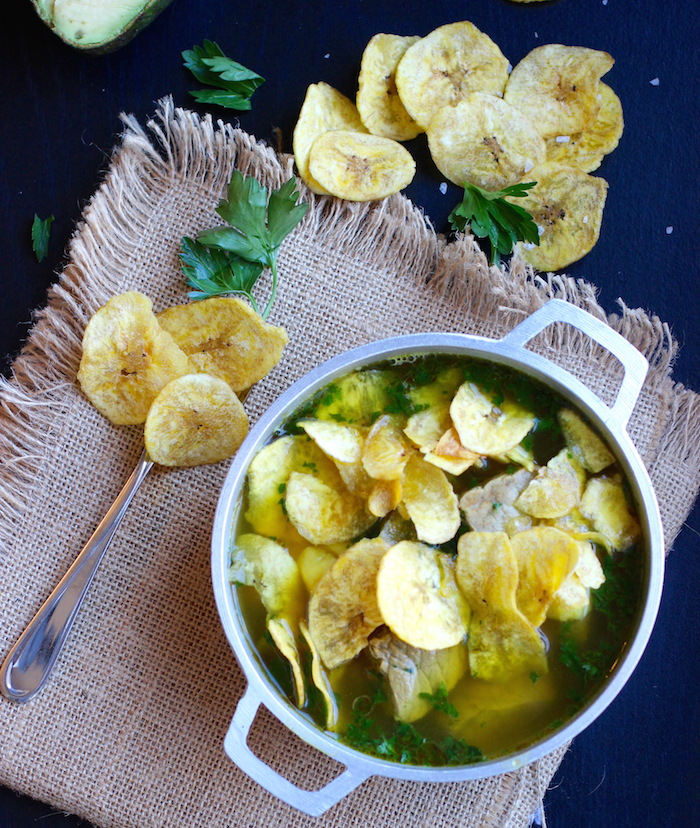 Moneditas are thinly sliced fried green plantain chips. You can buy them in bags at your local Latin market or make them at home, just follow my plantain chips recipe here. The soup is made with beef, but you can use chicken if you prefer. The chips are added at the end to thicken the soup base and give it a comforting and satisfying feeling with the perfect crunch.
I like to serve my Sopa de Moneditas de Plátano (Plantain Chips Soup) fresh cilantro and avocado.
Buen provecho!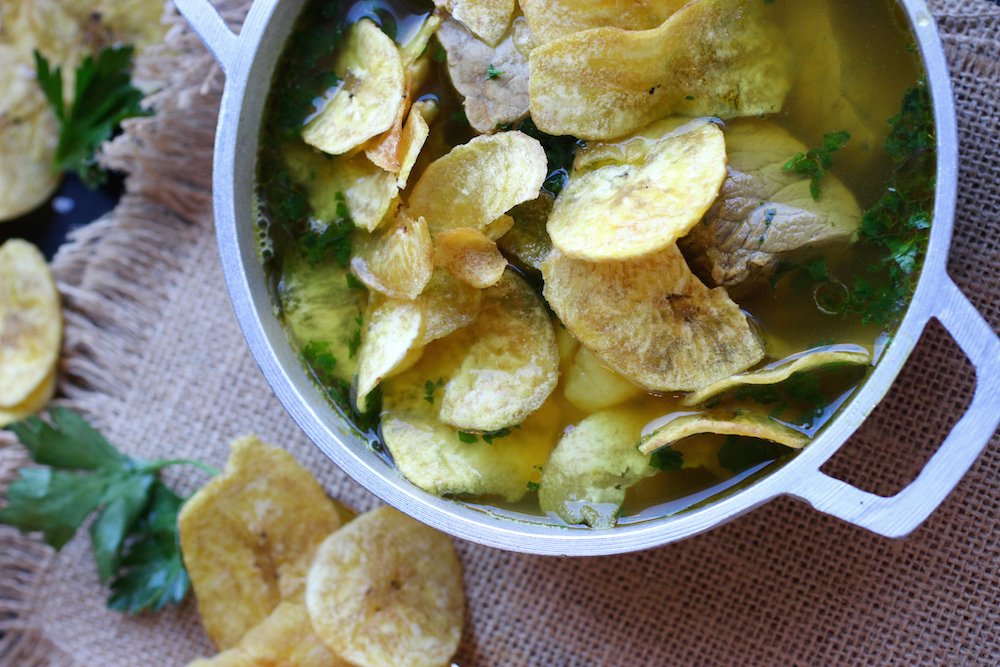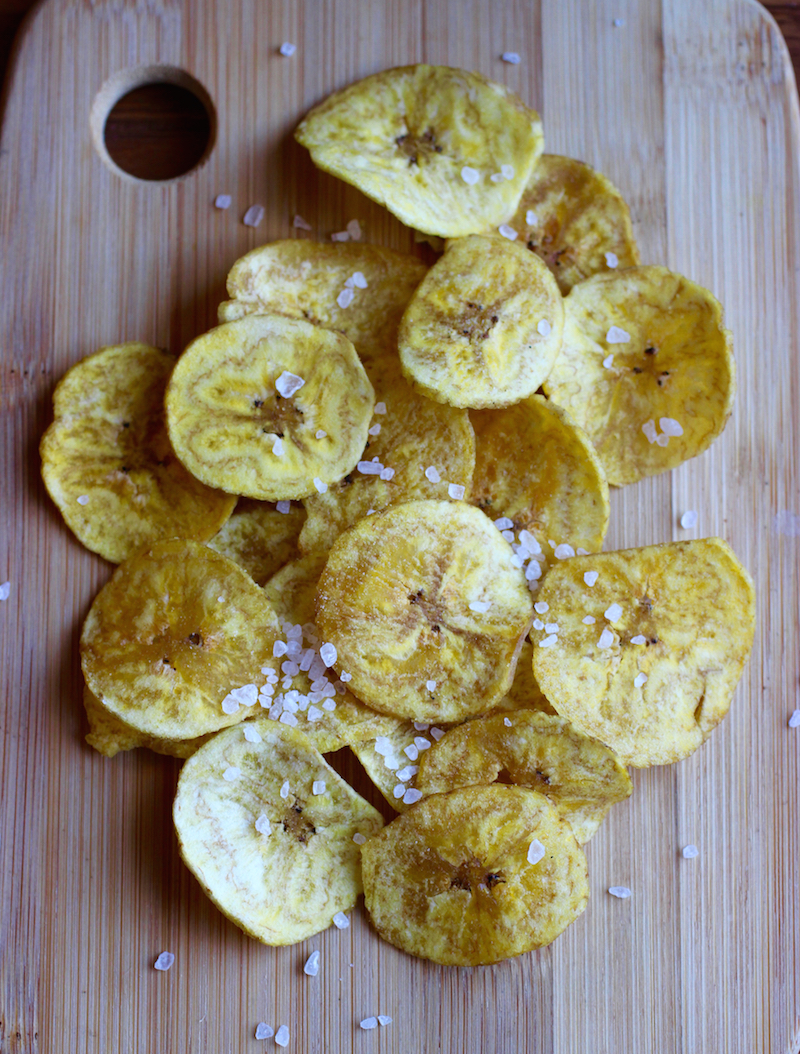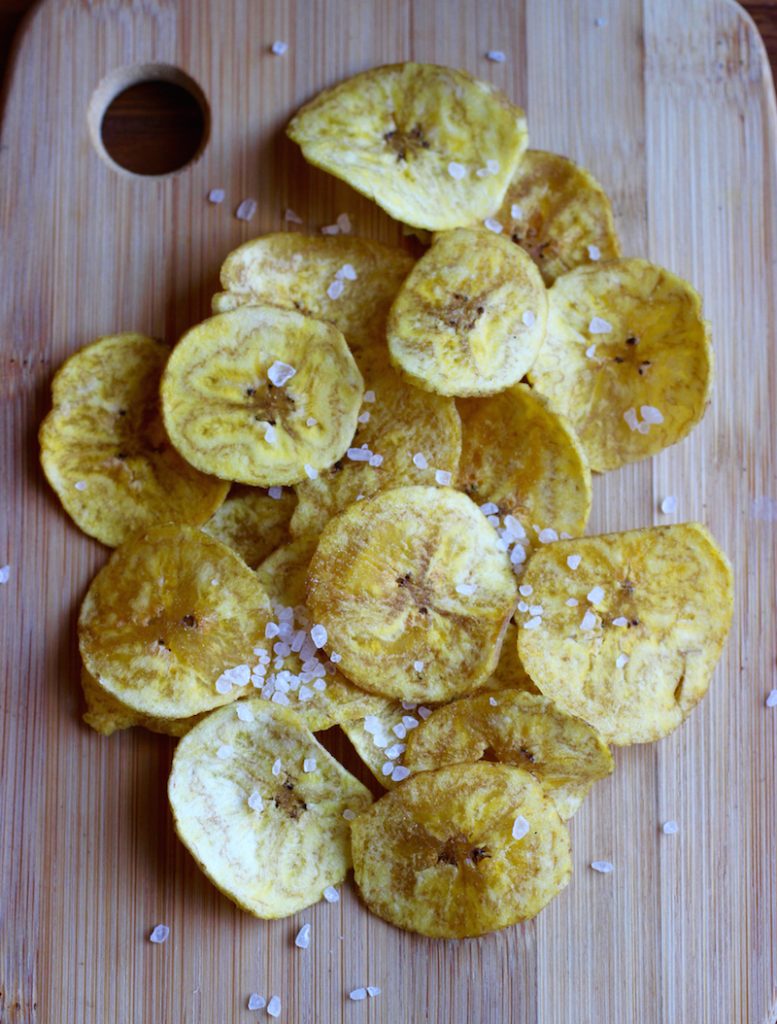 Ingredients:
5-6 servings
10 cups of water
3 scallions chopped
1/2 cup white onion, chopped
3 garlic cloves, finely chopped
2 pounds of beef cut into small pieces
Salt and pepper to taste
1/2 teaspoon ground cumin
1/2 teaspoon color or achiote
3 large potatoes, peeled and diced
2 cups green plantain chips
Chopped cilantro to garnish
Directions
Place the water into a large pot, add the scallions, white onion, garlic, and beef. Season with cumin, color, salt and pepper to taste. Cover and bring to a boil over high heat. Then reduce the heat to medium and cook for about 30 minutes.

Uncover and add the potatoes and cook for another 25 minutes or until potatoes are soft. Add the plantain chips and cilantro. Serve immediately.
This was printed from MyColombianRecipes.com