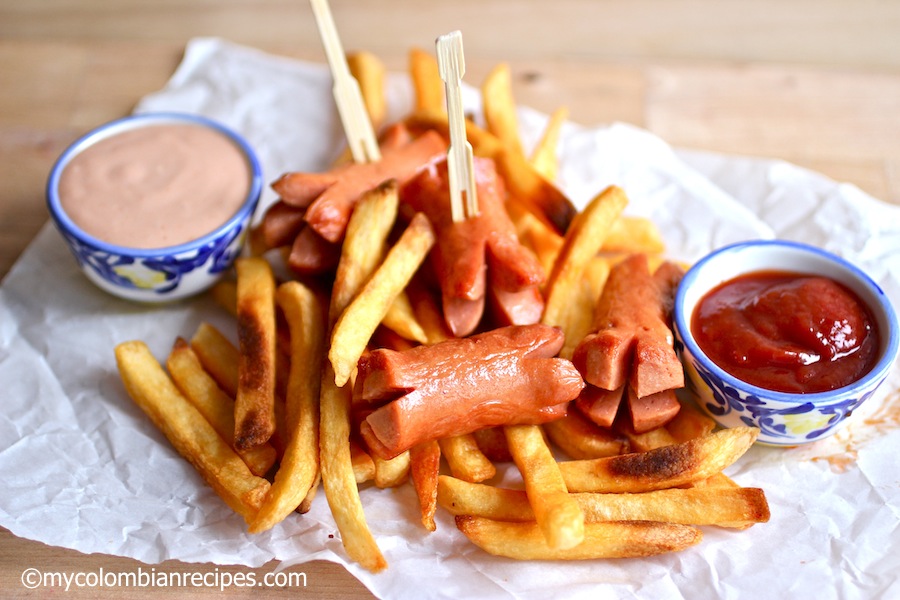 Salchipapas is one of those dishes you are going to find all over Colombia on the kids menu at restaurants. I grew up eating Salchipapas con Salsa Rosada and I still enjoy this traditional Colombian snack.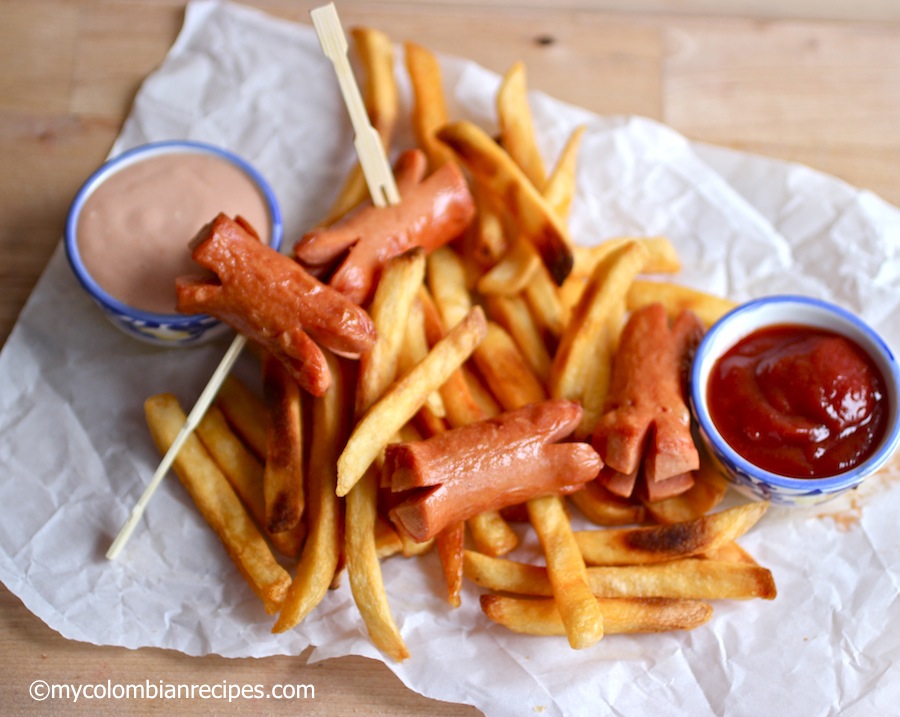 Buen provecho!
Ingredients
(4 Servings)
8 hotdogs
4 Large potatoes, peeled
Vegetable oil for frying
Salt
1 cup salsa rosada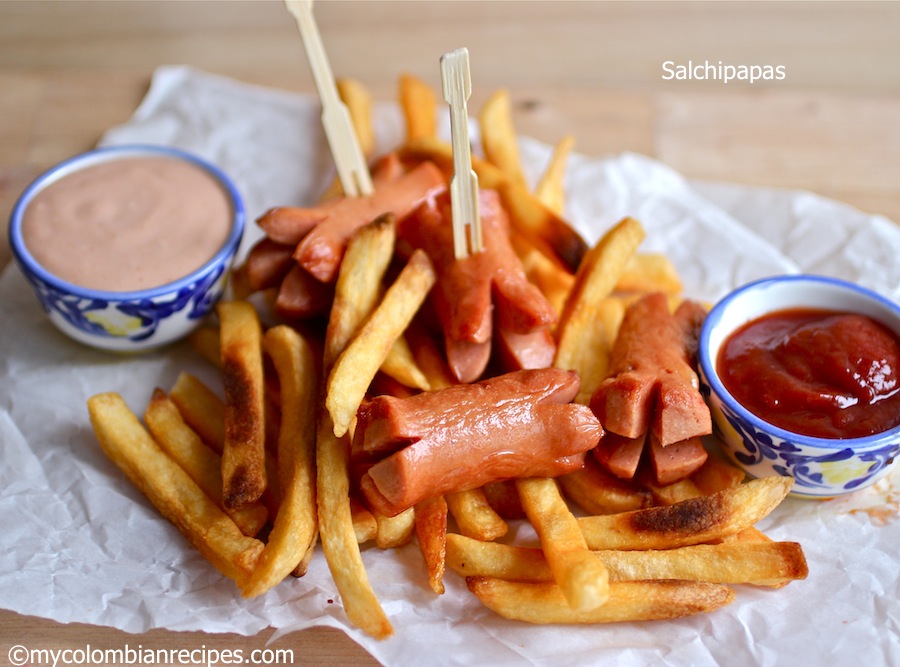 Directions
Heat the oil in a large heavy pot over medium high heat.
Cut the potatoes into about 1/3 inch thick sticks and place them in a bowl with salted cold water.
Drain and pat dry the potatoes and add to the hot oil in batches, turning until cooked and golden, for about 8 minutes.
Meanwhile, cut the hotdogs crosswise into 3 pieces each and then cut small, ¼" deep crosses into the tips of those pieces and set aside.
With a slotted spoon transfer the fries to a plate lined with paper towels and season with salt.
Add the hot dogs to the oil and fry for about 2 minutes. Transfer them to a plate lined with paper towels.
To serve, divide the fries and hotdogs in equal amounts and serve with salsa rosada on the side.
This was printed from MyColombianRecipes.com