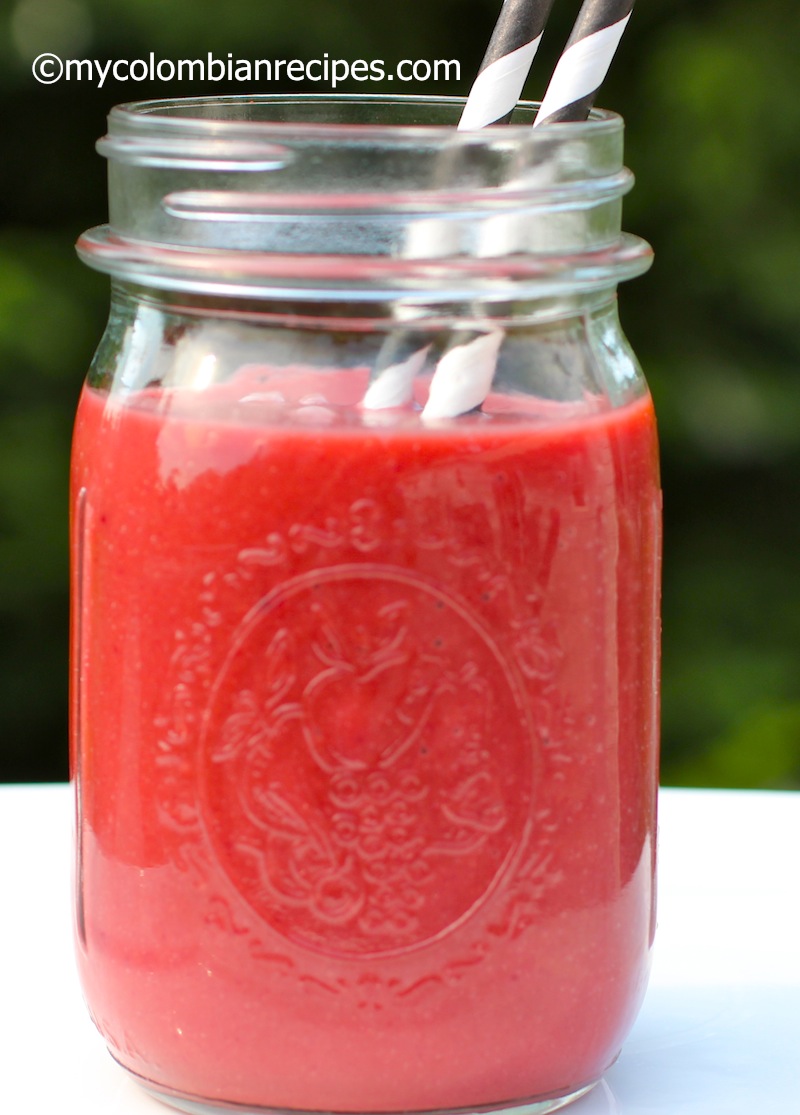 If you hadn't read the title of this post, Beets, Banana and Papaya Cocktail, based on the photo alone, what flavor would you have guessed this drink to be? Strawberry, raspberry, or cherry maybe, right? But the beautiful color of this drink is from the beets.
Boxeador literally translates in English as "boxer" and is a traditional Colombian cocktail from El Huila department. This drink is made with beets, papaya, banana, honey, milk, brandy and chocolate malted powder.
Boxeador is a very unique, filling, rich and creamy cocktail. I am not a huge fan of this drink, but many Colombians love it, including my mom, so I thought I'd post the recipe for you guys.
Buen provecho!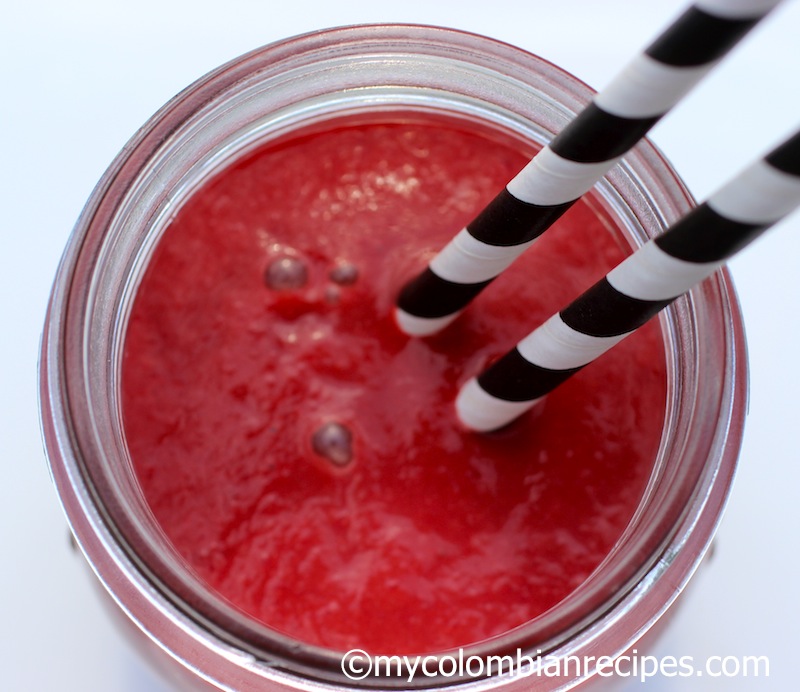 Ingredients
4 to 6 servings
5 cups of milk
1 cup diced ripe papaya
3 bananas, peeled and sliced
1/4 cup of beets, diced
2 tablespoon of honey, or to your taste
2 tablespoons of milo or other chocolate malted powder
Sugar to your taste
Brandy to your taste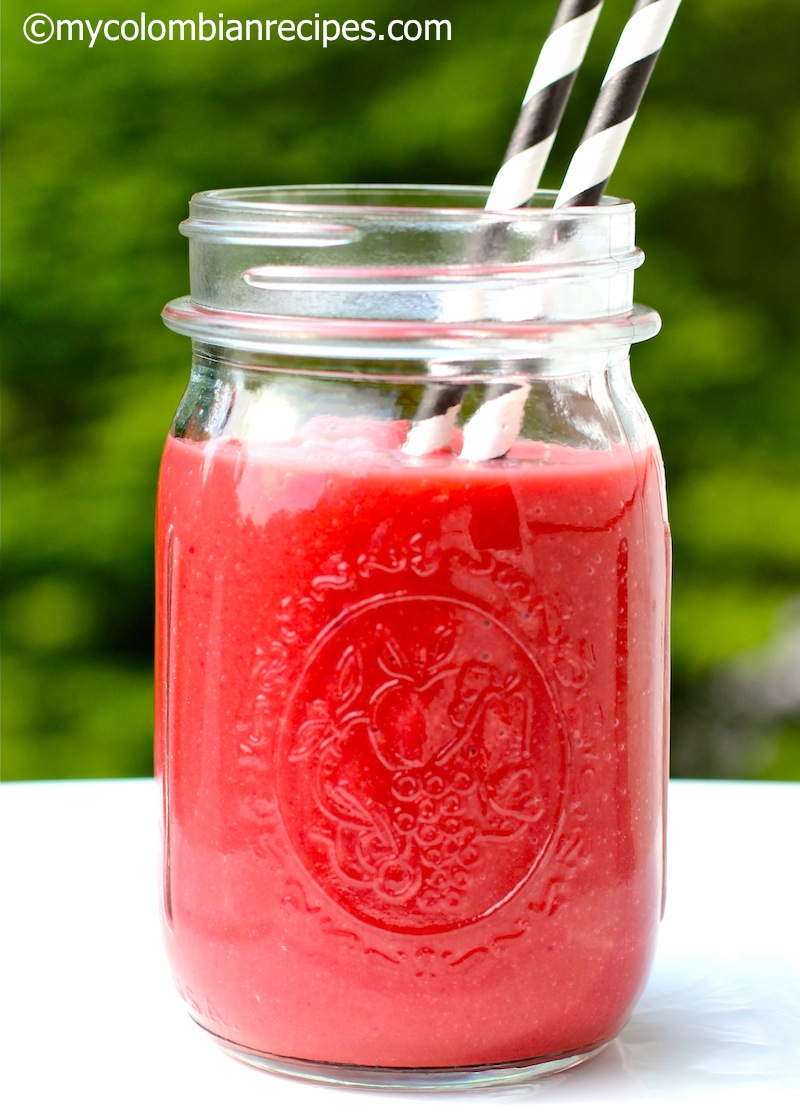 Directions:
Place all the ingredients in a blender and blend until all the ingredients are combined.
This was printed from MyColombianRecipes.com