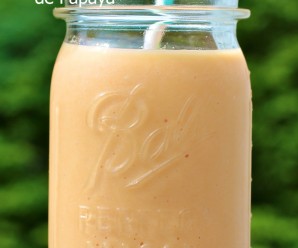 Batido de Papaya (Colombian Papaya Smoothie)
Ingredients
2

cups

fresh papaya

cut into chunks

3

cups

milk

¾

cup

of sugar or to your taste

1

cup

crushed ice
Instructions
Place all the ingredients in a blender and blend until smooth. Add more milk as needed to reach the desired consistency.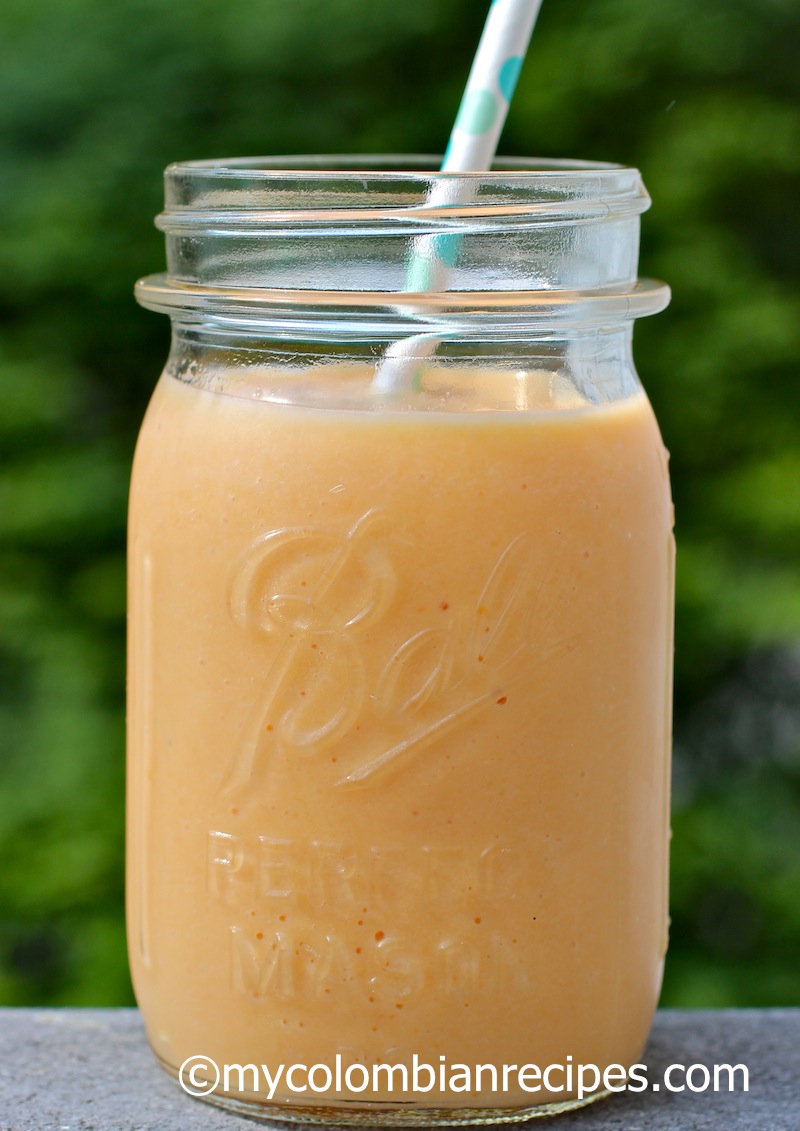 It's very easy to find fresh squeezed, or beaten, natural juices in Colombia. Batidos o Sorbetes are drinks made with fresh fruits and milk, sweetened with condensed milk or sugar.
Everything is put in a blender with ice and the result is a creamy fruit drink, similar to a smoothie or a milk shake. They are made with any type of fruit, and can be found in most Colombian restaurants around the country, as well as in Colombian homes.
My mom made fresh fruit juices and batidos o sorbetes for us every day while growing up in Colombia. This Batido de Papaya was a staple in my house and sometimes my mom added other fruits like orange or bananas to the papaya to change the flavor and texture. This is a wonderful drink for adults and kids during the summer time.
Some of my favorites are Batido de Maracuyá (passion fruit), Batido de Mora (Colombian black berry) and Batido de Mango.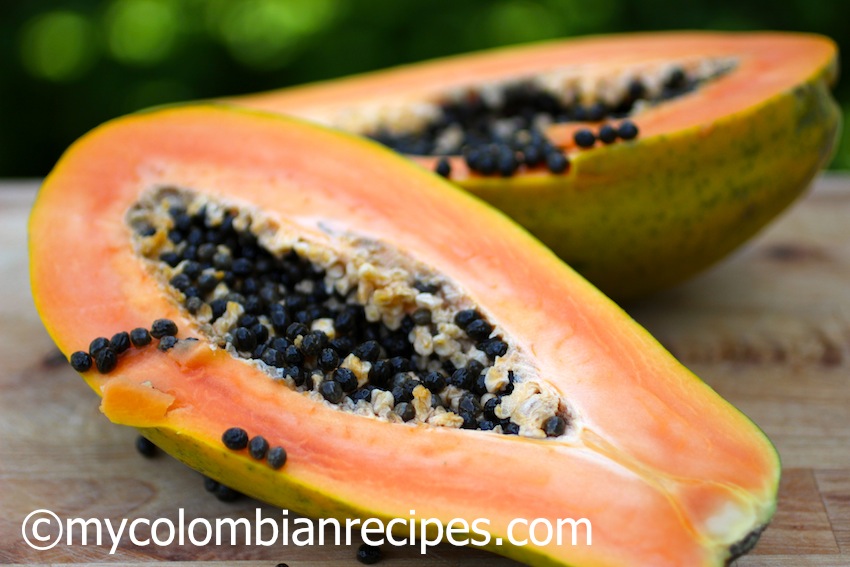 Buen provecho!