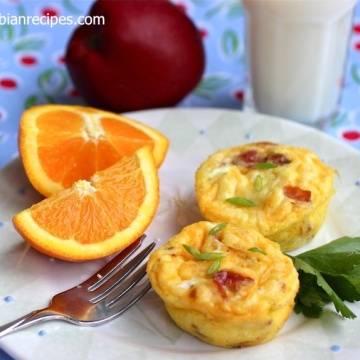 Bacon, Ham and Cheese Mini Frittatas
Ingredients
7

whole eggs

¼

cup

whole milk

¼

cup

heavy cream

Salt

to taste

1

cup

shredded cheddar cheese

¼

cup

grated Parmesan cheese

½

cup

shredded mozzarella cheese

¼

cup

diced bacon

5

oz.

bacon

diced and cooked until crispy and drained
Instructions
Preheat the oven to 350°F.

In a large bowl, combine all ingredients and stir well.

Spray a muffin tin with cooking spray.

Divide egg mixture between the 12 muffin cups evenly. Place in the oven and bake for 15 to 20 minutes.

Serve them immediately or store them in an airtight container in the fridge or freezer.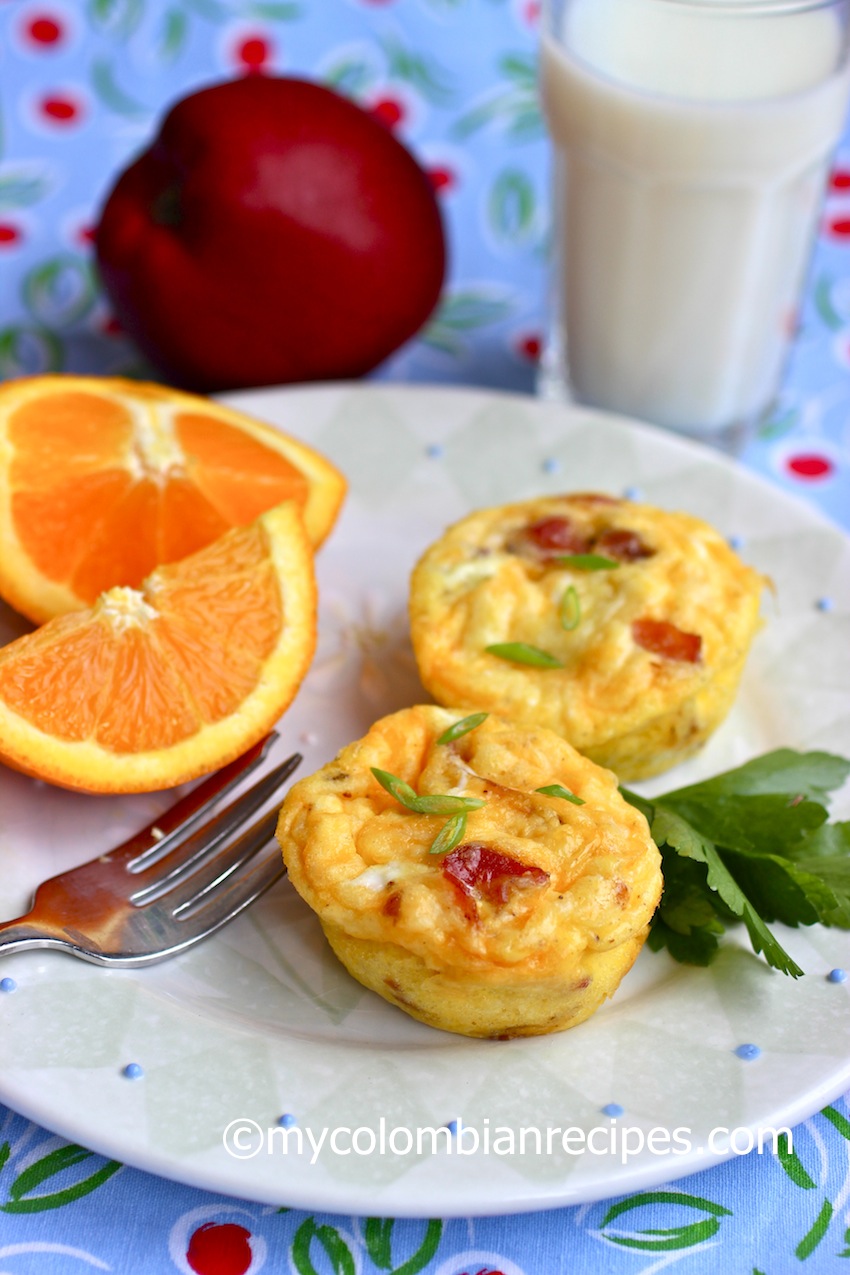 I can't remember the last time I slept past 9am! Ever since my kids were born, I've been up early, my showers are rushed, breakfast is rushed, and we struggle to get out of the door on time every morning. Does this sound familiar to anyone?
That said, I love being a busy mom of two boys and wouldn't trade it for the world!
Serving healthy and hearty breakfasts to the kids during the school week is tricky. We moms usually go for quick breakfasts, like cereals, granola bars, oatmeal, frozen waffles or pancakes. Breakfast may be the most important meal of the day, but who has time to cook a hot and hearty breakfast every morning before heading out the door? I need something I could grab and heat up quickly, while getting the kids ready.
These mini frittatas are the perfect breakfast to make ahead of time to serve on busy weekday mornings, and everyone will love them! You can eat them fresh out of the oven, or store them in a container in the fridge or freezer, and use them as needed. Just reheat them in the microwave and they'll taste almost as good as when you first made them.
These little bites are not just great for kids in the mornings, but also to take to work, or just to have at home for the entire family to eat for breakfast, lunch, or as a snack.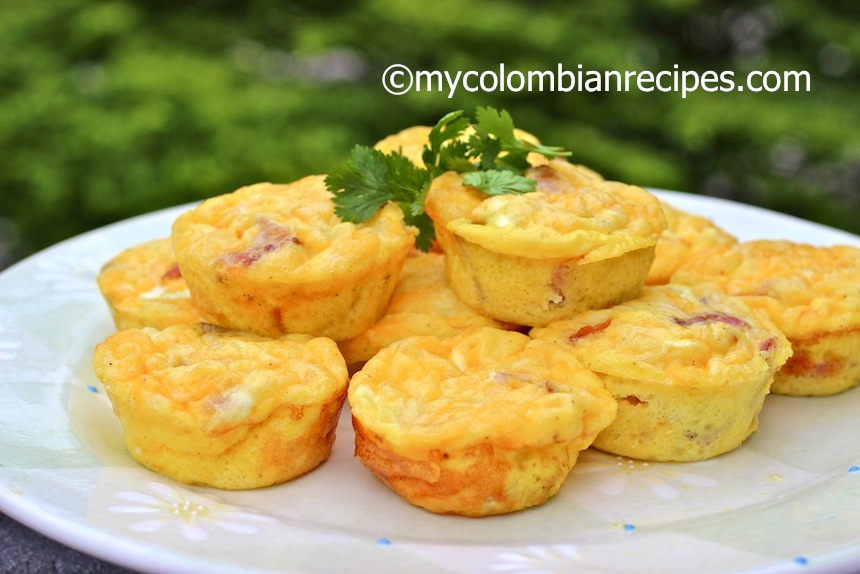 Bacon, ham, cheddar and mozzarella together are one of my favorite combination of ingredients and what I used to make these frittatas. But these mini frittatas are so versatile, that you can add to, or change my recipe, and substitute with your favorite ingredients, if you're feeling adventurous. I really love making them with bacon, but then again, I think that everything tastes better with bacon. Sausage, turkey, and ground meat are also great ingredients to use to make these mini frittatas, or, for a meatless version, you can use roasted red peppers, mushrooms, asparagus and broccoli. Just be creative and use your kids' favorite vegetables, meats and a mixture of cheeses.
You can serve them alone, or for a more well-rounded breakfast, with fresh fruit, milk and orange juice on the side.
Here is my recipe for Bacon, Ham and Cheese Mini Frittatas. I hope you enjoy making and eating them as much as I do!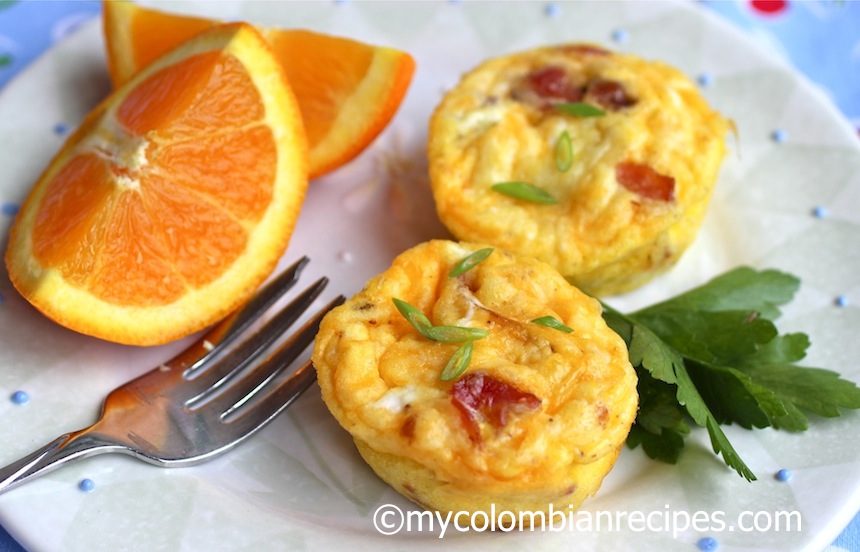 Bacon, Ham and Cheese Mini Frittatas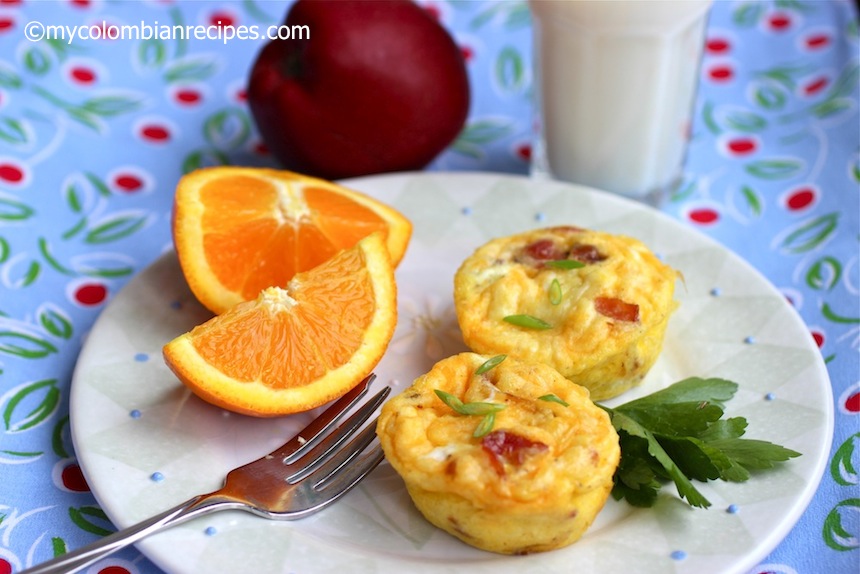 This post is part of BlogHer's Rush Hour Tips editorial series, made possible by Got Milk?