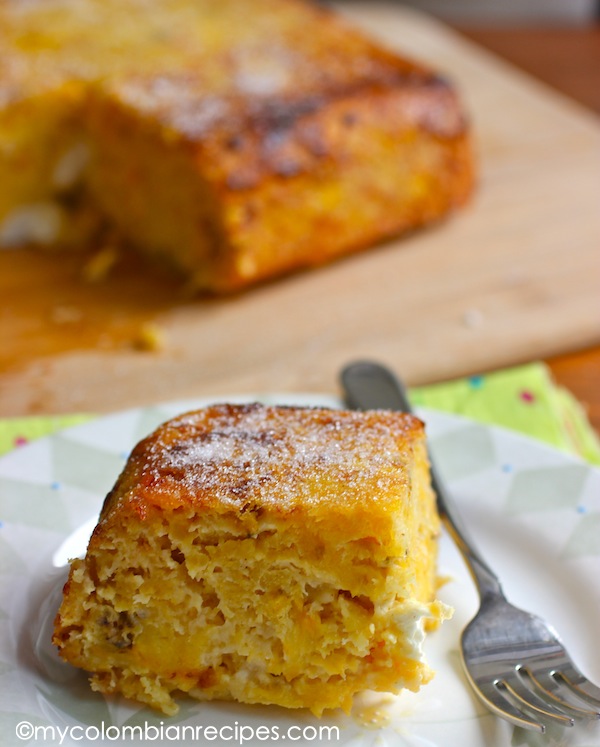 There are so many traditional Colombian dishes using plantains that I could write a cookbook containing only plantain recipes!
Fried ripe plantains (tajadas de maduro) are the most popular way to cook ripe plantains in Latin America, but if you like ripe plantains and want a dish that would show them off in a different way, this Torta de Plátano Maduro is perfect. For this recipe the plantains should be very ripe, which usually means the skin should be almost black.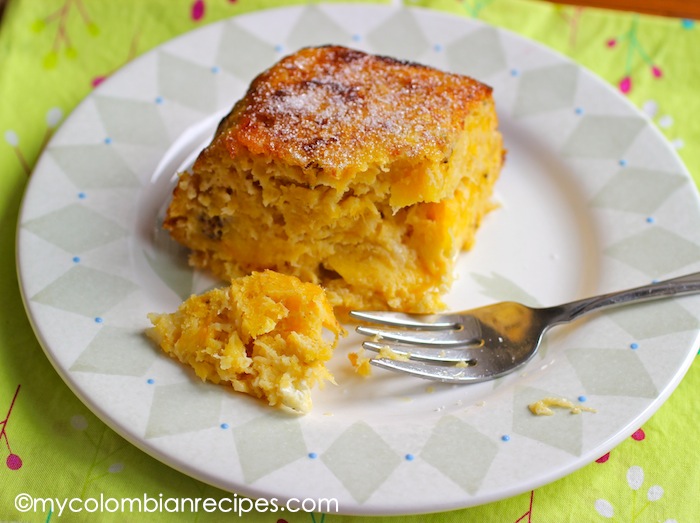 This Torta de Maduro is a savory baked Ripe Plantain and Cheese Cake or casserole dish from El Valle department of Colombia. It can be served as a side dish, appetizer, or snack, but I also love to make it for breakfast or brunch.
Buen provecho!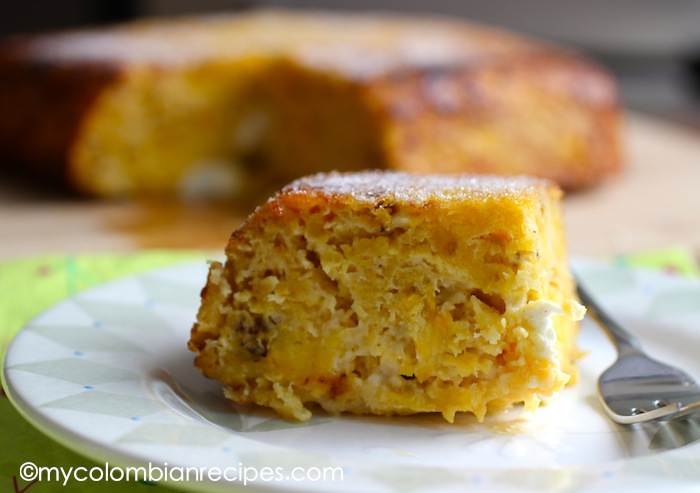 Ingredients
5 ripe plantains, peeled and mashed
2 cups grated mozzarella cheese
3 beaten eggs
1/4 cup of milk
3 tablespoons brown sugar or grated panela
3 tablespoons melted butter
1/2 teaspoon vanilla extract
1/2 teaspoon baking powder
1/2 teaspoon ground cinnamon
1/4 teaspoon salt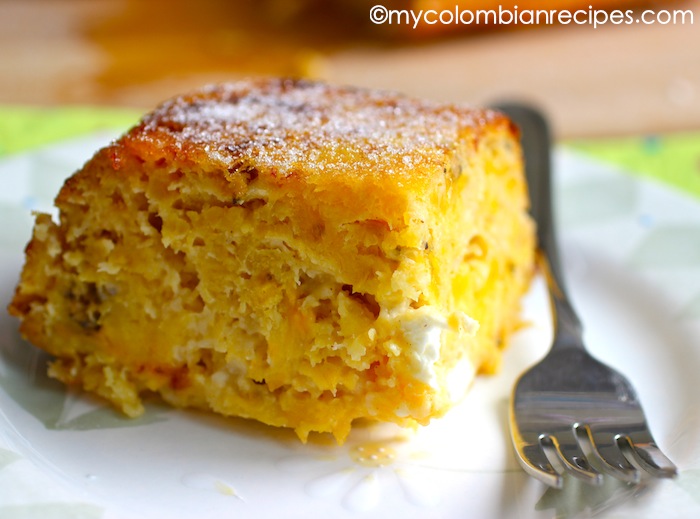 Directions
Preheat the oven to 350° F.
In a large bowl, combine all the ingredients and mix well.
Pour mixture into a greased baking pan and bake for 50 minutes.
This was printed from MyColombianRecipes.com