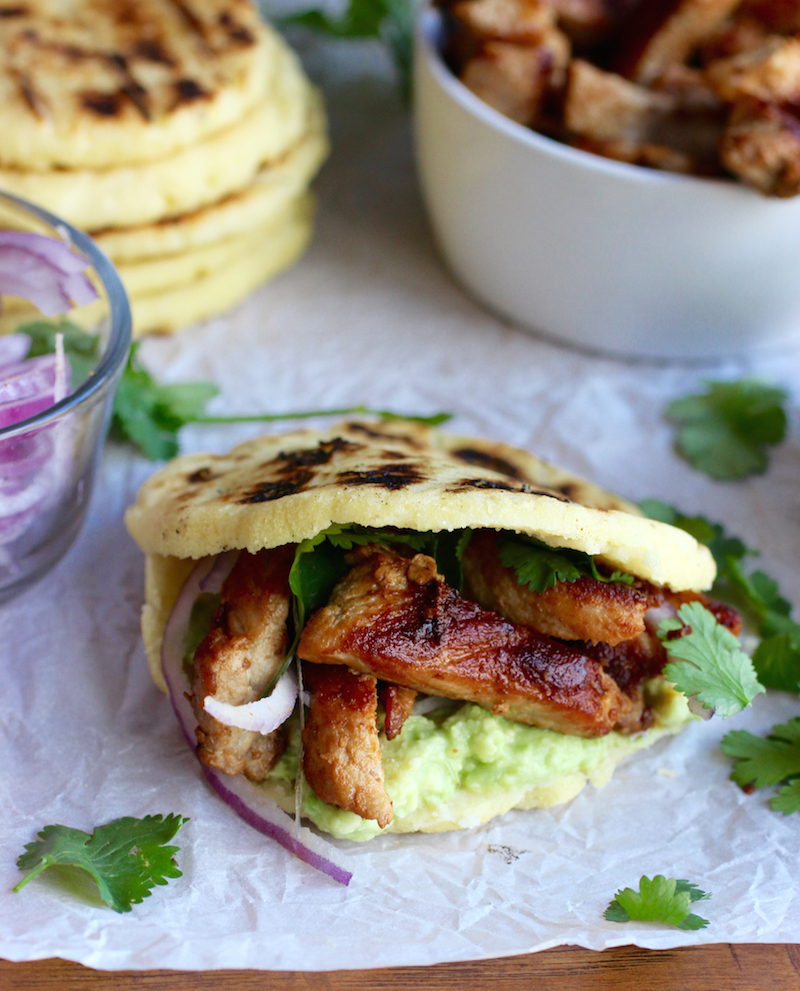 Whether you are looking forward to watching the Big Game or you're just in it for the commercials, food is key to an amazing Big Game party! Let me be honest, I don't like to watch football! The truth is, most of the time I don't even know what is happening. So I try to hide my ignorance by excusing myself to cook delicious food for everyone to enjoy throughout the game, while showing up for the halftime show and all the cool commercials.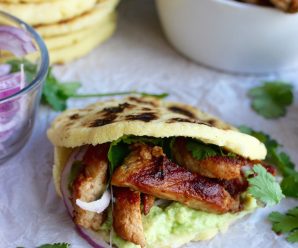 Pork and Avocado Stuffed Arepas with Hatfield Quality Meats
Ingredients
6

arepas

1

Hatfield Quality Meats Oven Roasted Pork Loin Filet

2

tablespoons

olive oil

2

small ripe avocados

Juice of 1 lime

1

cup

red onion slices

¼

cup

fresh cilantro
Arepas
2 ¼

cups

of water

2

cups

arepa flour

pre-cooked corn flour

2

tablespoons

melted butter

½

teaspoon

salt.
Instructions
To cook the pork: In a large sauce pan, heat the oil over high heat, add the strips of pork loin and cook for about 10-12 minutes or until browned, stirring frequently. Keep aside on a warm plate.

In a small bowl mash the avocado and mix with lime juice and salt. Keep in the fridge until ready to assemble the arepas.

To make the arepas: In a medium bowl add the water, arepa flour, butter and salt. Mix with your hands, making circular movements while breaking the lumps that may form with your fingers, until you have a dough. Let rest for 5 minutes.

Preheat a non-stick skillet over medium heat. Form balls and flatten them gently until they're about ½ inch thick discs.

Place the discs on the skillet and cook the arepas for about 3 minutes on each side or until lightly golden brown. Cover them with aluminum foil to keep them warm.

Split each arepa in half and fill them with pork, avocado mixture, cilantro and onion slices and serve.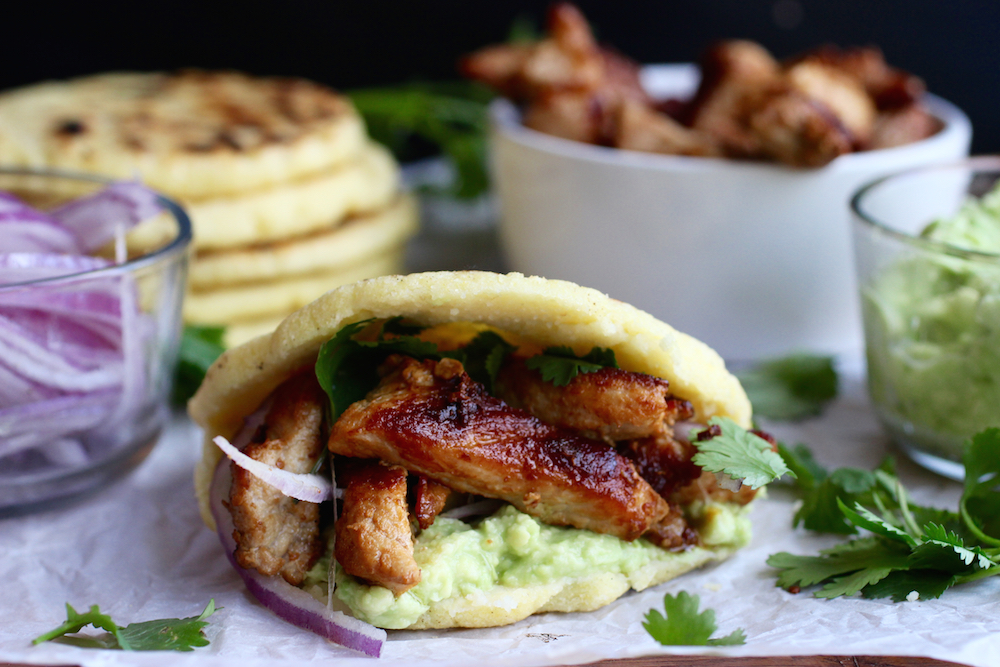 My goal this year is to inspire you, my readers, to be creative and make something different for your Big Game party. Instead of the usual, chicken wings and pizza, let's make one of my favorite recipes, Pork and Avocado Stuffed Arepas. This dish is simple, delicious and bursting with flavor, but also easy to make and perfect for watching the Big Game! If you are not familiar with arepas, they are basically corn cakes made with precooked corn flour and are very popular in Colombia and Venezuela. The arepa is one of my favorite dishes and they can be stuffed or topped with many different ingredients.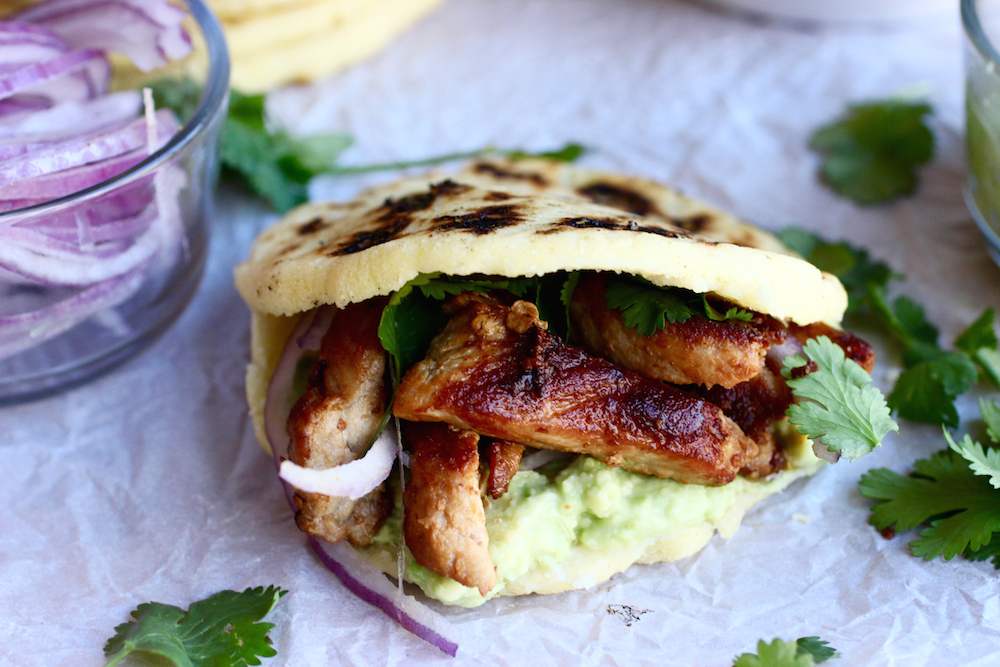 As an arepa lover, I'm always looking for new ways to enjoy them. This time I stuffed them with pork, avocado, cilantro and red onions. The Hatfield Quality Meats Roasted Pork Loin Filet was a perfect stuffing for my arepas. I loved the flavor so much that I didn't have to marinade the pork before cooking it and that was a huge time saver for me.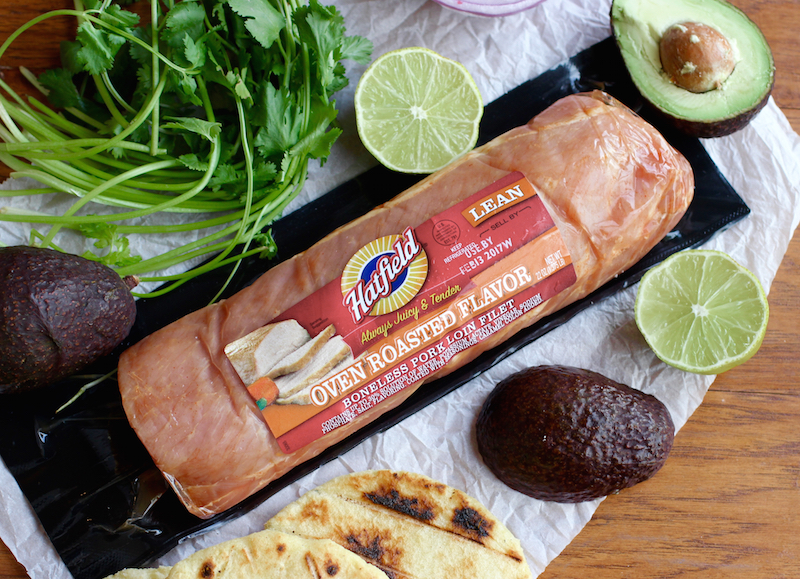 The Hatfield Quality Meats Roasted Pork Loin Filet can be cooked in the oven, on the grill or on the stovetop. For my Pork and Avocado Stuffed Arepas, I cooked it on the stovetop in a skillet for 12 minutes. How's that for quick and easy?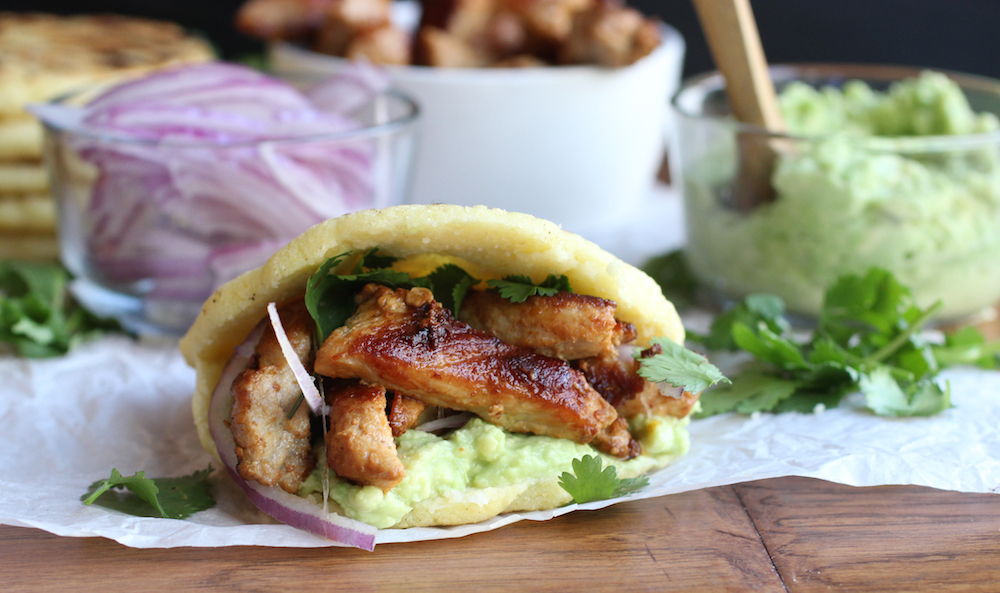 For more delicious recipes and inspiration, visit the Hatfield Quality Meats Big Game page. They also have an interactive build-your-own game-day playbook on their site where you can get simple meal recipes customized to your game-day event.