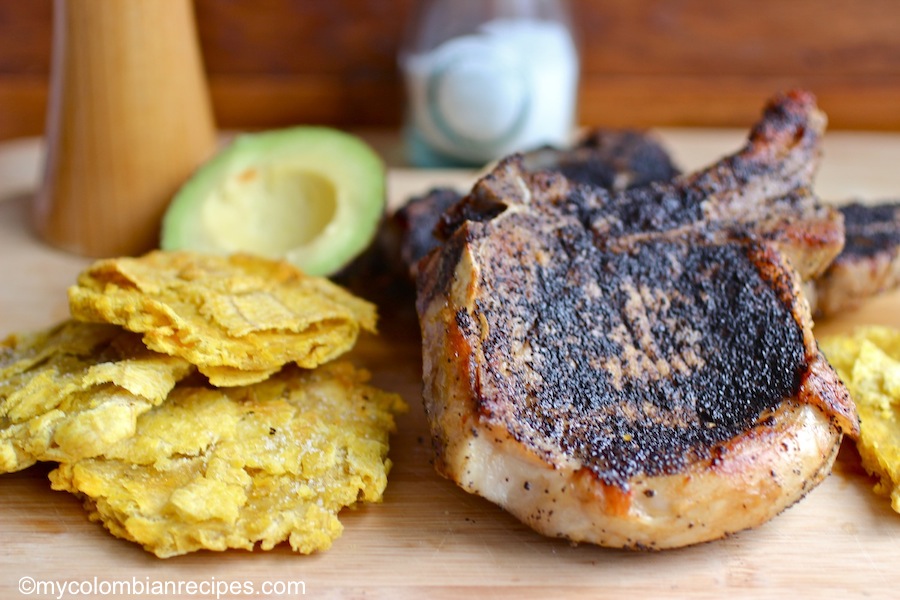 Pin
We ate pork chops regularly at home when I was living in Colombia, but here in the United States, I don't make them nearly enough, and that's a shame! They're not very expensive and yet when cooked properly, can be as succulent and satisfying as an expensive steak.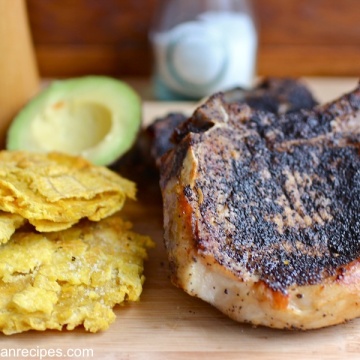 Coffee Crusted Pork Chops
Ingredients
4

bone-in

thick-cut pork chops (6 to 8 ounces each)

kosher salt

to taste

Fresh ground black pepper

to taste

4

tablespoons

freshly ground coffee

1

teaspoons

brown sugar

2

tablespoons

paprika

1

tablespoon

chile powder

2

teaspoons

garlic powder

2

teaspoons

onion powder
Instructions
In a small bowl mix the coffee, brown sugar, paprika, chile powder, garlic powder and onion powder.

Season the pork chops with salt & pepper, then cover with ground coffee mixture.

Preheat oven to 450°. Heat oil over medium-high heat in a large oven-proof skillet. Cook pork chops until beginning to brown, 3-4 minutes. Turn and cook until second side is beginning to brown, about 2 minutes. Keep turning chop every 2 minutes until both sides are deep golden brown, 10-12 minutes total.

Transfer skillet to oven and roast chops, about 15 minutes, turning every 2 minutes to prevent them from browning too quickly, until an instant-read thermometer inserted horizontally into center of meat registers 135°. The pork chop will continue to cook when it's resting.
While a good pork chop doesn't need much more than salt and pepper to be delicious, sometimes I like to play around adding different spices. This time I made a dry rub that makes for tender, spicy, deeply flavorful pork chops with just a hint of sweetness. I really love that the coffee doesn't take over and goes wonderfully with the other spices and the pork. While I share this rub recipe using pork chops, know that the rub is also terrific with pork ribs, pork loin and steak. No matter how you use it, you will love the flavors.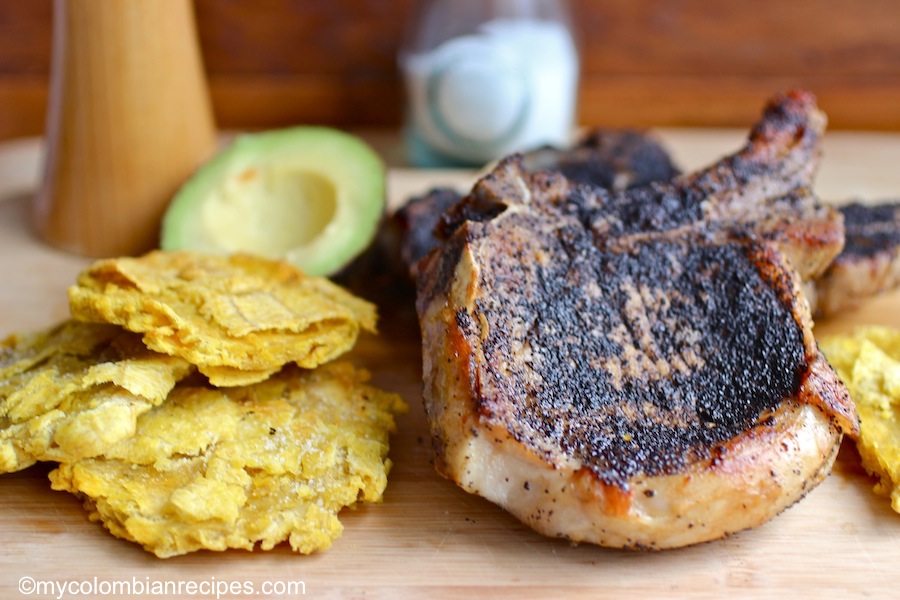 Pin
It's really useful to have a few recipes in your repertoire for those nights when you don't feel like cooking an elaborate dinner, but you're craving a good home-cooked meal. One of the easiest and quickest meats to cook are pork chops. Just sear for a few minutes on each side of the pork chop and then finish it off in the oven for 15 minutes. The gentle heat of the oven helps to control the rate of cooking a little better and also prevents the outside from getting burned and dry, before the middle has finished cooking. You can also make this whole process of cooking pork chops easier by using just one pan. The result is a perfectly cooked pork chop, that's golden and crusted on the outside and perfectly tender and juicy in the middle.
You could also sear these an hour or two ahead of time if you have guests coming over, and then finish them off as soon as you are ready to serve.
Buen provecho!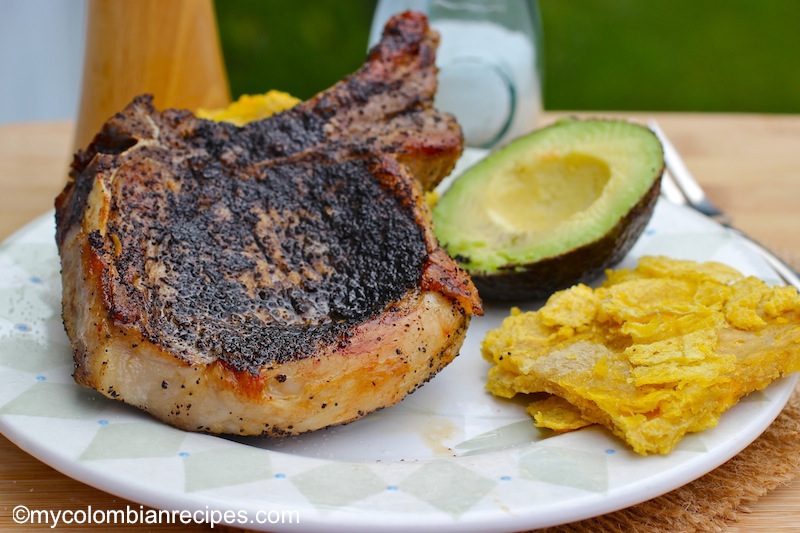 Pin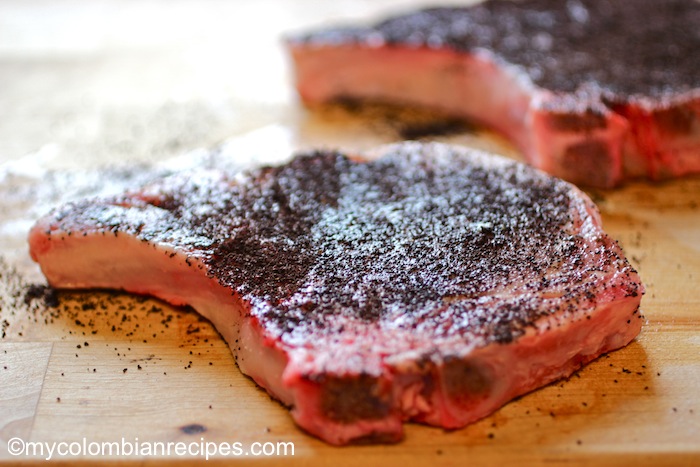 Pin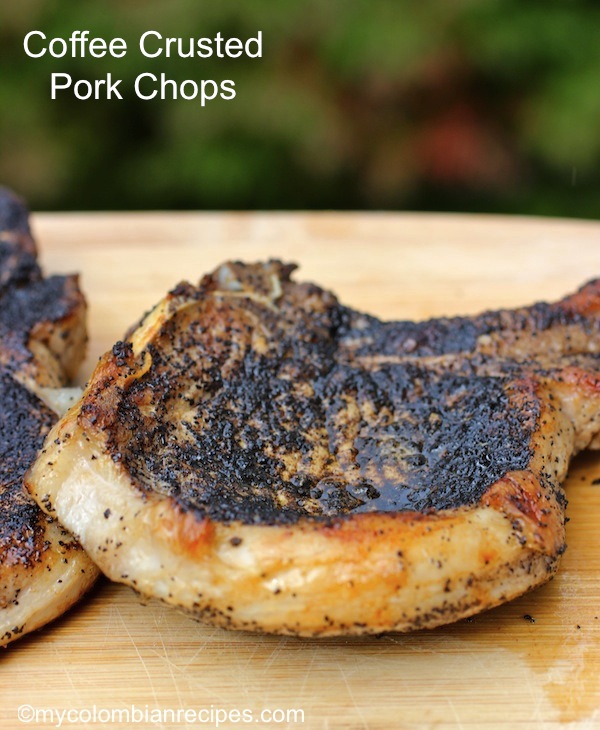 Pin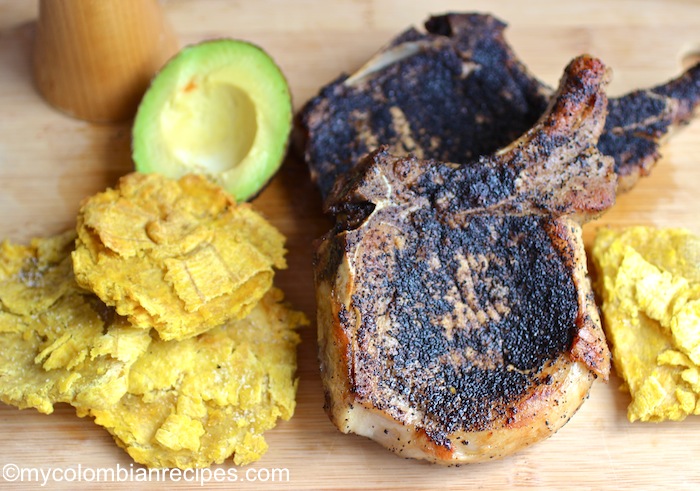 Pin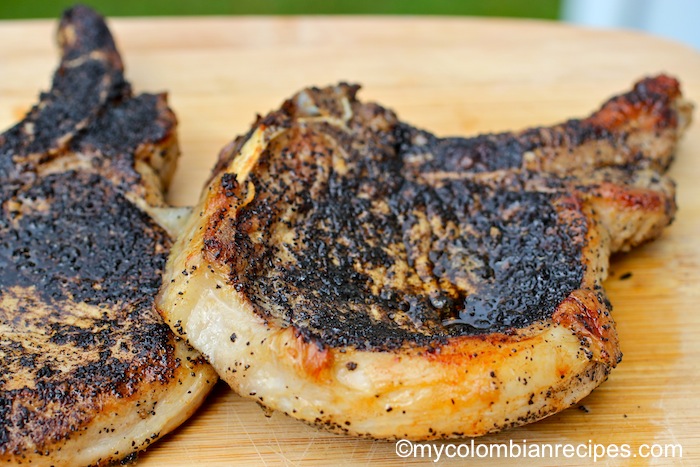 Pin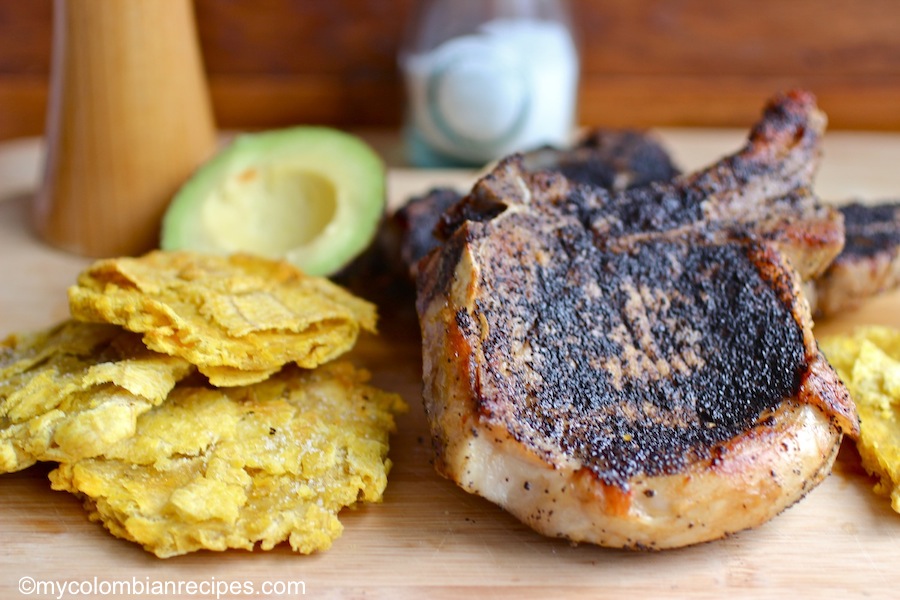 Pin