Calentado is a traditional and hearty Colombian breakfast made with rice, beans, chorizo and egg and served with avocado and arepas. Calentao like a lot of paisas call this dish is popular in the Andean region of the country and it was created it long time ago to use the leftover beans and rice from the night before and don't waste food.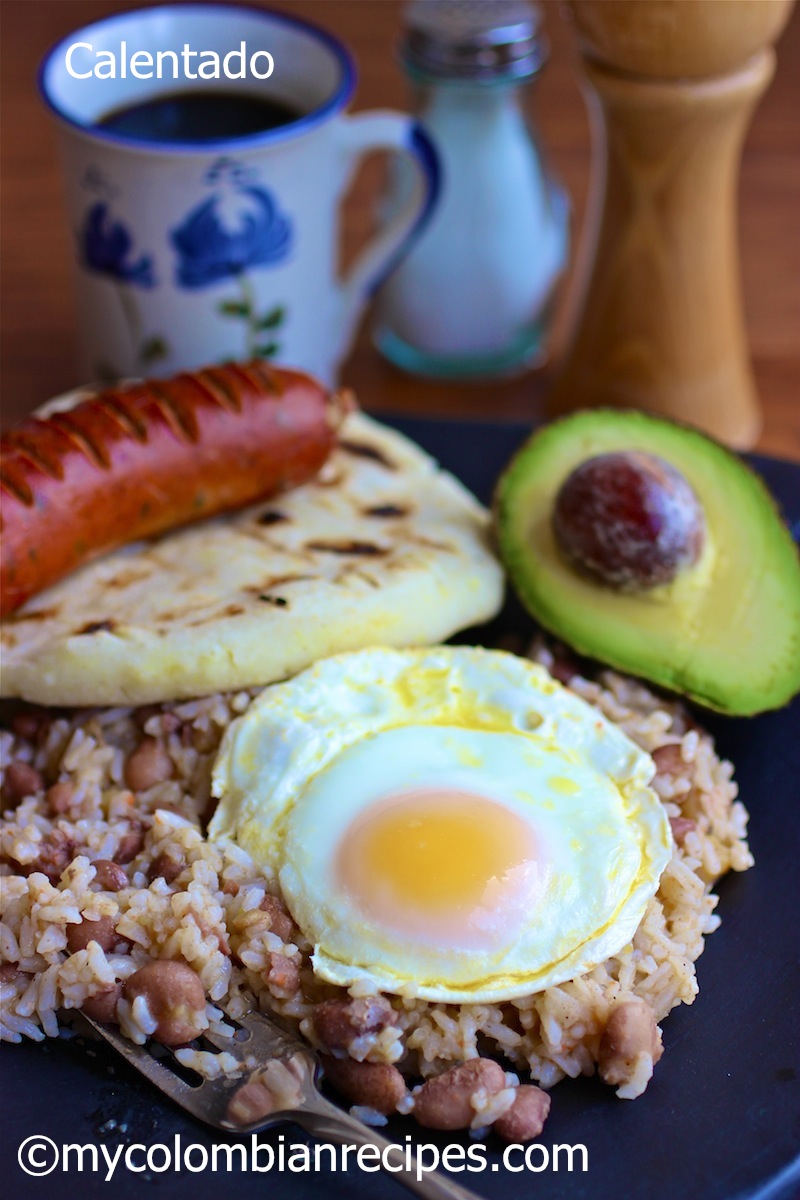 Calentado literally means "heated" and is a traditional Colombian breakfast born in the Andean region of the country. It is very common, in this region, to eat beans and rice every day for dinner. Then, for breakfast the next day, the beans and rice are reheated and served with egg, arepa, chorizo, chicharrón or grilled beef and hot chocolate. You will find this dish on the menu of almost any Colombian restaurant around the world.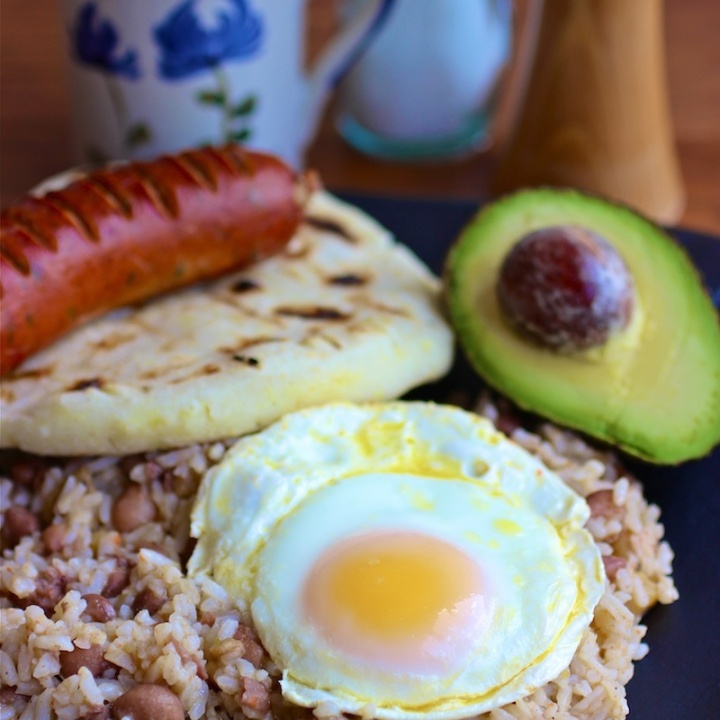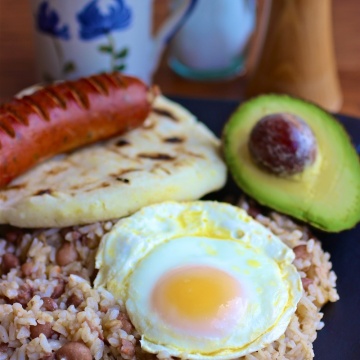 Traditional Colombian Breakfast (Calentado)
Ingredients
4

arepas

4

cooked Colombian chorizos

4

fried eggs sunny side up or eggs with tomato and onions

3

cups

hogao

4

cups

cooked white rice

4

cups

cooked pinto beans
Instructions
Place the hogao, beans and ricein a large saucepan, mix well ensuring that the rice and beansare coated by the hogao. Cook over medium heat for about 15 minutes or until the mixture is warm, stirring occasionally.

To serve, divide the bean and rice mixture equally on serving plates. Place the chorizo and arepaaround the beans.

Place the egg on top of the beans and rice mixture.
Nutrition
Calories:
1113
kcal
Carbohydrates:
171
g
Protein:
61
g
Fat:
20
g
Saturated Fat:
10
g
Polyunsaturated Fat:
2
g
Monounsaturated Fat:
2
g
Trans Fat:
0.02
g
Cholesterol:
230
mg
Sodium:
1489
mg
Potassium:
3071
mg
Fiber:
32
g
Sugar:
7
g
Vitamin A:
1645
IU
Vitamin C:
45
mg
Calcium:
292
mg
Iron:
12
mg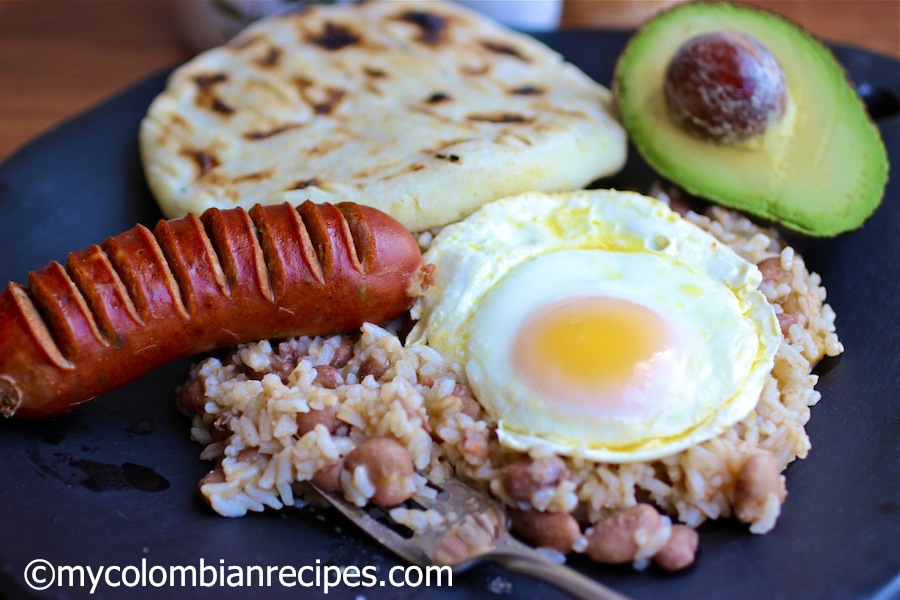 Some days I miss my country more than others and when those days come, I just cook something like this breakfast and it is just like being back home and all the memories of my childhood come back to me. Most of my memories of my grandmother, Mamita, include her cooking. Every morning she was up early and by 8 o'clock she was already dressed and made up wearing her apron, which she would wear most of the day. Cooking was her life and the way to show her family how much she loved them.