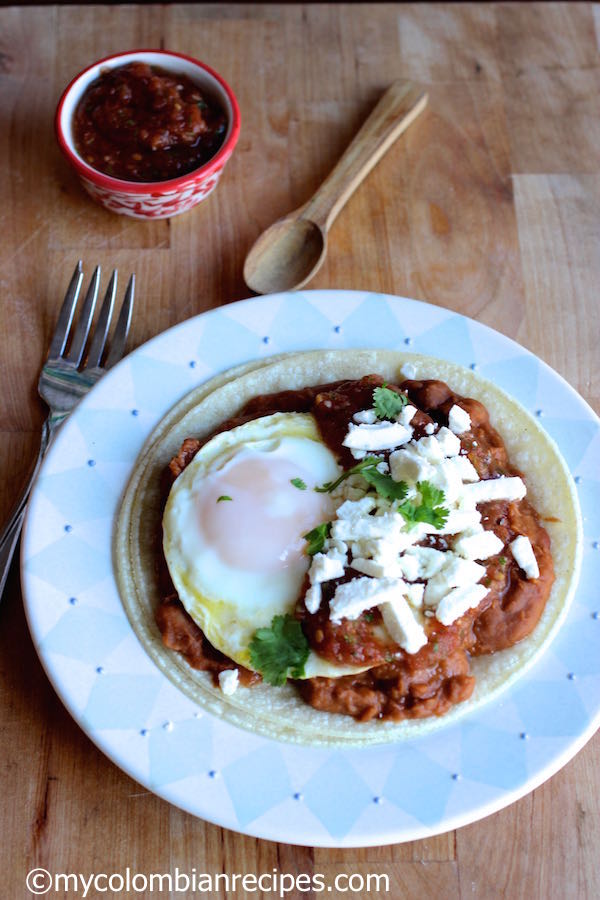 Have you ever tried Huevos Rancheros? I realize that they are only eggs, but wow are these eggs good! This was one of the most satisfying breakfasts that I've made in a long time. Rich, spicy, beautiful colors, absolutely delicious. Thanks to Mexico for all the wonderful food!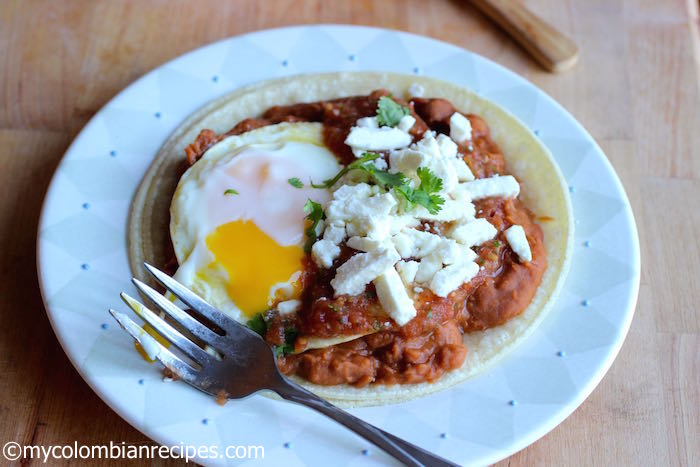 I enjoyed this dish very much. The eggs, still a little runny, have a creamy texture that complements the beans well. The cilantro is very aromatic, and these elements, together with the excellent tomato salsa and queso fresco on top, make for a fantastic dish for breakfast or even dinner. Huevos Rancheros is a wonderful meatless dish. Enjoy it!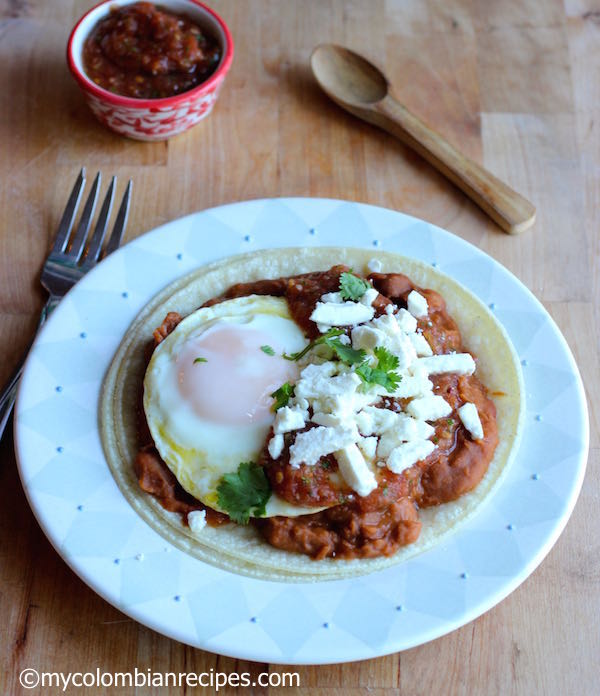 Ingredients
(4 servings)
4 corn tortillas
4 organic eggs, fried sunny side up
1/2 cup queso fresco, crumbled
1/4 cup fresh cilantro

Beans

2 tablespoons olive oil
3 tablespoons onion, finely diced
1 clove garlic, peeled and chopped
2 cans (15oz) red kidney beans
1 cup vegetable stock
1/4 teaspoon ground cumin
Salt and pepper

Salsa

1 can(28 oz) can whole tomatoes
1/2 teaspoon ground cumin
1/2 teaspoon sugar
3 garlic cloves,fine chopped
1/2 cup onion, chopped
!/4 teaspoon dried oregano
1/3 cup fresh cilantro
1 jalapeño pepper
Salt to your taste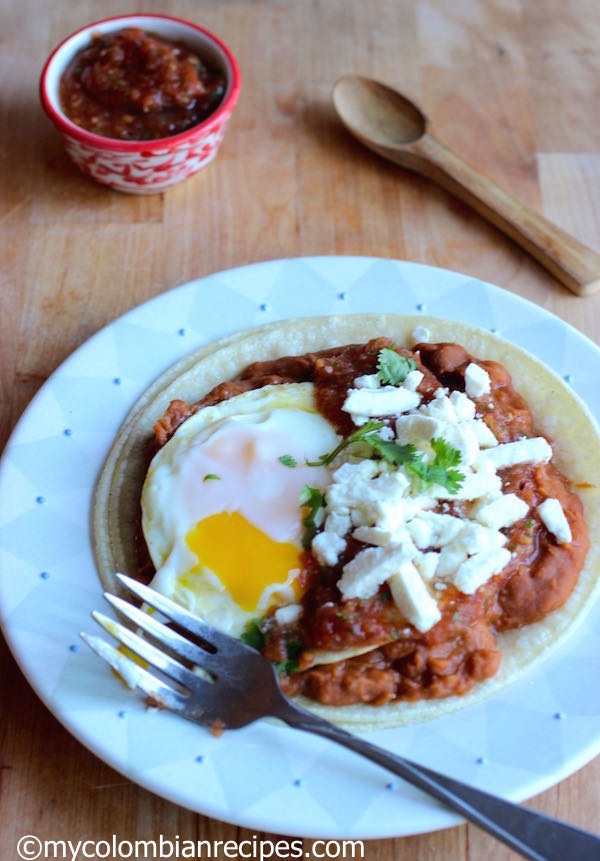 Directions
To make the beans: In a pot add olive oil and onion over medium heat. Cook for about 2 minutes.
Add the garlic and cook for 1 minute more. Add the beans, cumin and stock. Cook about 12 minutes. Season with salt and pepper to taste.
Use a fork or potato masher and mash the beans. Set aside until ready to use.
To make the salsa: Place all the ingredients in the food processor and process.
Place the mixture in a pan and simmer, stirring occasionally, until salsa is thickened, about 12 minutes.
To assemble: Place 1 warm tortilla on each plate. Divide the beans among them, then top with a fried egg, some salsa and queso fresco. Sprinkle with cilantro and serve.
This was printed from MyColombianRecipes.com