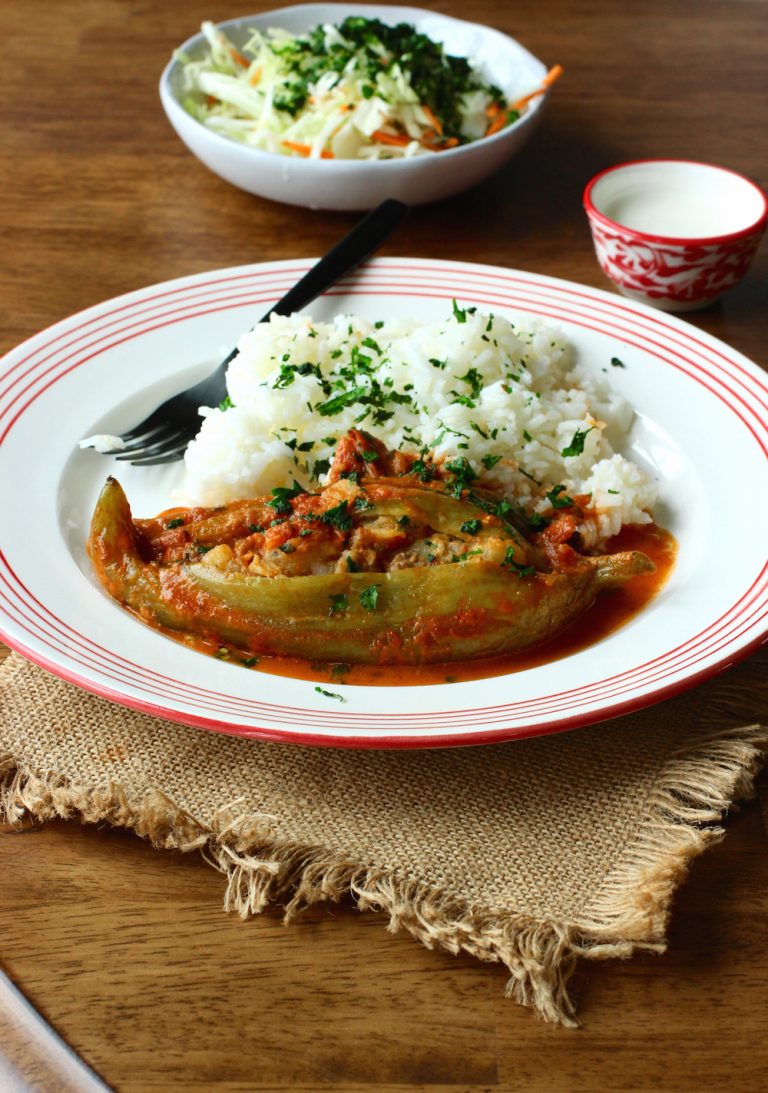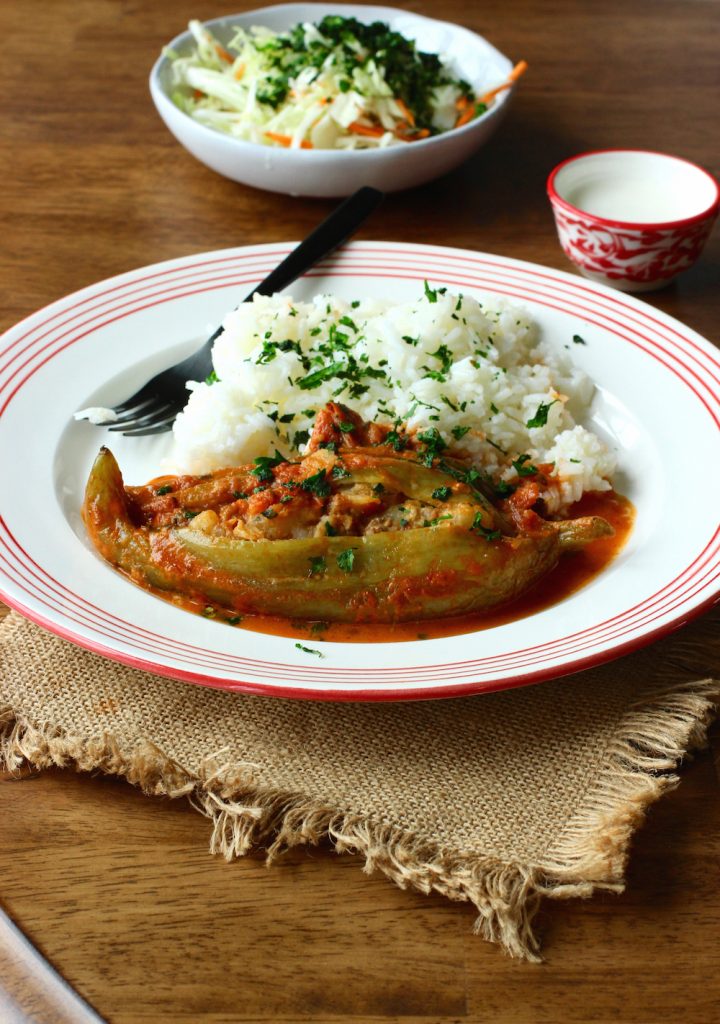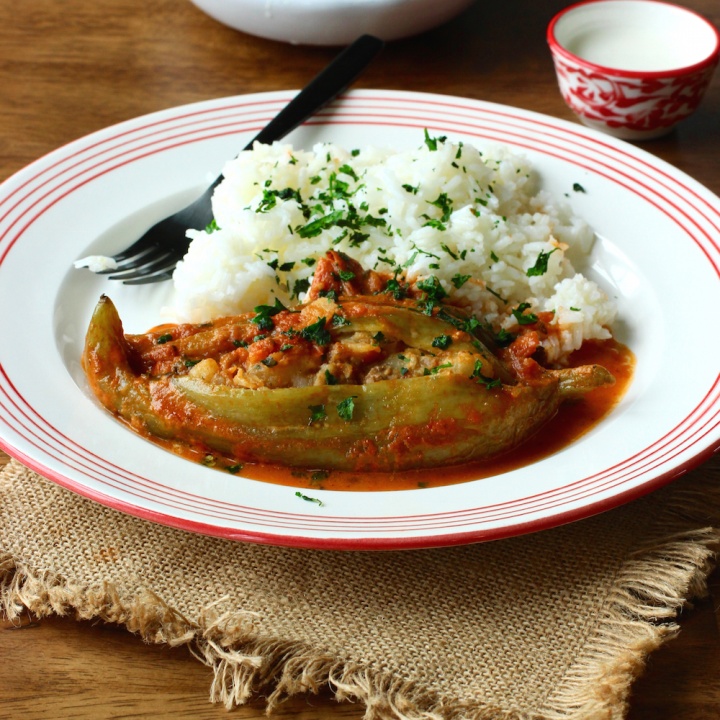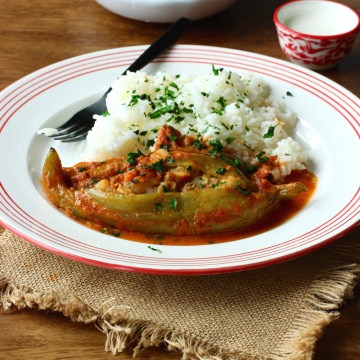 Pepinos Rellenos de Carne (Caigua Stuffed with Beef)
Ingredients
12

pepinos or caiguas

2

tablespoons

vegetable oil

2

tablespoon

butter

½

red bell pepper

diced

1

small white onion

chopped

2

scallions

chopped

2

garlic cloves

chopped

½

pound

ground beef

½

pound

ground pork

Salt and pepper to your taste

1

cup

cooked and diced potatoes

2

tablespoons

vegetable oil

2

tablespoon

butter

2

garlic cloves

chopped

1

small white onion

chopped

4

medium tomatoes

peeled, seeded and chopped

1

cup

beef broth

Salt and pepper to your taste

¼

cup

of heavy cream

Parsley to garnish
Instructions
To make the filling: Heat the oil and the butter in a pan over medium heat, add the bell pepper, onion, scallions and garlic, stirring often. When the vegetables are soft add the ground beef and pork. Stir well and cook for 15 minutes over medium-low heat. Season with salt and pepper and continue cooking for 5 minutes more. Add the potatoes, mix well and reserve.

Wash the pepinos and cook them in salted water for about 5 to 10 minutes until soft. Make a slice in the middle of each pepino and take out the black seeds and veins. Fill them with the meat and potato mixture and place on a plate.

To make the sauce: in a saucepan heat the oil and butter, add the garlic and onion and sauté until tender. Add the tomatoes and cook until very soft. Add the beef broth, salt, and pepper. Place the filled pepinos in one layer, cover the pan and cook over medium-low heat for 25 minutes. Add the heavy cream and cook for about 5 minutes more. Serve them immediately with white rice and sauce on top.
Pepinos Rellenos is a popular dish in Colombia. Pepino, or wild cucumber, also known as caigua, is a vegetable popular in South America. Pepinos are typically stuffed, while the fillings vary depending on the cook. Some people stuff them with a mixture of rice, beef, and cooked egg and bake them, while others cook them in a sauce, and some batter and deep fry them. My family recipe is filled with a mixture of ground beef, pork, potatoes and vegetables and then cooked in a sauce made with broth, vegetables and cream.
This Pepinos Rellenos de Carne recipe is my grandmother's. She made it often when I was a child growing up in Colombia. Honestly, as a kid I didn't like this dish, so every time my grandmother made it, she also made another variation just for me. She would stuff potatoes with the pepino filling and cook them in the same sauce with the pepinos and I loved it! My grandmother always served them with white rice, avocado and salad on the side.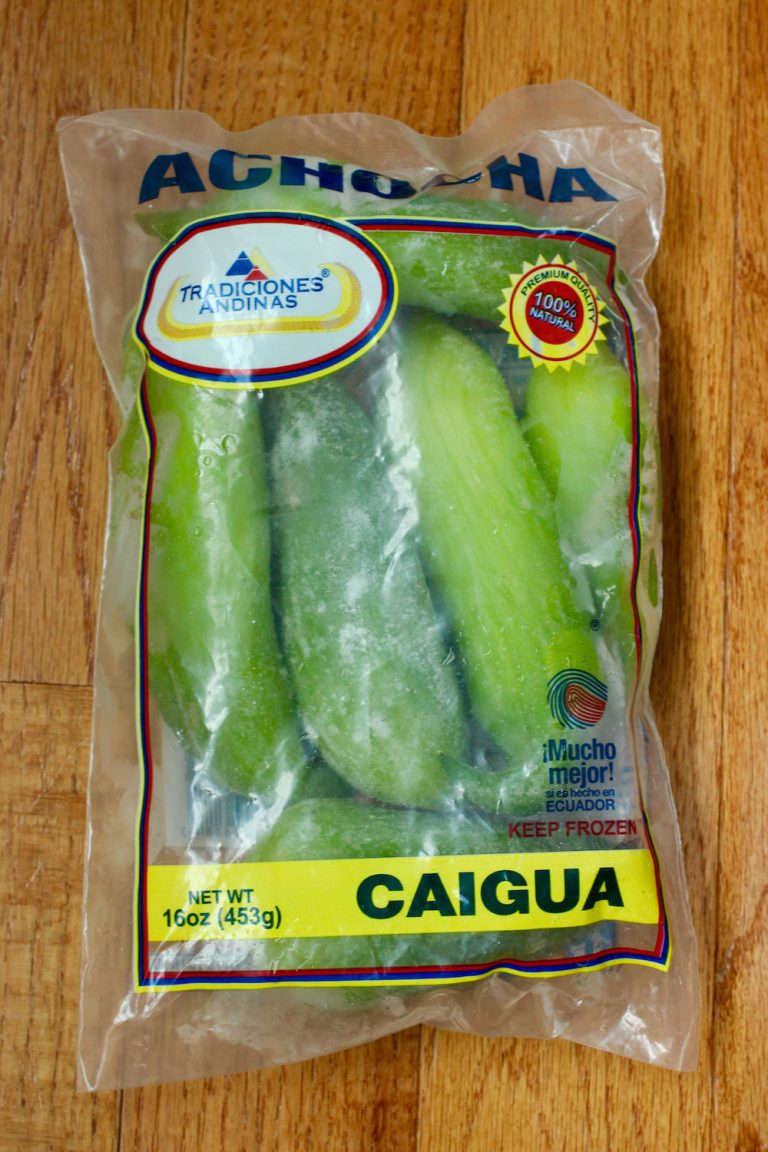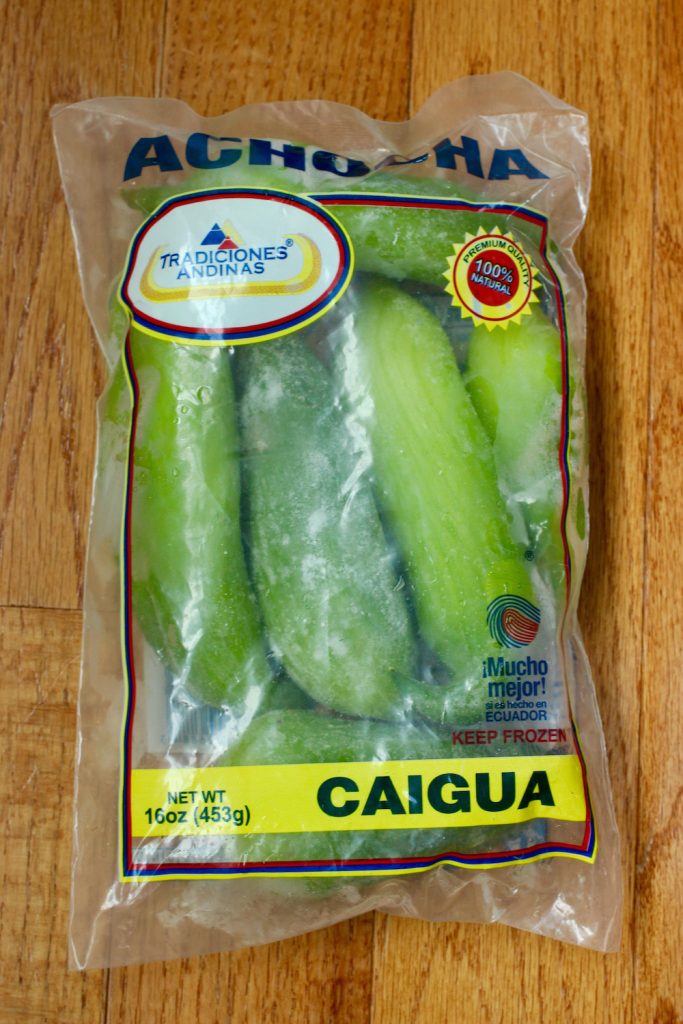 I never made this recipe before because I could not find fresh pepinos here in the United States. Last week however, I found a bag of frozen pepinos at my local Latin market and decided to try making the recipe. After multiple phone calls and chats with family members in Colombia, I finally have Mamita's recipe for you!
Buen provecho!