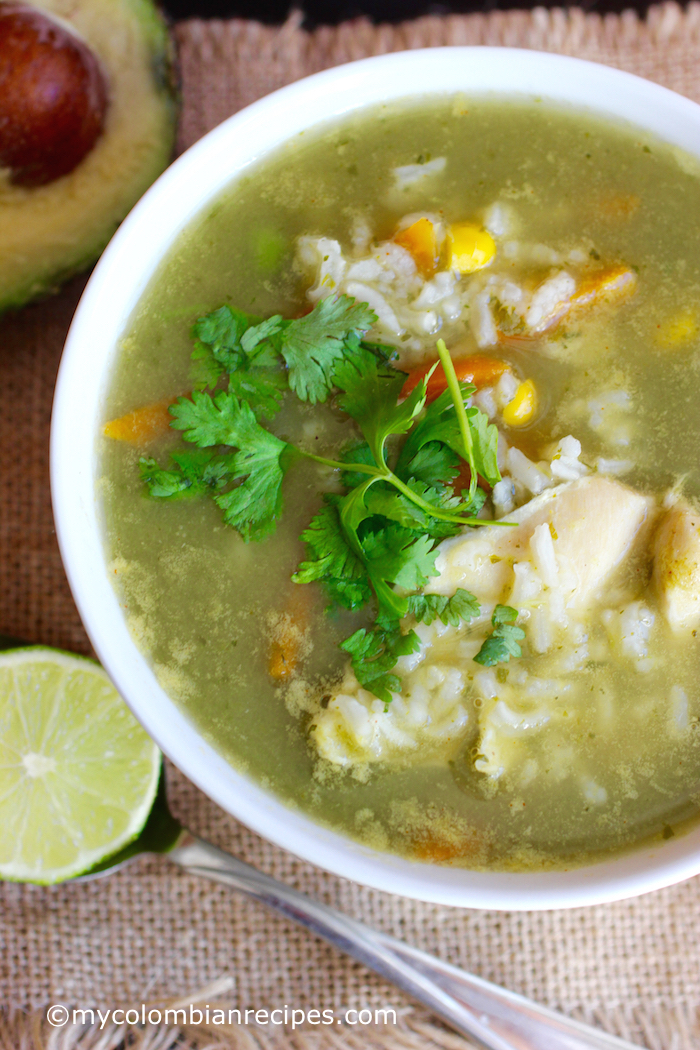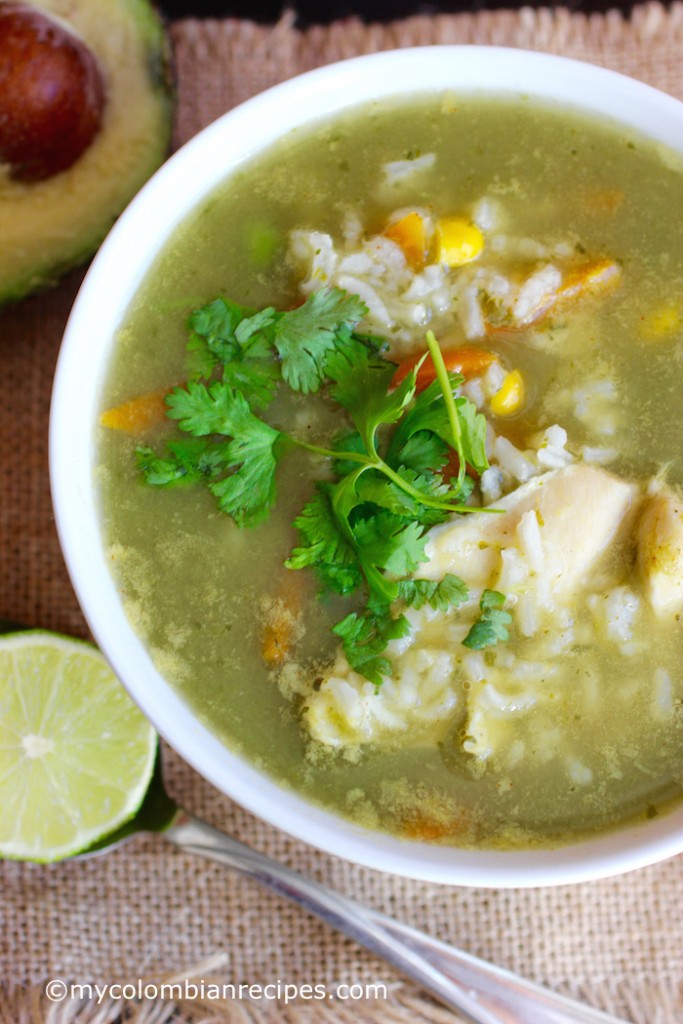 As the leaves fall and the weather cools and I start wearing boots, coats and hats, I also start craving more of those warm meals that are easy to make and require nothing more than a little stove top cooking.
This Cilantro Rice and Chicken Soup is a dish I often make and is quite similar to my traditional Sopa de Arroz con Pollo, a recipe I've loved my entire life. The difference being a handful of fresh cilantro blended with the broth and a hint of lime juice added just before serving, resulting in an aromatic and fresh soup with a delicious cilantro and lime flavor.
If you like cilantro as much as I do, you are going to love this soup. But if you hate cilantro or you are one of those people who think cilantro taste like soap, feel free to replace it with parsley or basil.
Buen provecho!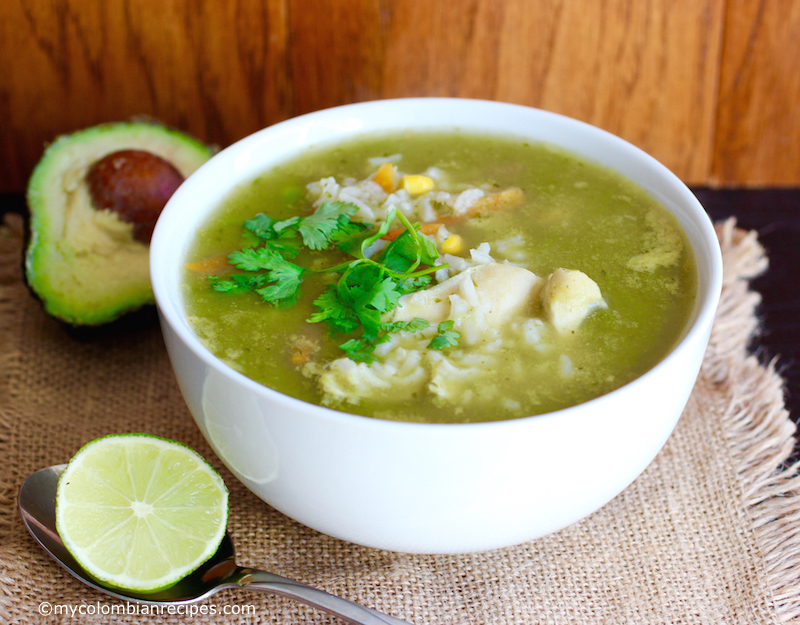 Ingredients:
6 cups of chicken broth
4 scallions, chopped
2 cups chopped fresh cilantro leaves, plus more for serving
3 garlic cloves, chopped
1¼ pounds boneless, skinless chicken thighs
½ frozen corn kernels
½ cup peas
½ cup diced carrots
Salt and pepper to taste
¼ cup cilantro
1 teaspoon ground cumin
½ cup long grain white rice
1 tablespoon freshly squeezed lime juice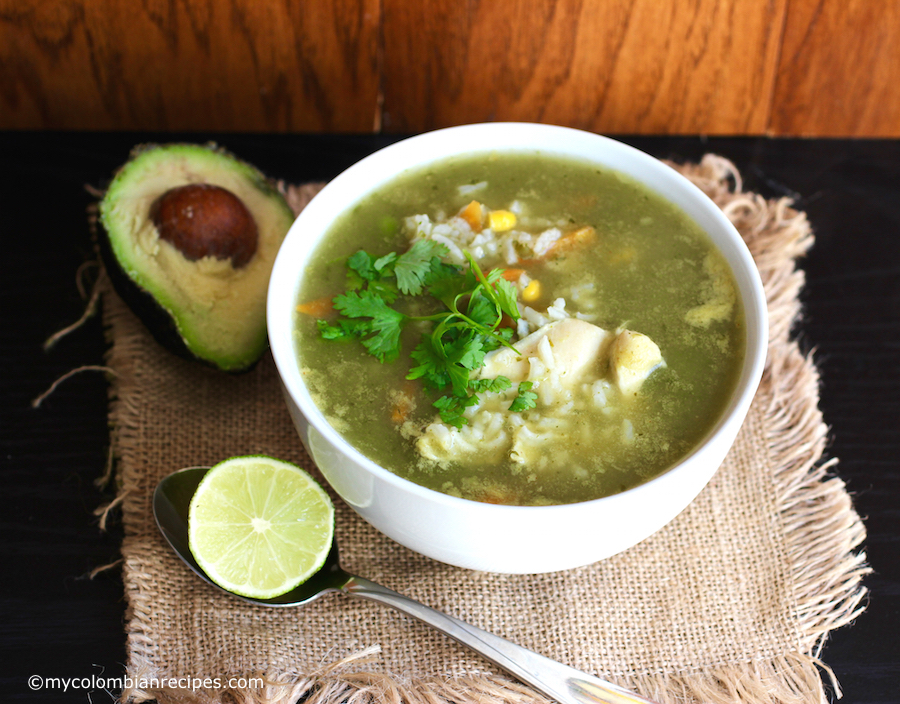 Directions
Place the chicken broth, cumin, cilantro, scallion and garlic in the blender and blend until well combined.
In a large pot place the broth mixture, chicken, corn, peas, carrots, salt and pepper. Bring to a boil and then reduce the heat to low and simmer for about 20 minutes.
Add the rice and continue simmering for 15 minutes more or until the rice is tender. Remove the chicken from the pot, then shred chicken into bite-size pieces and return it to the soup.
Season with salt and pepper. Stir in fresh cilantro and lime juice. Serve immediately
This was printed from MyColombianRecipes.com