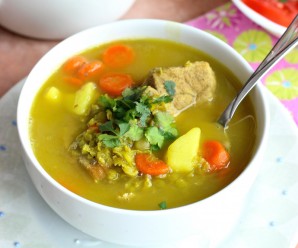 Split Pea with Pork Soup (Sopa de Alverjita con Cerdo)
Ingredients
½

pound

dried split peas

6

cups

water

2

pounds

pork neck bones or pork ribs

Salt and pepper

1

cup

diced carrots

2

garlic cloves

1

cup

chopped onion

1

scallion

chopped

¼

cup

red bell pepper

½

teaspoon

ground cumin

1

large potato

peeled and diced

½

cup

chopped fresh cilantro

Avocado and extra cilantro for serving
Instructions
Place the peas in a pot, cover with water and soak overnight. Drain the peas and set aside.

Place the onions, scallions, garlic and red bell pepper in a food processor. Set aside.

Place the pork bones, water, onion mixture, split peas, salt and pepper in a pot, and cook over medium low-heat for about 20 minutes.

Add the ground cumin, potatoes and cilantro. Cook for 30 minutes more or until the peas are tender. Add more water as needed if the soup becomes too thick.

Season with salt and pepper. To serve, top with avocado and fresh cilantro.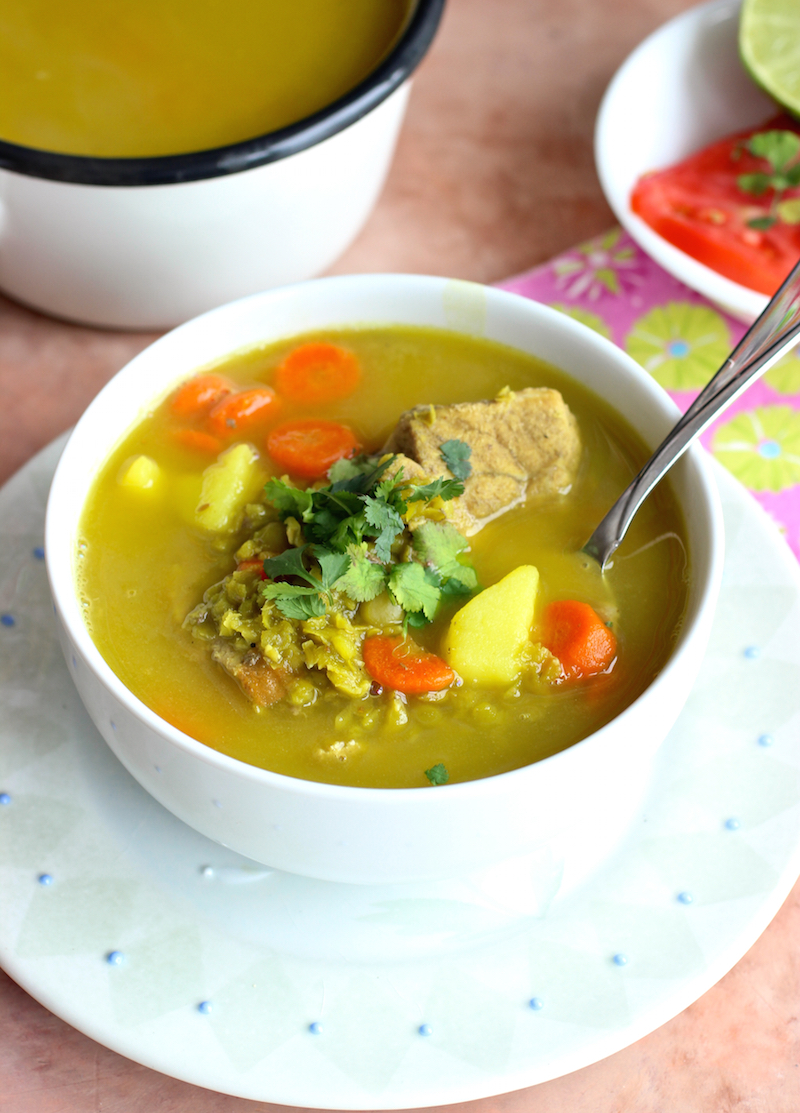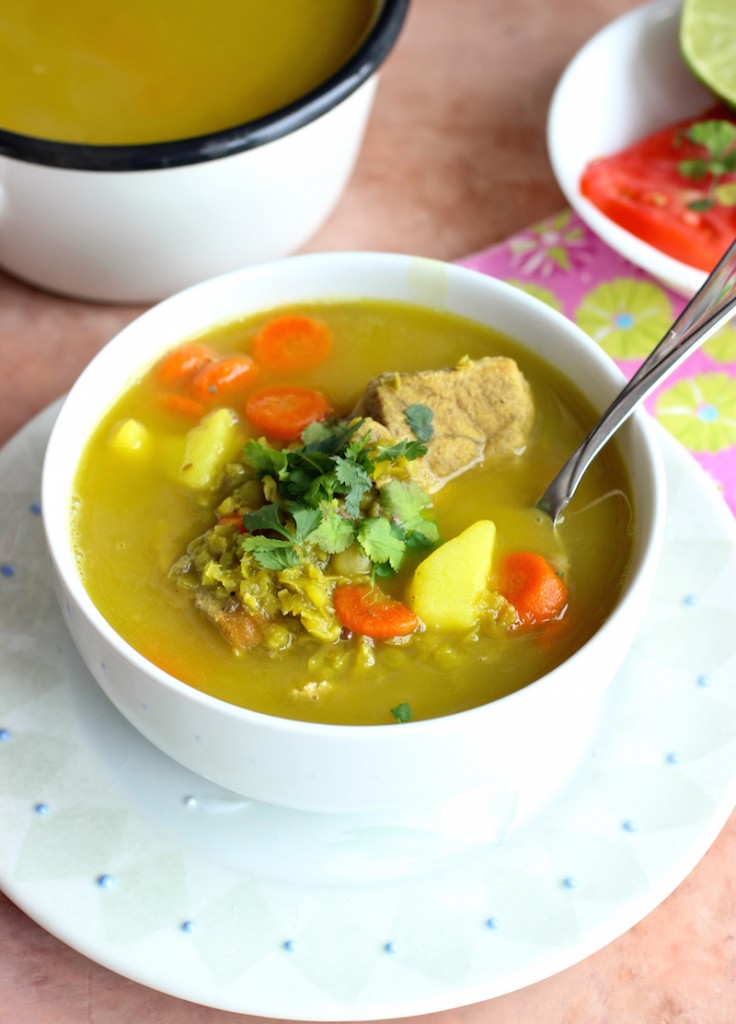 I don't know why, but I've been craving comfort food lately. All I want to have is a delicious bowl of homemade soup!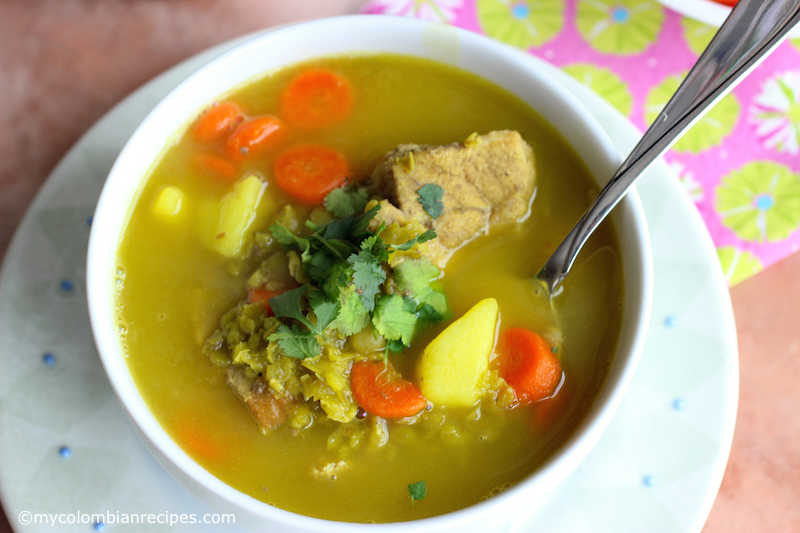 This is my mom's Split Pea with Pork Soup (Sopa de Alverjita Seca y Cerdo), and it is one of my favorites!
Buen provecho!