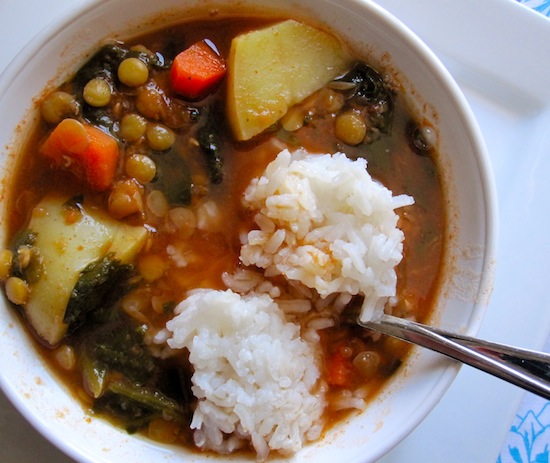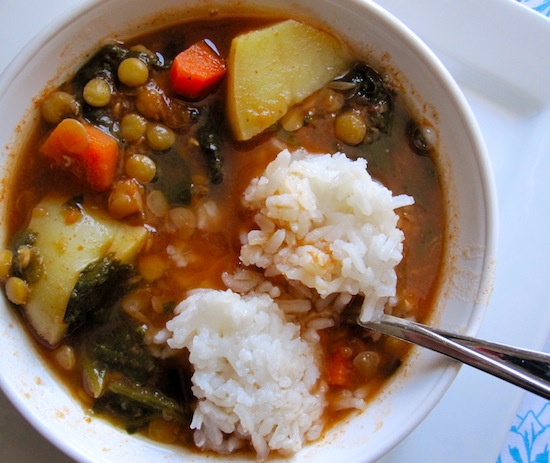 My craving for spinach lately is surprising considering I hated spinach so much as a child and didn't eat it as an adult until a couple of years ago. I have to admit, I was anti-spinach, but not anymore!
This soup is a fantastic meatless dish and is full of iron!
Enjoy.
Ingredients
(4-6 servings)
1 tablespoon of olive oil
2 carrots, peeled and diced
1/2 cup onion, finely chopped
2 garlic cloves, minced
2 tomatoes finely chopped
1/4 cup red bell pepper, finely chopped
1/4 cup green pepper, finely chopped
Salt and pepper
1/2 teaspoon chili powder
1/2 teaspoon ground cumin
1 and1/2 cups dried lentils, picked over and rinsed
6 cups vegetable broth or water
2 Tablespoons tomato paste
3 cups spinach, chopped
2 medium potatoes, diced
Directions
In a medium pot over medium heat, sauté the carrot and onion and cook until the onion is translucent, about 2 minutes.
Add the garlic, tomatoes, red pepper, green pepper and sauté until the vegetables are soft, about 3 minutes. Add the cumin, chili powder, salt and pepper.
Add the lentils, the broth and tomato paste, increase the heat to high and bring to a boil.
Reduce the heat to low, cover and simmer until the lentils are tender about 25 minutes. Add the potatoes and cook for about 10 minutes more.
Add the spinach and simmer for about 2 minutes more. Season the soup with salt and pepper.
Serve warm with plain white rice.
This was printed from MyColombianRecipes.com