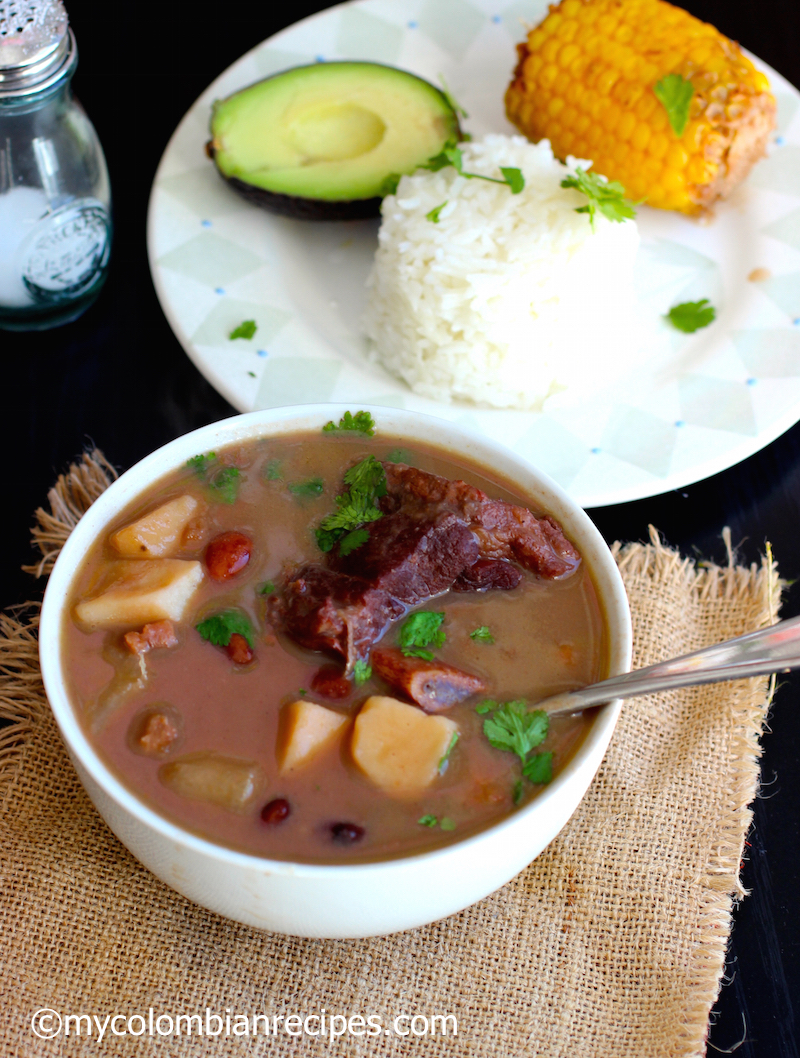 I'm usually one of those people who doesn't want to know what the future holds. However, there are times when I wish that fortune telling or divination were real, so I could have known when I was going to lose my mamita and dad. If I knew when I was going to lose them, I would have spent more time with them first, every possible moment! My grandmother passed more than 10 years ago and there are so many times that I had the urge to call and ask her for a recipe. The most recent question I had involved this Sopa de Frijoles con Carne recipe, one of my favorite soups. Ever since my dad passed away last November, I have found myself in similar situations many times, wishing I could tell him something new about my kids or ask him a question or for advice, as I had all my life.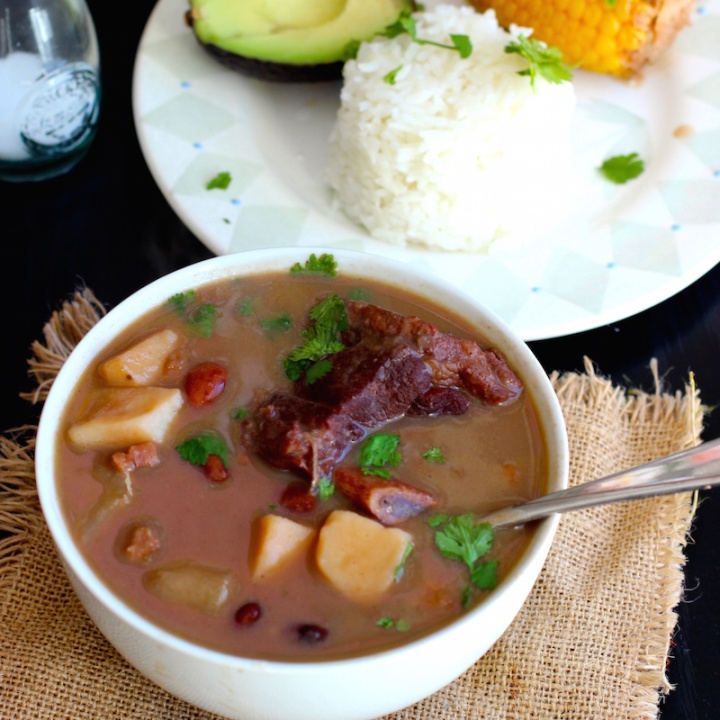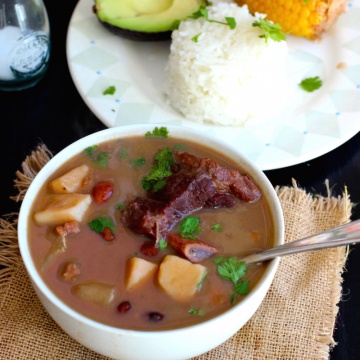 Sopa de Frijoles con Carne (Beans and Beef Soup)
Ingredients
3

cups

cranberry or pinto beans

1

pound

beef short ribs or beef for stew

7

cups

water

1

cup

diced carrots

Salt and pepper

2

large potatoes

peeled and diced

1

pound

of yuca

peeled and cut into pieces

1

ripe plantain

peeled and diced

2

ears of corn cut into pieces

Fresh cilantro
Instructions
Wash the beans and soak overnight in cold water. Drain the beans and place in a large pot and add the water, aliños and beef. Over medium-high heat, bring the beans to a boil, then cover the pot and reduce the heat to medium-low. Allow the beans to cook until almost tender, approximately 2 hours.

Add the corn, potatoes, yuca, carrots, plantain and salt. Cover and cook for another 30 to 40 minutes or until the beans are fully cooked. (Add additional water as necessary). Add fresh cilantro and serve with white rice.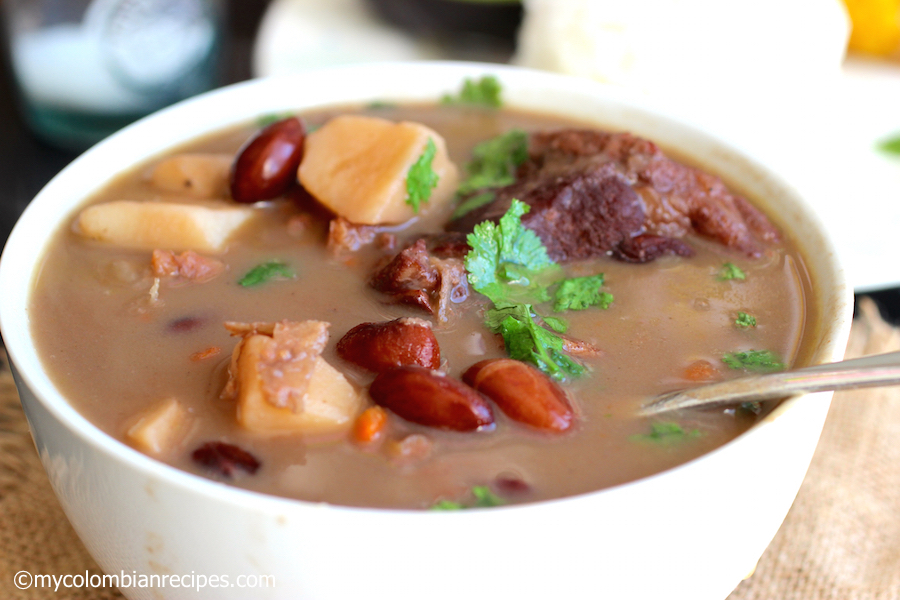 My grandmother made this Sopa de Frijoles con Carne (Beans and Beef Soup) often and I loved it. When I went to make it a couple of weeks ago and asked my mom for Mamita's recipe, she told me how to make it, but I knew she was missing something. So, I called my aunt and she supplied me with different ingredients! Back and forth I went and as it turns out, they were both right. I combined both of their recipes and the beans and beef soup was perfect, just like Mamita's.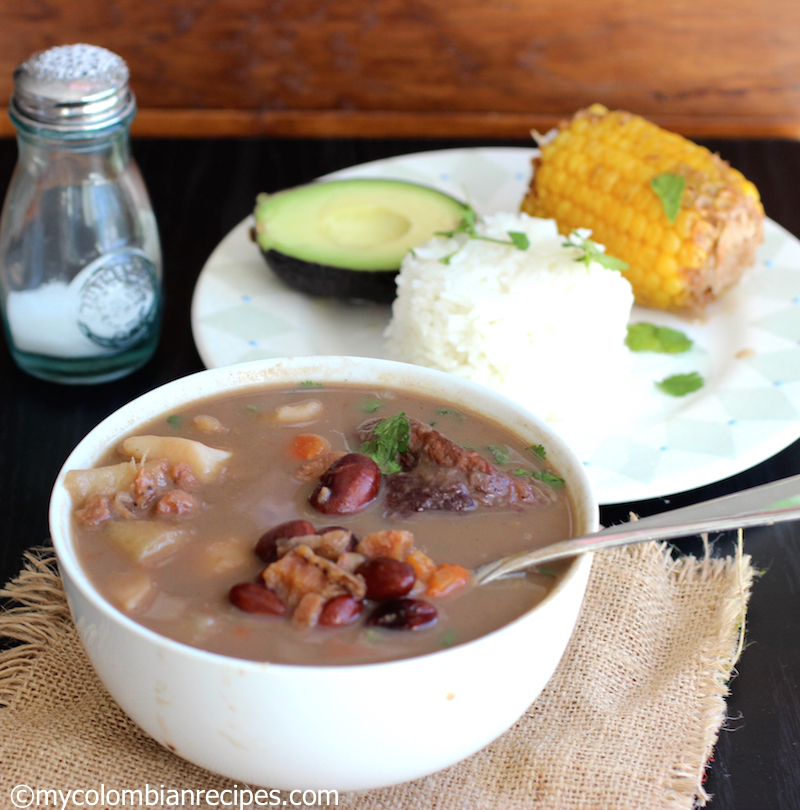 I hope you enjoy this simple and comforting recipe. Don't forget to make white rice to serve alongside your Sopa de Frijoles con Carne.
Buen provecho!