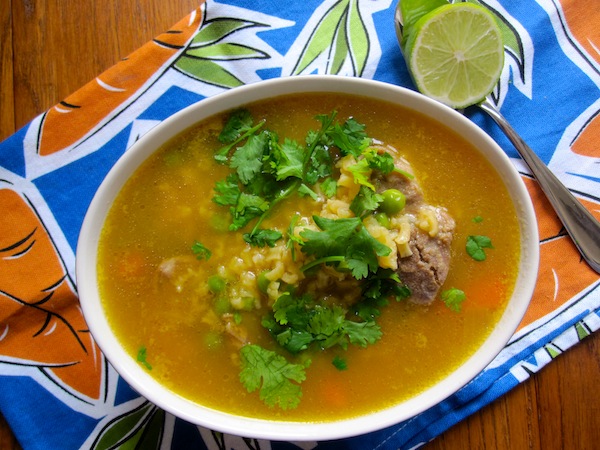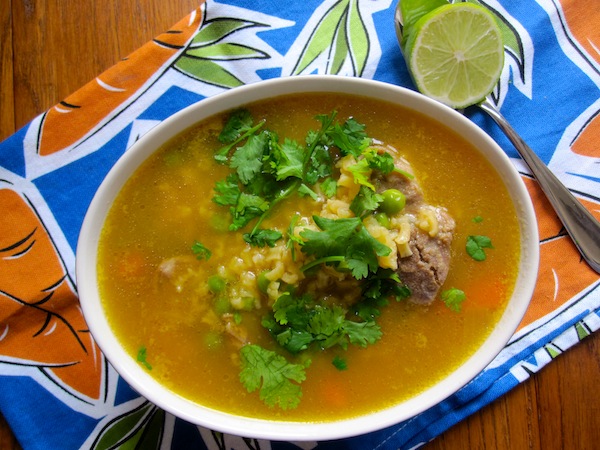 I've been making a lot of tasty homemade Colombian soups lately and I want to share one of those recipes with you today. It's important for me to show you the everyday Colombian recipes I grew up with and love. This is my mom's Rice and Pork Soup recipe…it's easy to make, inexpensive and it tastes great!
Buen provecho!
Ingredients
2 pounds pork neck bones or pork ribs
8 cups water
1 teaspoon ground cumin
1/2 cup aliños sauce
2 potatoes, peeled and diced
1/2 cup chopped fresh cilantro
1/2 cup carrots, diced
1/2 cup peas
1/2 cup uncooked rice
Salt and pepper
Directions
In a large pot, place all the ingredients, except the rice and cilantro. Bring to a boil and then reduce the heat to low and simmer for 1 hour.
Add the rice and continue simmering for about 25 minutes more or until the rice is tender.
Season with salt and pepper. Stir in the cilantro and serve with avocado on the side.
This was printed from MyColombianRecipes.com