These Rice Pudding Empanadas are a wonderful dessert. Perfect for entertaining or snack during the week.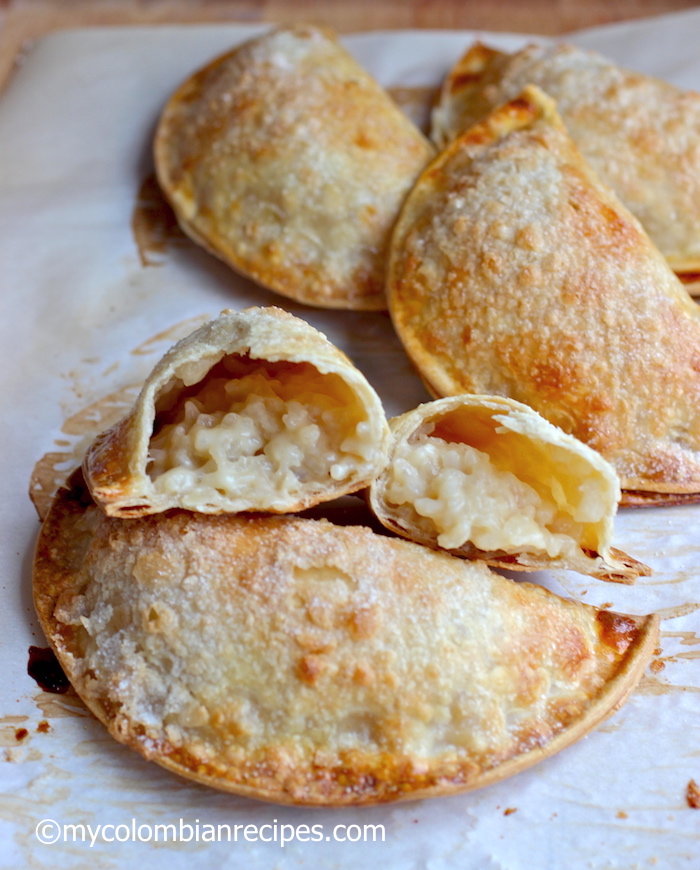 These Empanadas de Arroz con Leche (Rice Pudding Empanadas) are very popular in Colombia and my grandmother made them with her leftover rice pudding. Empanadas and Arroz con Leche! Two popular Latin dishes together in one dish! You have to admit, it doesn't get much better than that. The warm and flaky dough, the sweet and creamy rice pudding filling is a delight in the mouth.
I made a double batch with the hope to keep some in the freezer for later, but it didn't last!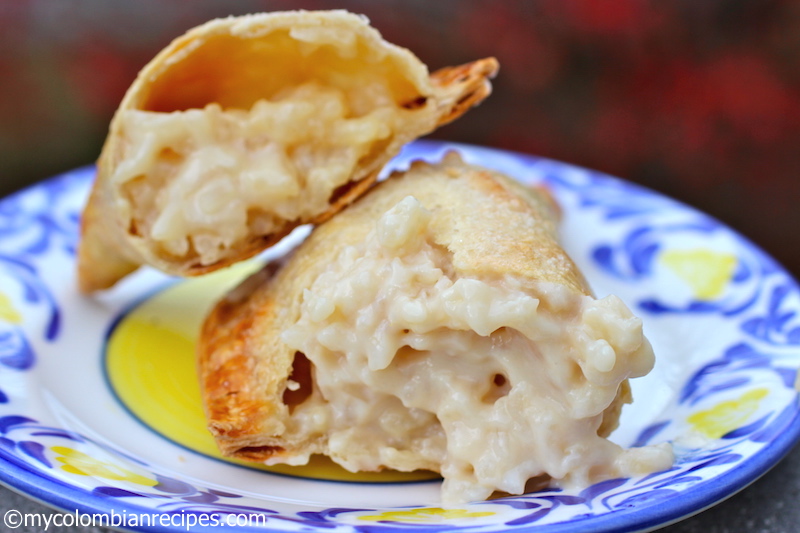 My Mamita was more of a "cooking grandmother" than a "baking grandmother", so many of my memories surrounding her food revolve around salty dishes, not so much desserts. She did have a list of very traditional Colombian sweets in her repertoire that she would make, but her focal point was always the main meal.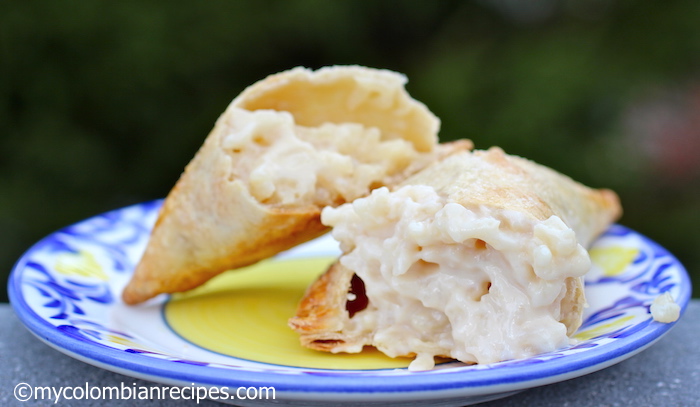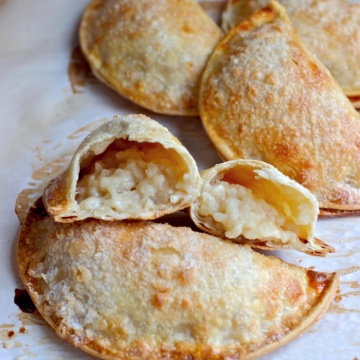 Rice Pudding Empanadas Recipe
Instructions
Place about 1 to 2 heaping tablespoons of arroz con leche (rice pudding) in the center of each dough circle.

Fold the empanada discs and seal the edges with a fork or your fingers. Brush the top of the empanadas with the rest of the beaten egg and sprinkle sugar on top. Chill the empanadas for about 20 minutes.

Pre-heat the oven to 400 F and bake for 12-15 minutes or until golden.
Nutrition
Calories:
30
kcal
Carbohydrates:
1
g
Protein:
0.1
g
Fat:
0.1
g
Saturated Fat:
0.01
g
Sodium:
5
mg
Potassium:
0.1
mg
Fiber:
0.03
g
Calcium:
0.02
mg
Iron:
0.04
mg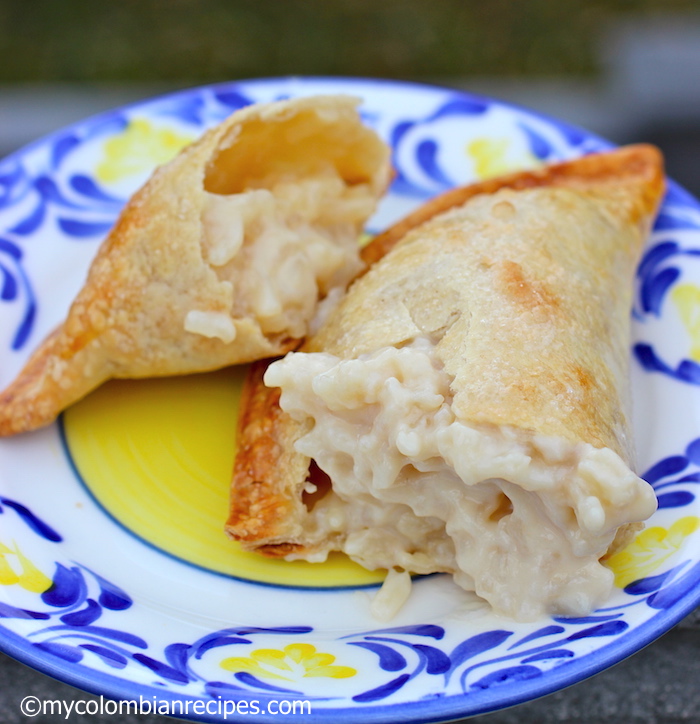 Mamita's Arroz con Leche was one of our favorite desserts and she made it for us once a week. Thankfully, I learned how to make it with her and wrote down her recipe before she died, which in itself is a gift from her every time I make it. Creamy, sweet and rich it instantly takes me right back to her warm and very inviting home.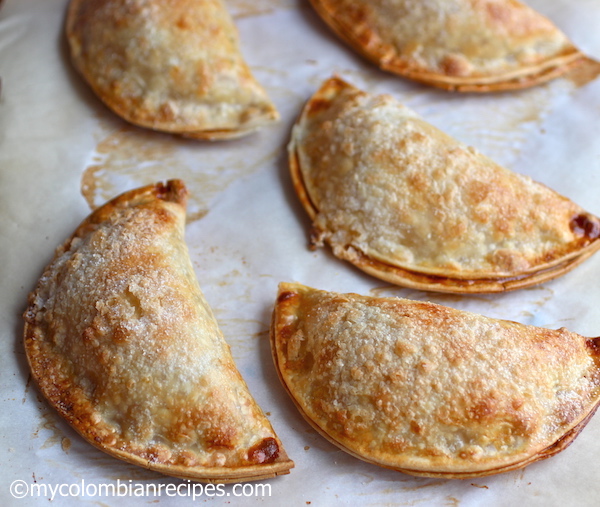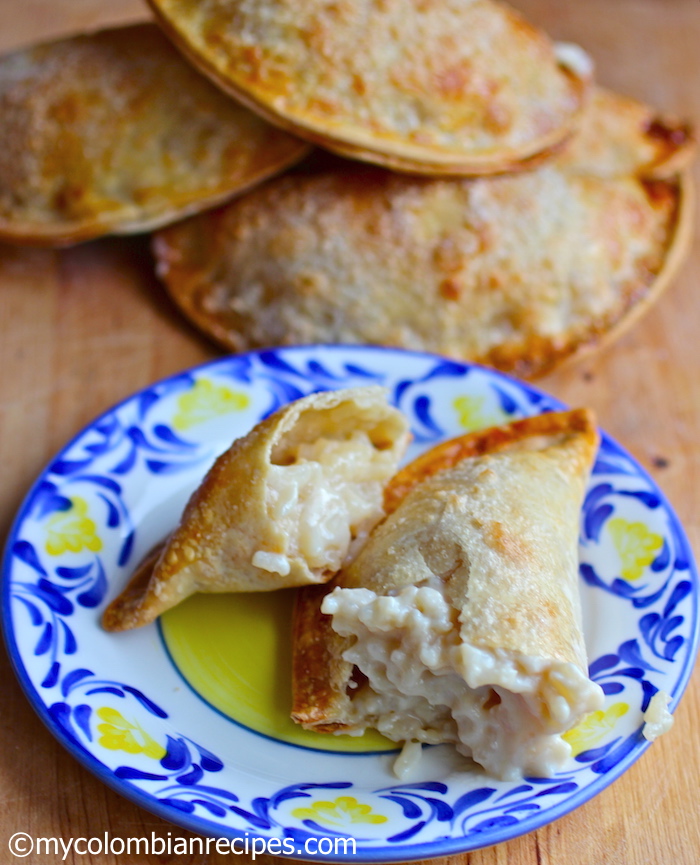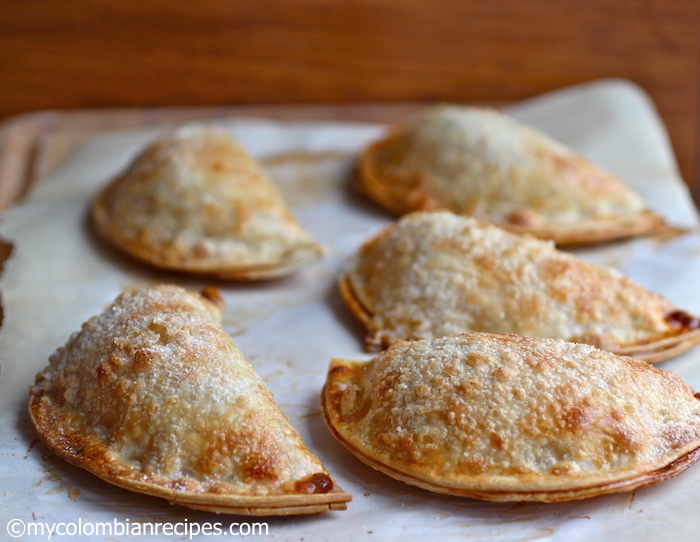 More Empanadas Recipes to Try
Ropa Vieja Empanadas with Avocado Sauce