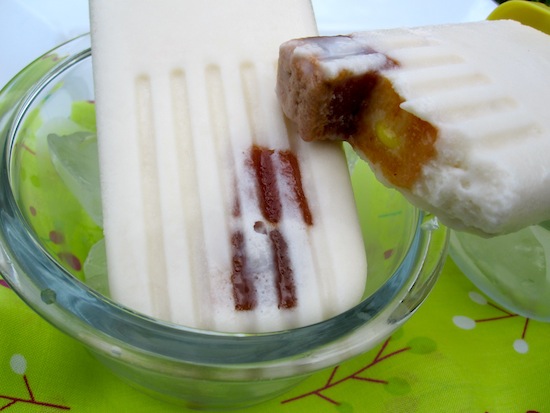 One of my favorites paletas or popsicles are Paletas de Coco con Bocadillo. I loved to eat them when I was growing up in Colombia. Now I love to make popsicles during the summer for my family. And to me, homemade popsicles are not only refreshing and easy to make, but they are absolutely delicious.
About 80% of my recipe development happens at night while lying in bed thinking about some of my favorite childhood foods. That is when these popsicles came to mind. Do you remember enjoying paletas or popsicles when you were a kid? I do. Enjoy!
Ingredients
(6 popsicles)
1 can (15 oz )coconut milk
1/2 cup heavy cream
1/2 cup milk
1 tablespoon cornstarch
1/2 teaspoon vanilla extract
1 (15 oz) can sweetened condensed milk
1/2 cup guava paste, diced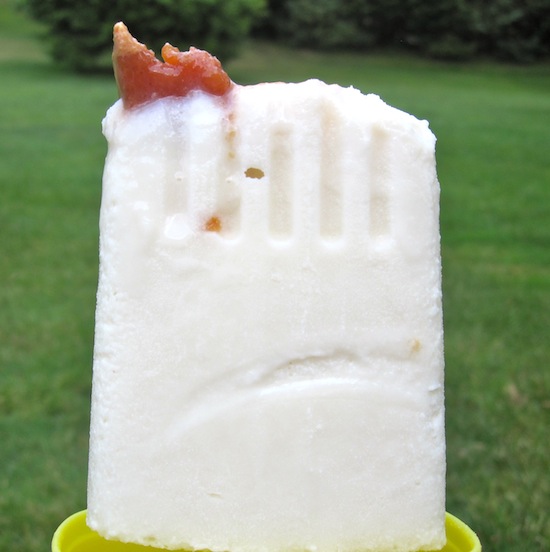 Directions
Place all the ingredient in a blender, except the guava paste, and blend until well combined.
lace a couple of guava paste pieces into popsicle molds or paper cups. Pour the coconut mixture into the molds.
If using cups, you'll need to insert wooden popsicle sticks. Freeze for about 4 hours, or until firm.
This was printed from MyColombianRecipes.com