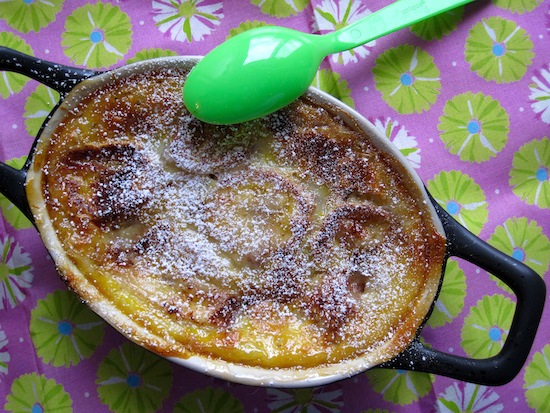 Clafoutis is a popular French dessert and this Banana Clafoutis is just one variation of this delicious custard. I also have another couple of Clafoutis recipes, here and here.
This dessert is so easy and simple to make and you can play with seasonal fruits. I usually have ripe bananas lying around, and I hate to waste them, so I love having a few good banana recipes from which to choose.
I made this banana clafoutis a couple of weeks ago and it was delicious and will be perfect for breakfast or dessert.
Buen provecho!
Ingredients
(4-6 servings)
1 tablespoon butter, at room temperature
1/4 cup sugar, plus more for the baking dish
2 eggs, at room temperature
4 bananas, sliced
1/2 teaspoon ground cinnamon
1 teaspoon vanilla extract
3/4 cup heavy cream
1/4 cup all purpose flour
Pinch salt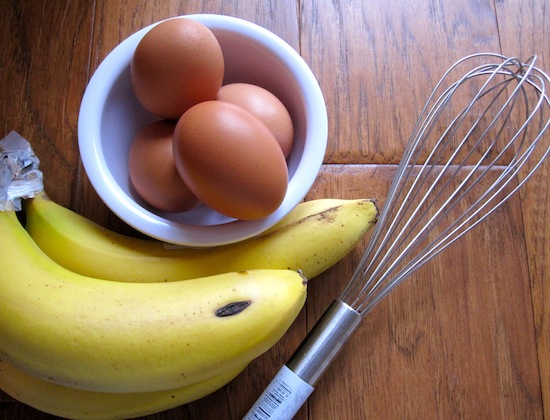 Directions
Make the batter: Sift the flour, sugar, and salt into a bowl. In a separate bowl, whisk the eggs and heavy cream until well blended. Add the egg mixture to the flour mixture and whisk until smooth.
Preheat the oven to 350 degrees F. Grease an oval oven-proof dish or individual dishes, with the butter. Sprinkle the bottom and sides with sugar.
Place the banana slices in the oven-proof dish and sprinkle with cinnamon powder. Pour the batter over the bananas and place in the oven.

Bake for 30 to 40 minutes or until the custard is firm. Remove from the oven and cool for 5 minutes before serving.
This was printed from MyColombianRecipes.com