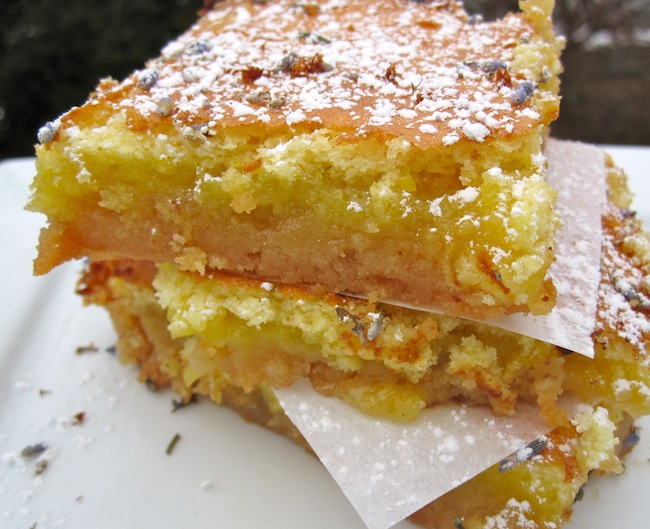 Earlier this week I shared with you Joy the Baker's Zucchini and Potato Pancakes, the third post in the series for the Joy the Baker Cookbook Spotlight event.
I chose to make one more recipe this week for the Cookbook Spotlight to share with you. I love tangy and tart desserts and I've been craving lemon bars for a while, so when I saw the recipe for Lavender Lemon Bars in Joy's cookbook, I knew this was the recipe!
This lemon bars version is so easy and delicious! The topping is soft, tangy, and sweet. The crust provides an excellent base for the topping, and is wonderfully crunchy and chewy. The lavender and lemon work together in perfect harmony. This was an absolutely fantastic dessert! We loved them so much that I will be making them again very soon. My husband said this was one of the best desserts he ever had!
Buen provecho!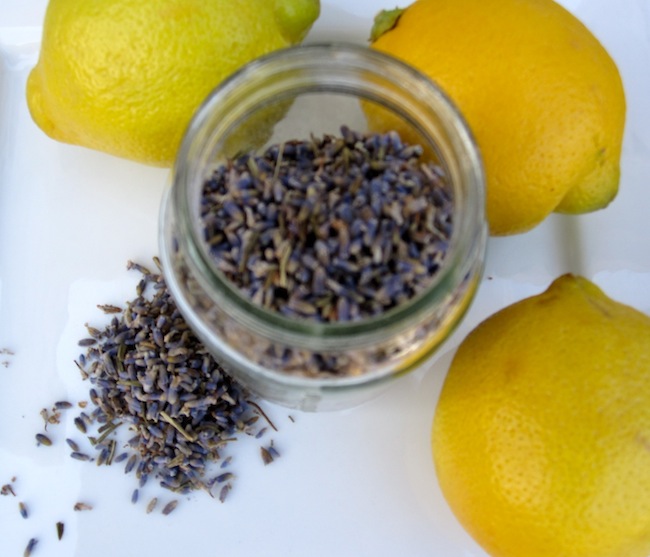 Joy Wilson' s Lavender Lemon Bars Recipe:
Makes one 9 by 13 inch pan
For the crust:
1 cup (2 sticks) unsalted butter, softened
3/4 cup granulated sugar
1/4 cup packed brown sugar
2 cups all purpose flour
Pinch of salt
1/2 teaspoon dried lavender
For the lemon filling:
4 large eggs
1 1/2 cups sugar
6 tablespoons all purpose flour
1/2 cup fresh lemon juice (from 2 – 3 lemons)
2 teaspoons lemon zest
Powdered sugar and dried lavender for topping
Directions:
Place a rack in the center of the oven and preheat to 350 degrees F. Butter a 9 by 12 inch pan and set aside.
To make the crust: In the bowl of a stand mixer fitted with a paddle attachment, beat together butter and sugars until pale and fluffy, 3 to 5 minutes. Stop the mixer, scrape down the bowl and add flour, salt, and lavender, Beat on low speed until dough just comes together. Stop the mixer, remove the bowl, and incorporate the rest of the ingredients with a spatula.
Dump the crust mixture into the prepared pan, and use your fingertips to press the dough into the bottom of the pan. Bake for 18 to 20 minutes, until slightly browned.
To make the filling: while the crust is baking, in a medium bowl, whisk together eggs and sugar until light and pale. Add flour, lemon juice, and lemon zest. Whisk until completely blended and incorporated.
Remove the baked crust from the oven and immediately pour the filling over the hot crust. Return to the oven and bake for 20 to 25 minutes, until browned around the edges and no longer jiggly in the center.
Cool completely in the pan. Cut into wedges and dust with sifted powdered sugar and dried lavender buds. To store lemon bars, place in an airtight container in layers, separated by was paper. Lavender lemon bars will last, in an airtight container, in the refrigerator, for up to 4 days.
*This post is part of the Joy the Baker Cookbook Spotlight and Cook-Off sponsored by Hyperion and hosted at girlichef*
This was printed from MyColombianRecipes.com