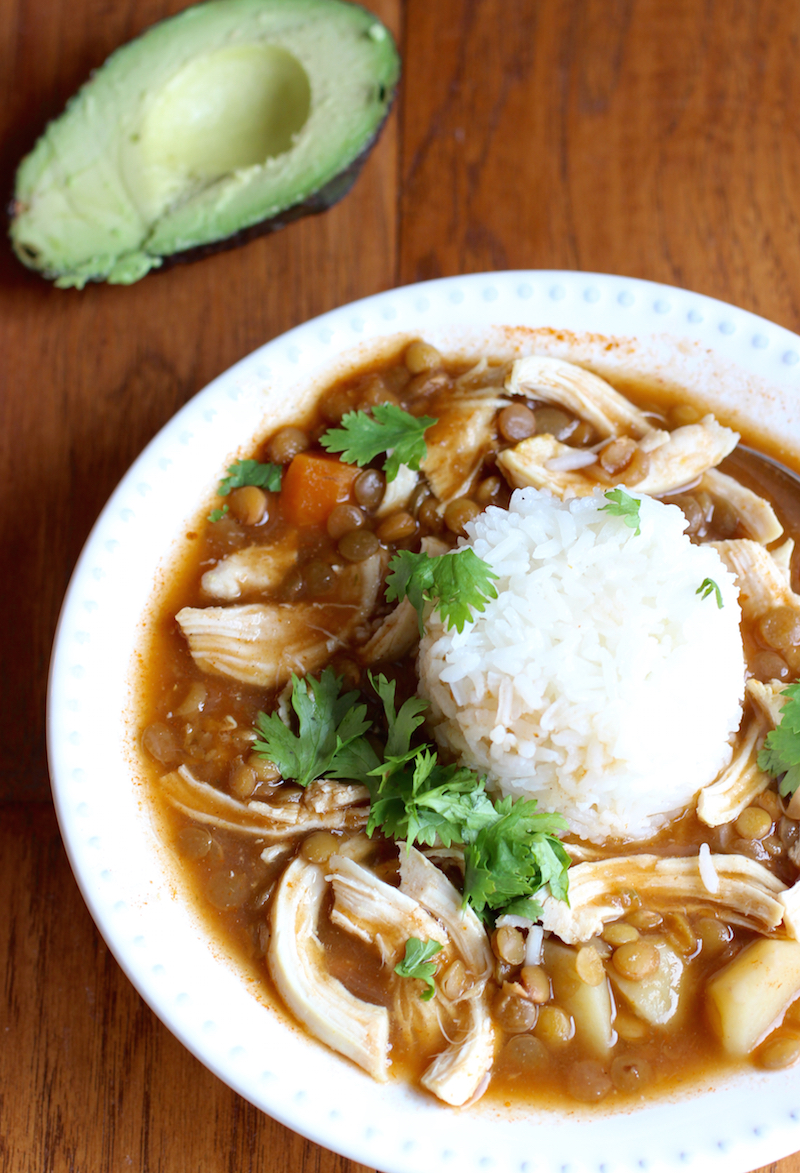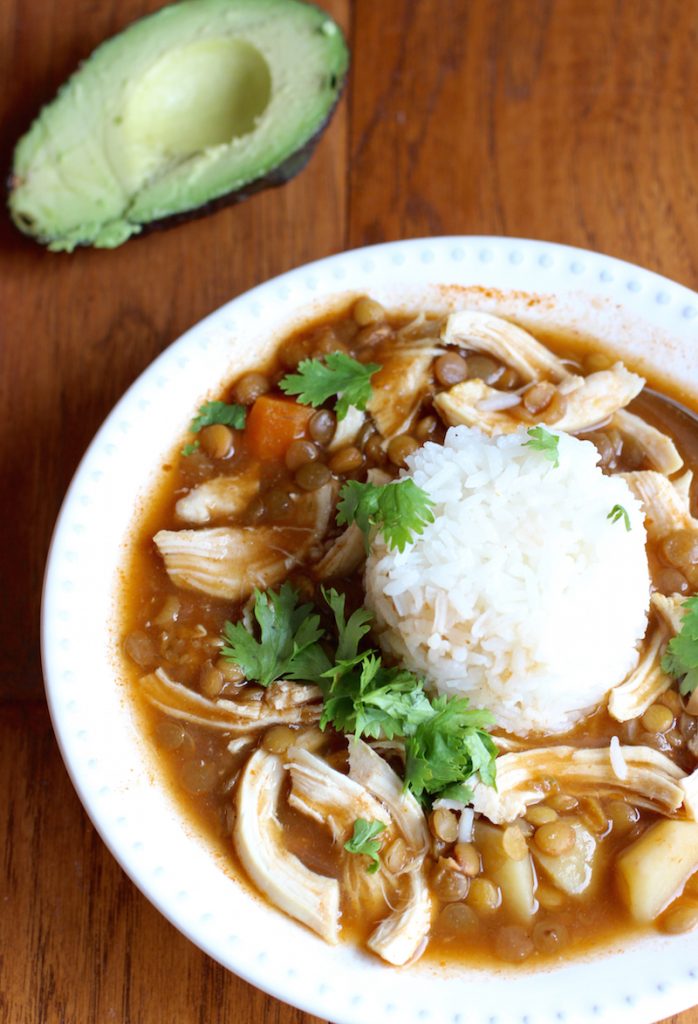 I can't believe that it's the end of May already! Summer is just around the corner, but if you are a regular reader you know that, as a good Colombian, I eat soups year round, regardless of the season. It doesn't matter if it's 100 degrees or zero outside, I love making and eating soups and can always find a soup that works with the weather.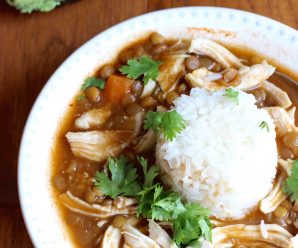 Lentil and Chicken Soup
Ingredients
1

cup

chopped onion

2

garlic clove

minced

3

chopped scallions

1 ¼

cup

dried lentils

Salt and pepper to taste

1

cup

potato

diced

¼

teaspoon

cumin powder

2

carrots

diced

2

tablespoons

tomato paste

8

cups

chicken stock

2

large boneless

skinless chicken breast, cut in half
Instructions
Place the onion, garlic and scallions in a blender with 1 cup of chicken broth, blend until everything is mixed.

Place in a pot and add the rest of the the chicken stock and lentils, then bring to a boil.

Reduce the heat to maintain and add the potato, cumin, carrots, tomato paste and chicken. Cover and continue cooking for about 45 minutes or until the lentils are soft. Remove the chicken breast and put them on a plate to cool. Shred the chicken and return it to the pot. Season with salt and pepper and serve with rice.
Lentil soup is one of my top, all-time favorite comfort foods, along with bandeja paisa, arepas and ajiaco, of course. It's something that I could easily eat enthusiastically every single day. I love lentils because they don't need to be pre-soaked, as dried beans do, they cook in less than 30 minutes and they're loaded with protein and fibre.
Last week I was craving lentil soup, but didn't have chorizo, beef or pork at home, so I decided to add shredded chicken to my lentil soup. I think adding the meat definitely makes it feel more like a meal rather than just a bowl of soup. This rustic Lentil and Chicken Soup is a perfect, satisfying, healthy dish, that I'd bet even your kids would love!
Buen provecho!