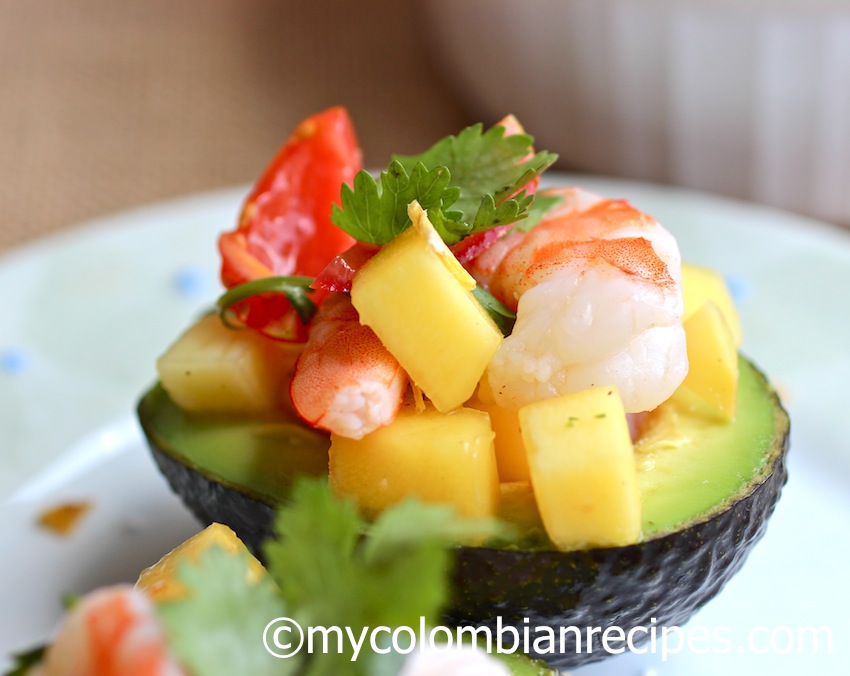 This month's Creative Cooking Crew challenge is "stuff it!"
Stuffed Avocado with Shrimp and Mango Salad
Ingredients
4

ripe avocados

Juice of 2 limes

½

pound

shrimp

cooked

2

ripe mangoes

peeled and diced

½

cup

grape tomatoes

quarter

1

teaspoon

white vinegar

2

tablespoons

olive oil

½

teaspoon

ground cumin

1

teaspoon

chopped habanero pepper

¼

cup

chopped fresh cilantro

Salt and pepper
Instructions
In a large bowl, combine all the ingredients, except the avocados.

Cut avocados in half, remove the seed

Drizzle lime juice over avocados, this helps keep them from darkening.

Use a spoon to stuff the avocados with the shrimp salad and serve immediately.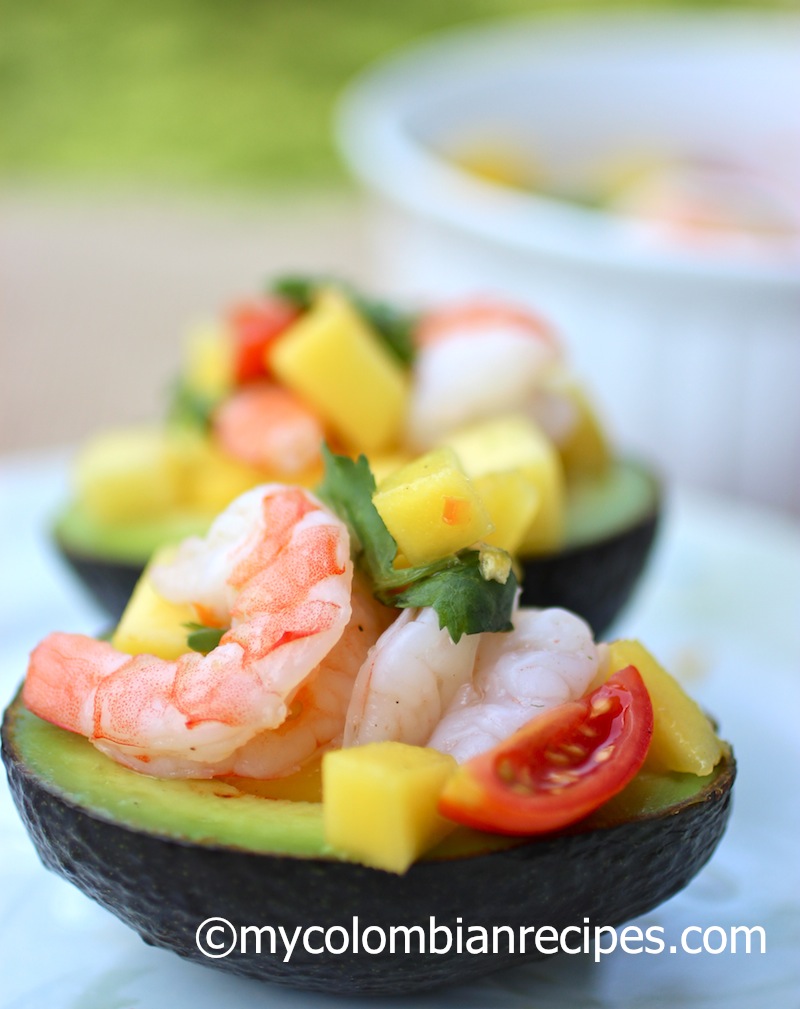 By now my readers know my love for avocados (aguacates), and I always have avocados at my house.
So when the Creative Cooking Crew challenge theme was revealed, I decided to stuffed one of my favorite ingredients with a fresh salad to enjoy during the summer months. I made a shrimp and mango salad with lime and cumin dressing, then I stuffed the salad into the avocados.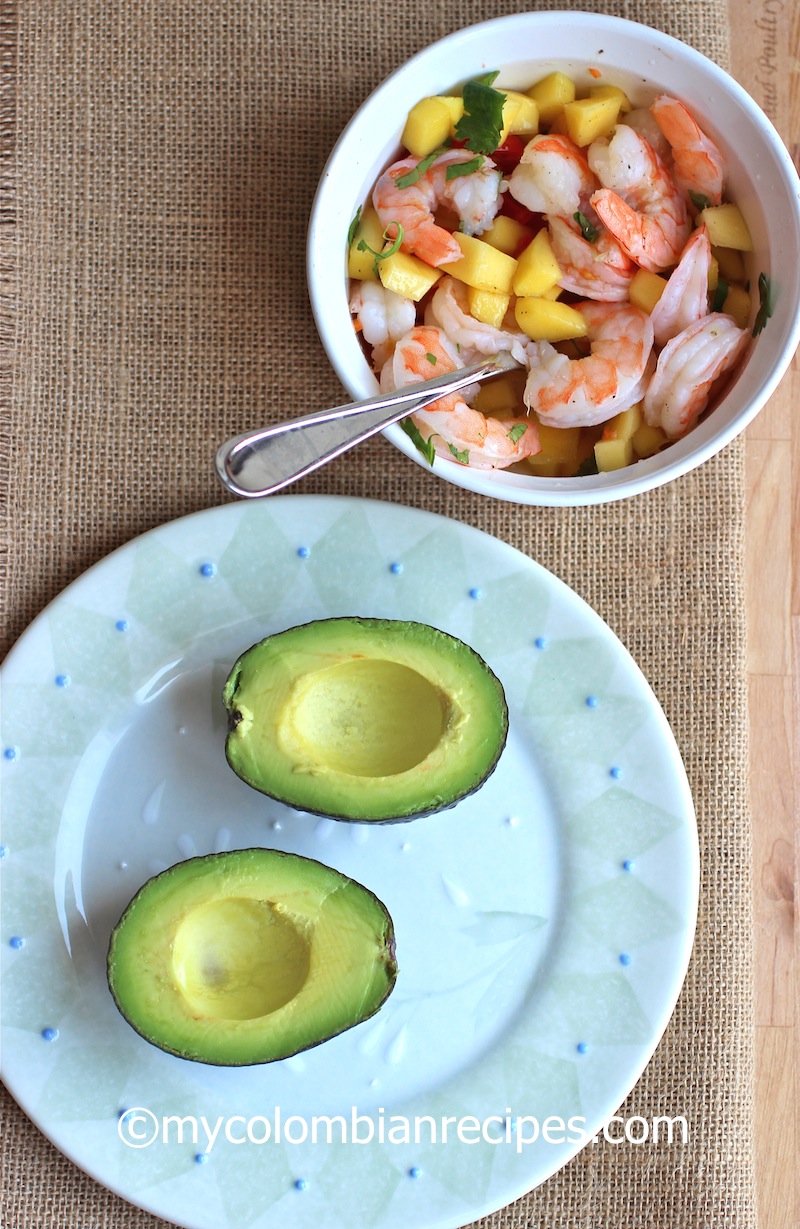 This Stuffed Avocado with Shrimp and Mango Salad has a wonderful combination of flavors. It will make a great addition to your next summer party or brunch, or just make it for lunch for your family. Even my kids loved this dish!