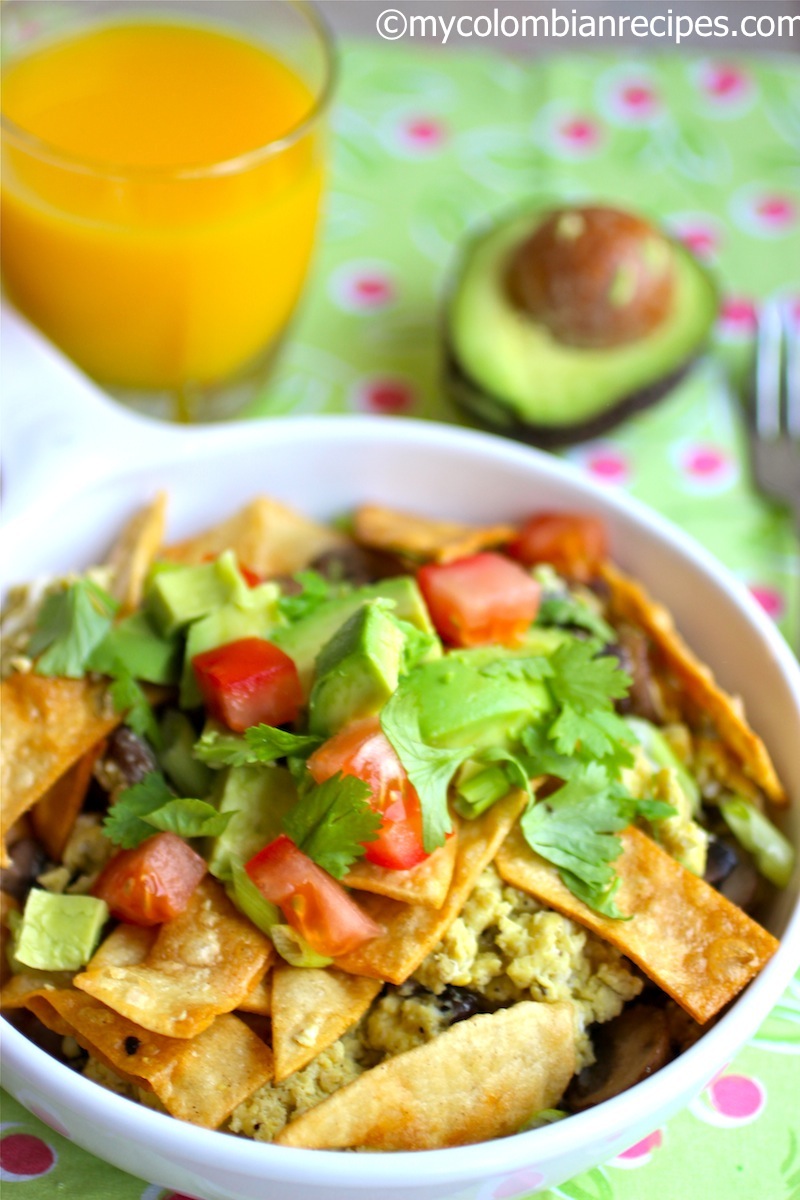 I am very happy to be part of this event hosted by Heather at Girlichef, the " New Southwest Cookbook Spotlight".
Meagan Micozzi is the woman behind the Scarletta Bakes blog and is now the author of the New Southwest cookbook as well. Her book, photos, stories and recipes are amazing! As is the case with every new cookbook I get, I sat down with my post-its and began marking all the recipes I'd like to make. When I was done I had run out of post-its... I marked almost every recipe in the book!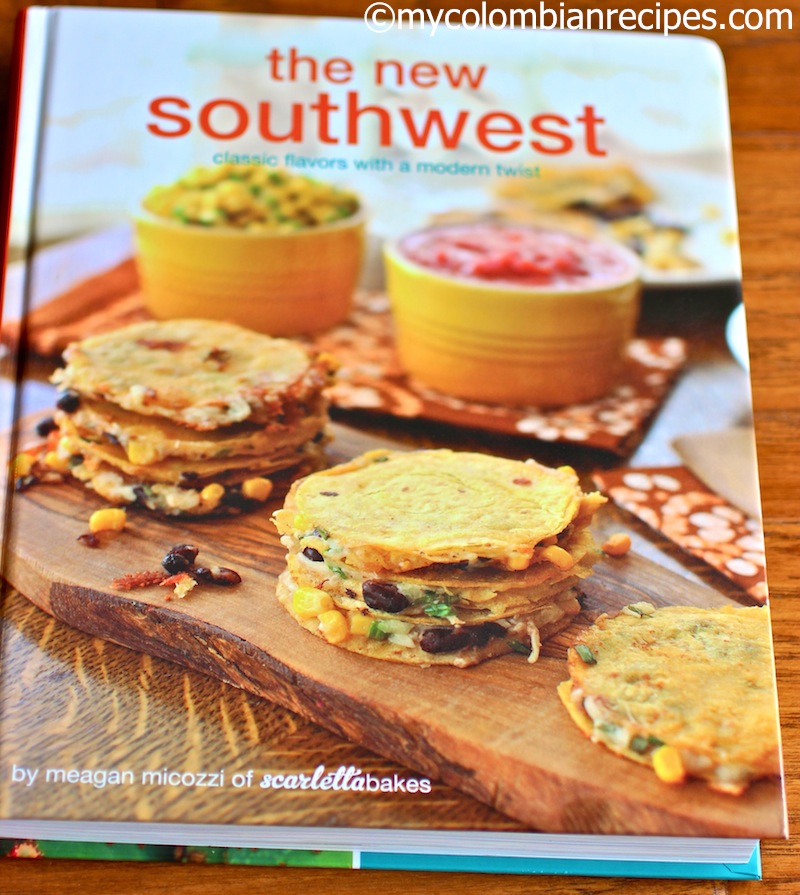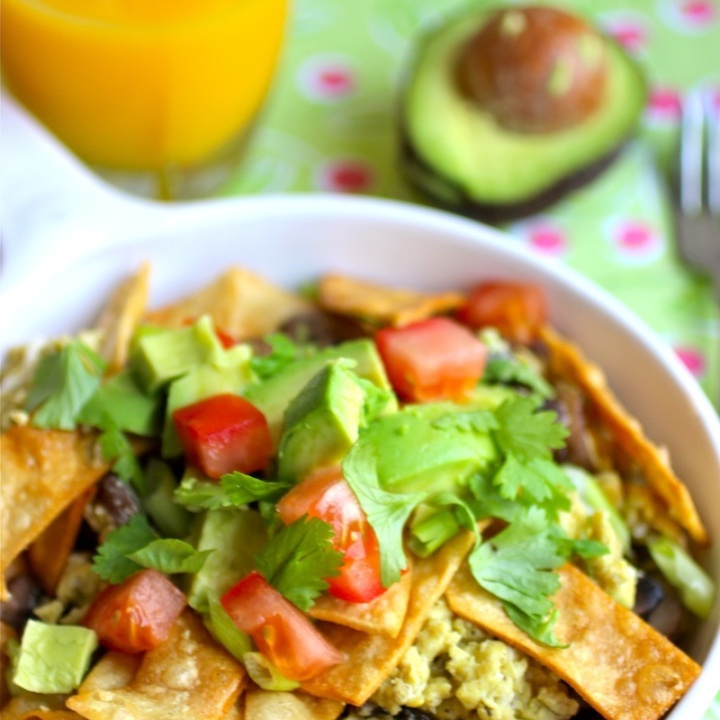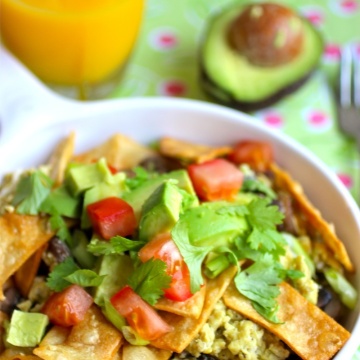 Mushroom & Leek Migas
Ingredients
4

(5-inch) corn tortillas

1 ¼

cups

vegetable oil, divided

10

large eggs

Salt to taste

Freshly ground black pepper to taste

¼

cup

heavy cream

8

oz

baby bella (crimini) mushrooms, brushed clean, sliced (approximately 2-½ cups)

1

leek, chopped

2

tablespoons

minced fresh garlic

1

cup

shredded Manchego cheese
Instructions
To prepare the corn strips, cut the tortillas in half and then slice them into thin strips (½-inch to ¾-inch wide).

Heat 1 cup of the vegetable oil in a large, heavy-bottomed saute pan over medium-high heat. Working in batches, fry the tortilla strips for 1 to 2 minutes, flipping the pieces as they fry and removing the crispy, browned strips to a paper towel-lined baking sheet to drain and cool.

Whisk the eggs and heavy cream together in a large bowl and season liberally with salt and pepper. Set aside.

Rinse out the pan used for the tortilla strips and warm the remaining ¼ cup oil over medium heat. Saute the mushroom slices for approximately 3 minutes or until tender and fragrant. Add the leek and saute for an additional 2 minutes.

Add the garlic and saute for 1 more minute. Pour in the egg mixture and cook, stirring constantly in a circular motion until eggs begin to solidify. Just as the eggs are beginning to solidify, stir in the fried tortilla strips. Continue cooking, stirring frequently, until eggs are light, fluffy, and cooked through.

Remove from the heat, top with the cheese, and serve immediately.
The first recipe that we prepared from this fabulous cookbook was "Mushroom & Leek Migas". This is not a traditional migas recipe, but this is an absolutely delicious version of migas.
Here in the United States, most people know migas as a Tex-Mex dish made with eggs, salsa, cheese and tortilla chips, but migas is also a dish popular in Spain and Latin America. The word migas literally means "crumbs" and it is usually made with leftover arepa, bread, or tortillas.
Buen provecho!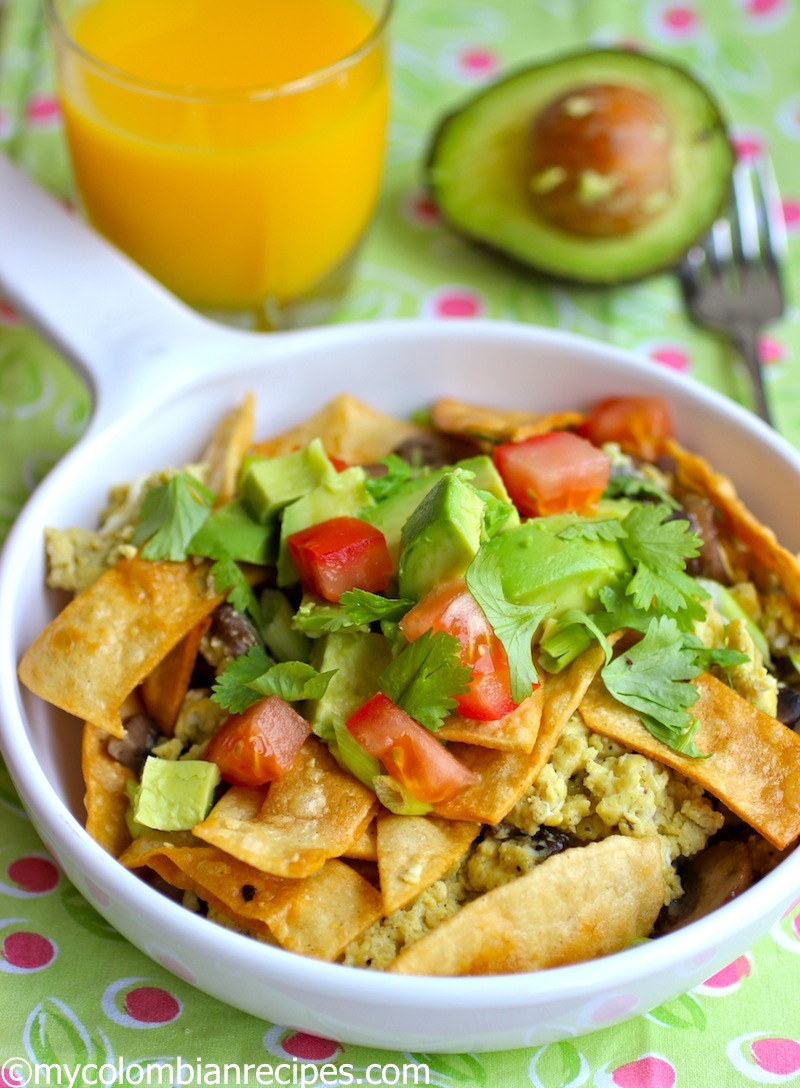 This post is part of The New Southwest Cookbook Spotlight sponsored by Hippocrene and hosted at girlichef.