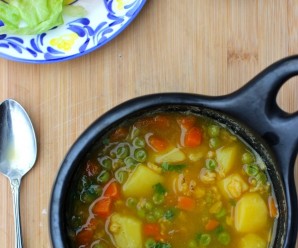 Sopa de Avena (Oatmeal Soup)
Ingredients
1

scallion

chopped

2

garlic cloves

½

cup

chopped onion

6

cups

beef

chicken or vegetable broth

¾

cup

quick oats

1

cup

diced carrots

1

cup

diced potatoes

½

cup

of peas

½

teaspoon

ground cumin

Salt and pepper to taste

Fresh cilantro
Instructions
Place the scallion, garlic and onion in the blender with ¼ cup of water.

Place all ingredients in a medium pot. Bring to a boil over high heat, stirring occasionally.

Reduce to medium-low heat and simmer for about 20 to 25 minutes or until the vegetables are tender. Add the cilantro and serve warm.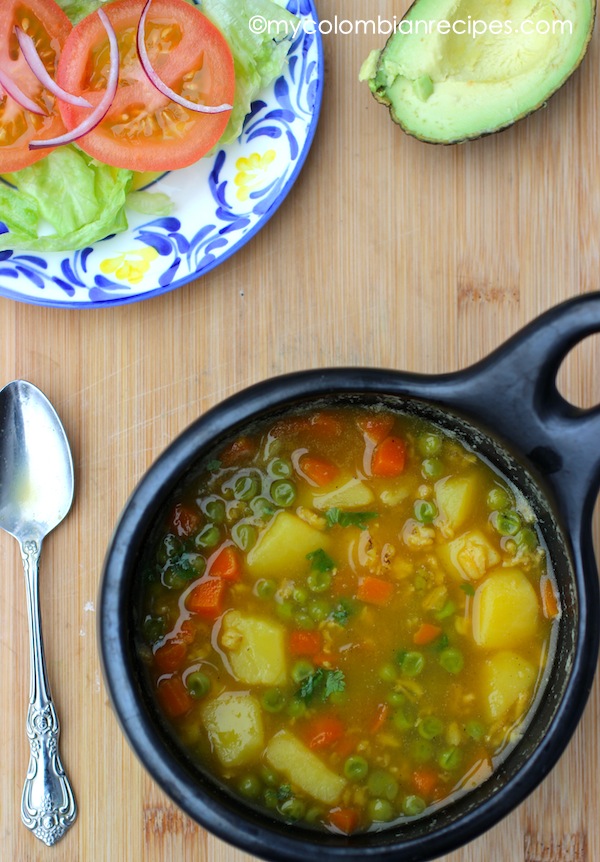 As a child I used to dread Sopa de Avena, but that changed when I moved to the United States and I started craving my grandmother's food! My grandmother didn't use written recipes, so I usually cook her dishes from my memories with her in the kitchen. I might also ask my mom, aunts or uncles for her recipes, but no one ever knows the exact ingredients or amounts that Mamita used. I have been making this oatmeal soup for about 10 years, trying to replicate Mamita's recipe, and I think I am finally getting close!
This Sopa de Avena is a very popular Colombian soup and it was one of Mamita's favorite soups, which she made often. She always used beef broth for her oatmeal soup, but you can use chicken broth or even vegetable broth for a vegetarian version.
This Colombian-Style Oatmeal Soup is perfect for a quick lunch or light dinner. Just don't forget to serve it with a green salad and avocado on the side.
Buen provecho!