Mote de Queso is a traditional dish from the Caribbean region of Colombia. It's a comforting soup made with ñame (white yam) and cheese.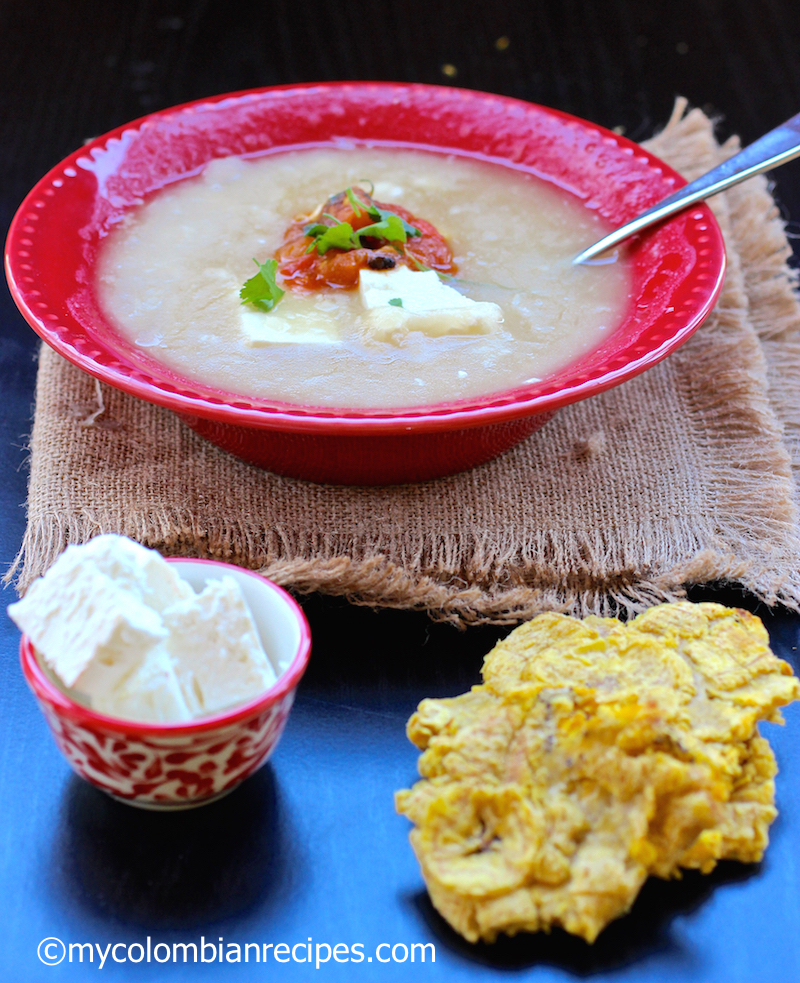 What is Mote de Queso?
It is a traditional Colombian soup from the Atlantic Coast of the country. This soup is made with ñame, cheese, scallions, onion, garlic, cumin, tomato and lime juice.
This is a very thick, creamy, and filling meatless soup. I like to serve it with patacones, avocado and ají.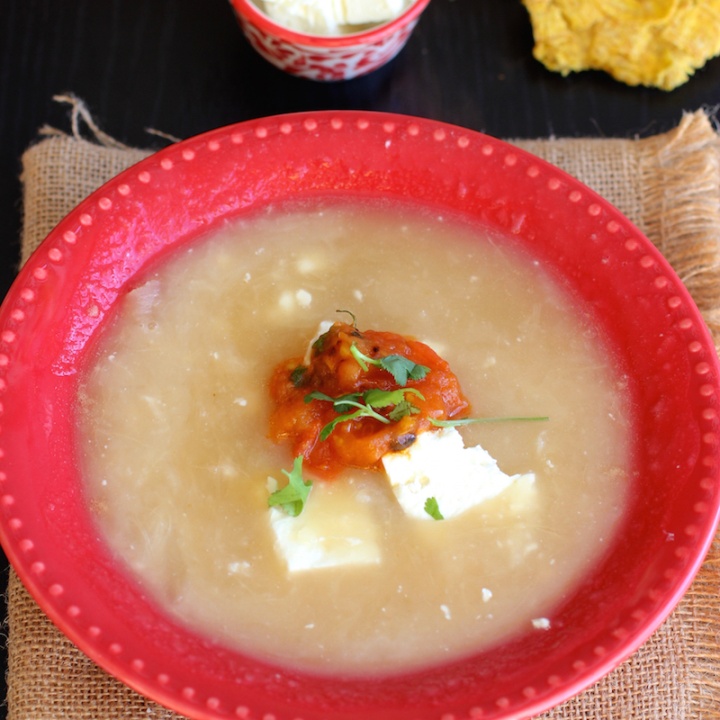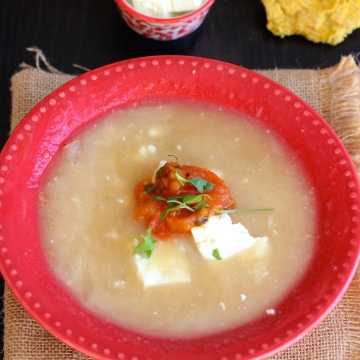 Mote de Queso Recipe
Ingredients
1

ñame

about 3 pounds peeled and cut into chunks

2

tablespoons

oil

4

scallions

chopped

½

cup

white onion

diced

1

cup

diced tomato

2

garlic cloves

minced

2

teaspoons

ground cumin

7

cups

of water

1

cup

crumbled cheese feta cheese

Fresh cilantro to garnish

Salt to taste

Juice of one lime
Instructions
Place the ñame and water in a medium pot. Cook over medium heat for about 45 minutes or until the ñame is soft and tender.

While the ñame is cooking, prepare the sofrito for the soup by heating the oil over medium heat in a skillet. Add the onions, scallions, tomato, garlic and cumin. Cook, stirring frequently, until the onions are tender, about 7 minutes. Set aside.

Turn the heat to low and add the sofrito and cheese to the cooked ñame. Let cook for about 10 more minutes. You can add more water if the soup is too thick. The consistency of the soup should be creamy with small tender chunks of ñame. Add salt to taste, mix well and remove from the heat.

Add lime juice and serve immediately.
Nutrition
Calories:
90
kcal
Carbohydrates:
6
g
Protein:
1
g
Fat:
7
g
Saturated Fat:
1
g
Polyunsaturated Fat:
2
g
Monounsaturated Fat:
5
g
Trans Fat:
0.03
g
Sodium:
31
mg
Potassium:
199
mg
Fiber:
1
g
Sugar:
3
g
Vitamin A:
203
IU
Vitamin C:
10
mg
Calcium:
56
mg
Iron:
1
mg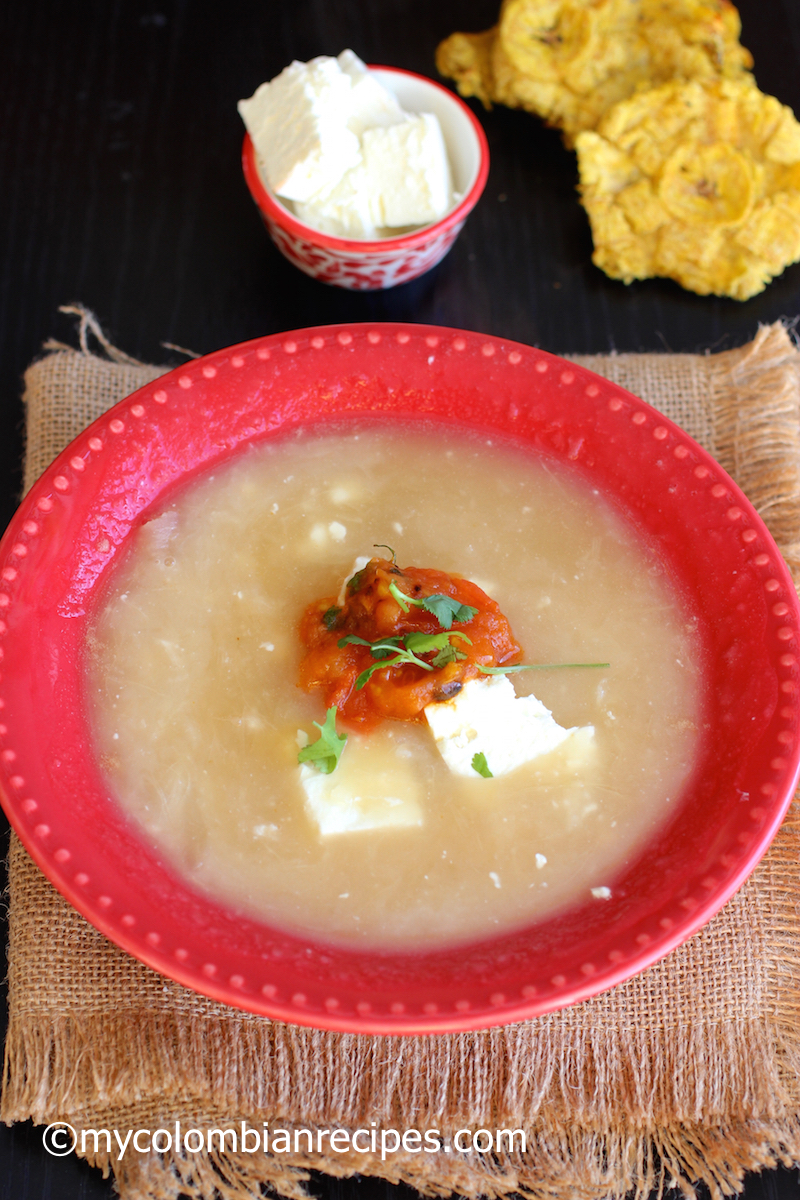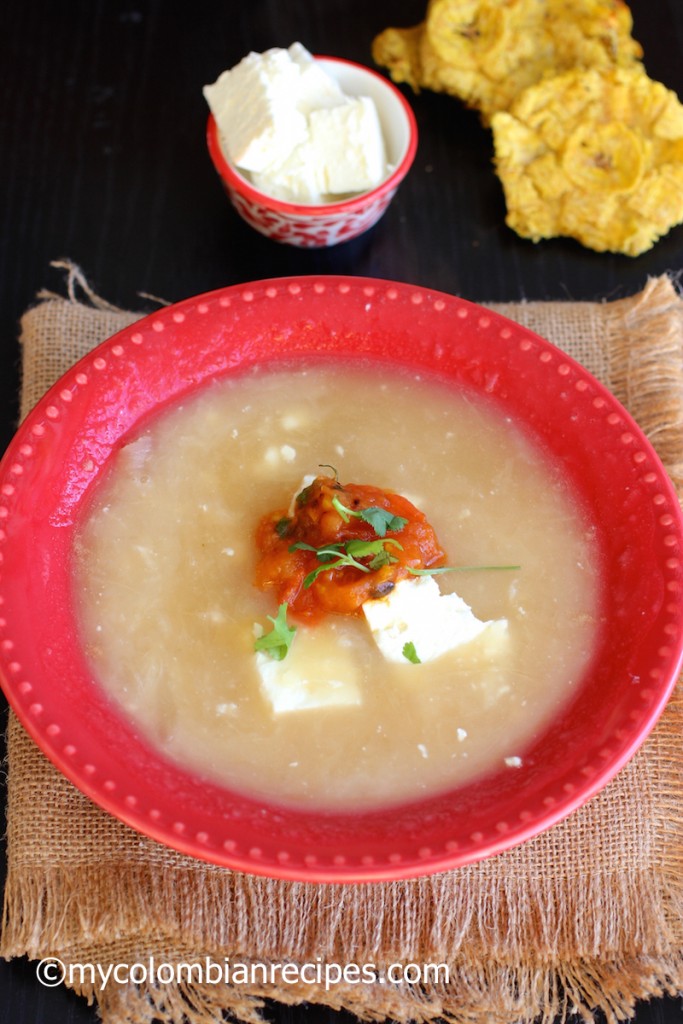 I am sure many of my readers from the Atlantic Coast in Colombia have been wondering why haven't I posted a Mote de Queso recipe yet. Good news, the wait is finally over, here is my recipe for this simple and popular soup!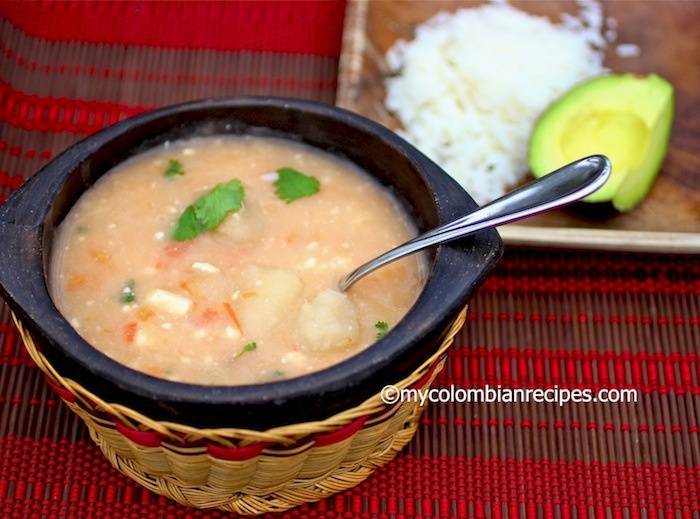 The reason I haven't made this soup before is that I could not find ñame here in the United States (ñame is a popular yam like vegetable used in Latin and Caribbean cuisine). But, a couple of weeks ago, while shopping at my local market, I spotted a basket full of ñames in the Latin aisle. I was so happy that I wanted to buy the whole basket, but that usually happens to me when I see a product from Colombia that I haven't been able to find in the United States.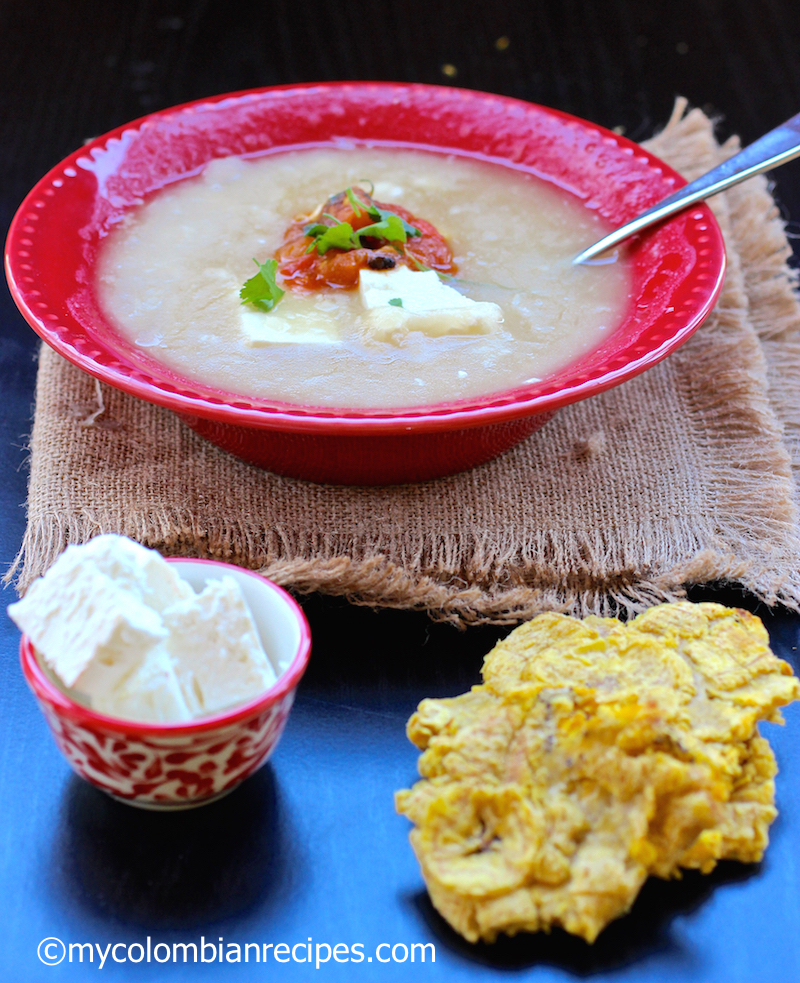 In Colombia a cheese called Queso Costeño, a salty and crumbly cheese, is used for this soup. This cheese is not available here in the United States, so I used feta cheese in my Mote de Queso because it is the closest in flavor and texture to Queso Costeño that I've found in the United States.
Buen provecho!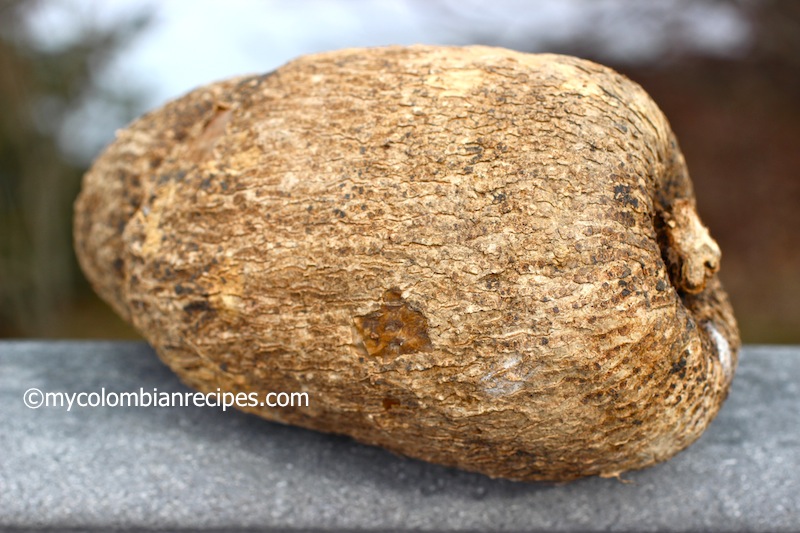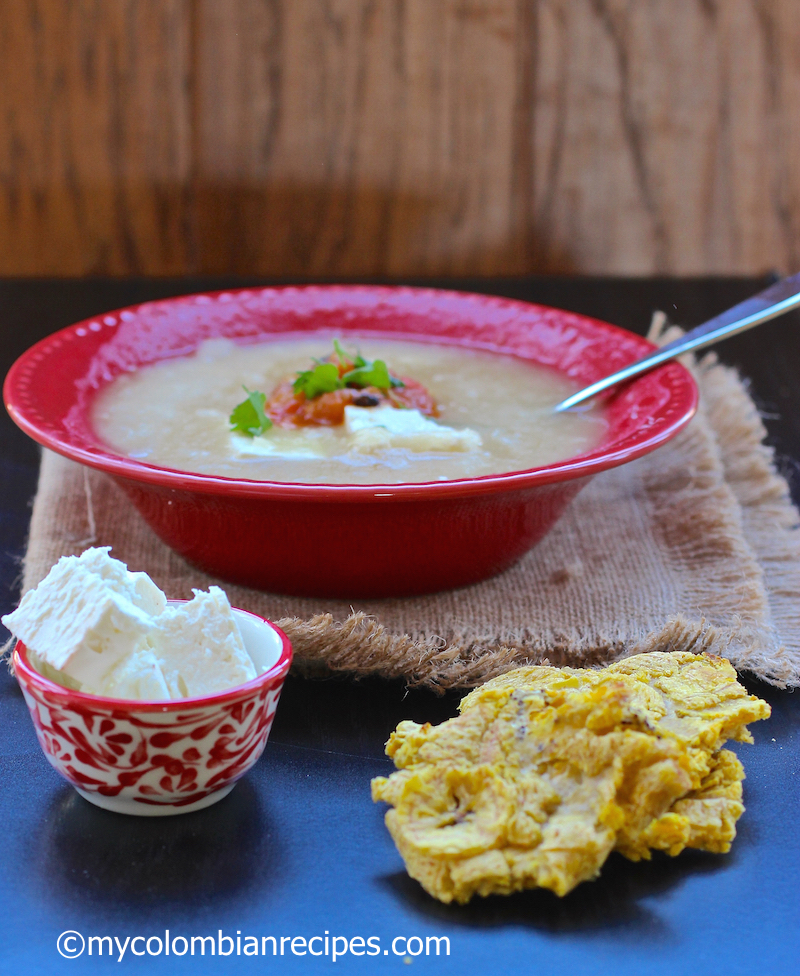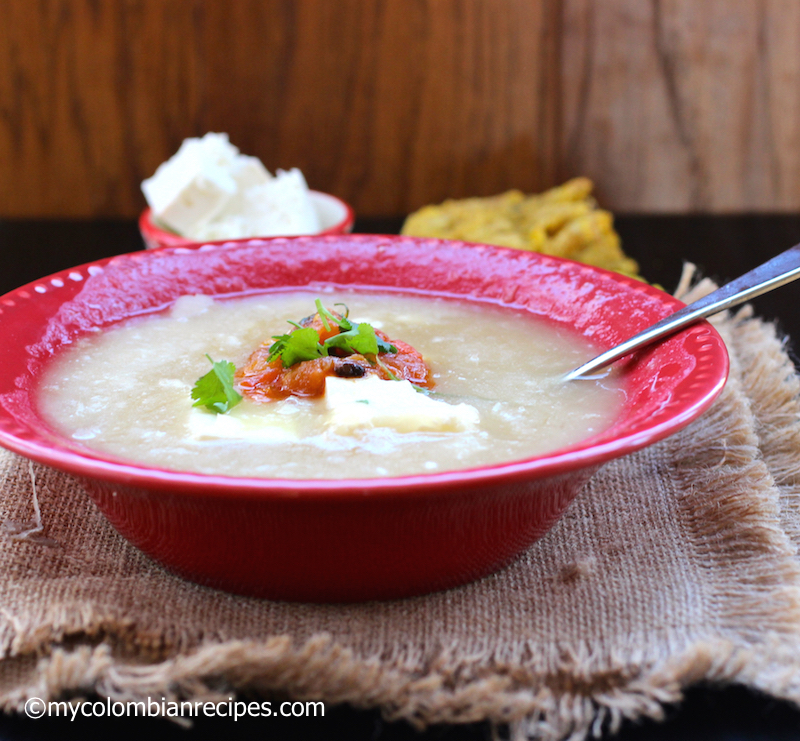 More Soup Recipes to Try
Sopa de Moneditas (Green Plantain Chips Soup)
Crema de Alcachofas (Artichokes Soup)