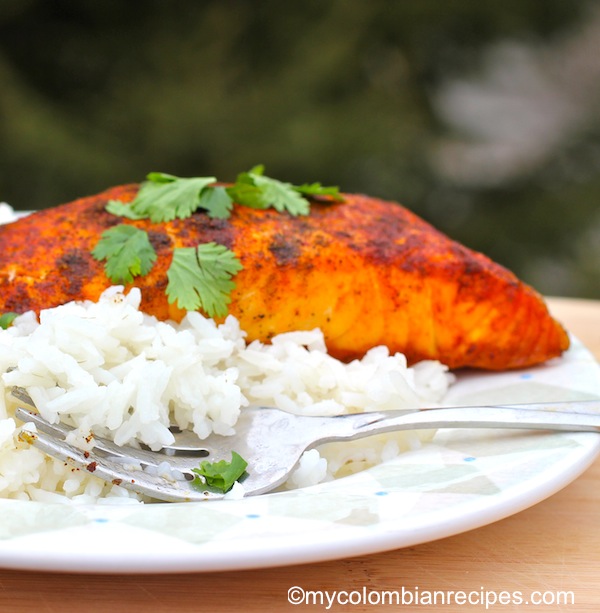 Cumin and achiote are very important spices in Colombian cuisine. Achiote is also known as annatto seed and is used to give a yellowish color to food. Some people use it instead of saffron as a food coloring. Achiote can be found in Latin supermarkets and in some American grocery stores. I love these two ingredients and use them in a variety of different dishes.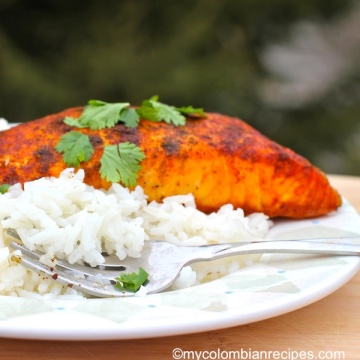 Baked Salmon with Cumin and Achiote
Ingredients
4

6-ounce portions skinless and boneless salmon fillets

1

teaspoon

ground achiote

1

teaspoon

ground cumin

½

teaspoon

garlic powder

½

teaspoon

onion powder

Salt and pepper to taste
Instructions
In a small bowl, combine the achiote, cumin, black pepper, salt, garlic and onion powder. Season each piece of fish with the rub.

Preheat the oven to 450 degrees F.

Place salmon, skin side down, on a nonstick baking sheet. Bake until salmon is cooked through, about 12 to 15 minutes.

This time I made a simple Salmon with Cumin and Achiote in the oven, which resulted in a delicious, fresh, and light dinner, perfect for a summer week night!
Buen provecho!