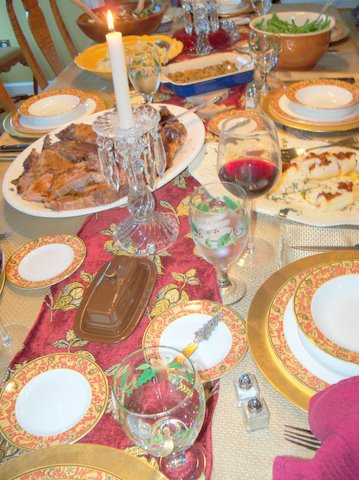 We spent the holidays with my husband's family at my sister-in-law's beautiful home in Virginia. They did an amazing job hosting! The house was decorated beautifully and her husband, Jim LaGrua, made a wonderful Christmas dinner. My kids had the best time with their cousins opening presents and playing all day long.
Now, back to the food! Jim really out did himself this year. He spent much of his time in the kitchen during our stay preparing many wonderful dishes, most of which were vegetarian so my husband could enjoy them as well, and enjoy them he did! He couldn't get enough of Jim's incredible dishes, to the tune of a few pounds in as many days!
I hope you all had a great time with your families and friends on Christmas and best wishes for a wonderful start to the New Year.
Have you made any resolutions for the new year yet? Would love to hear them...