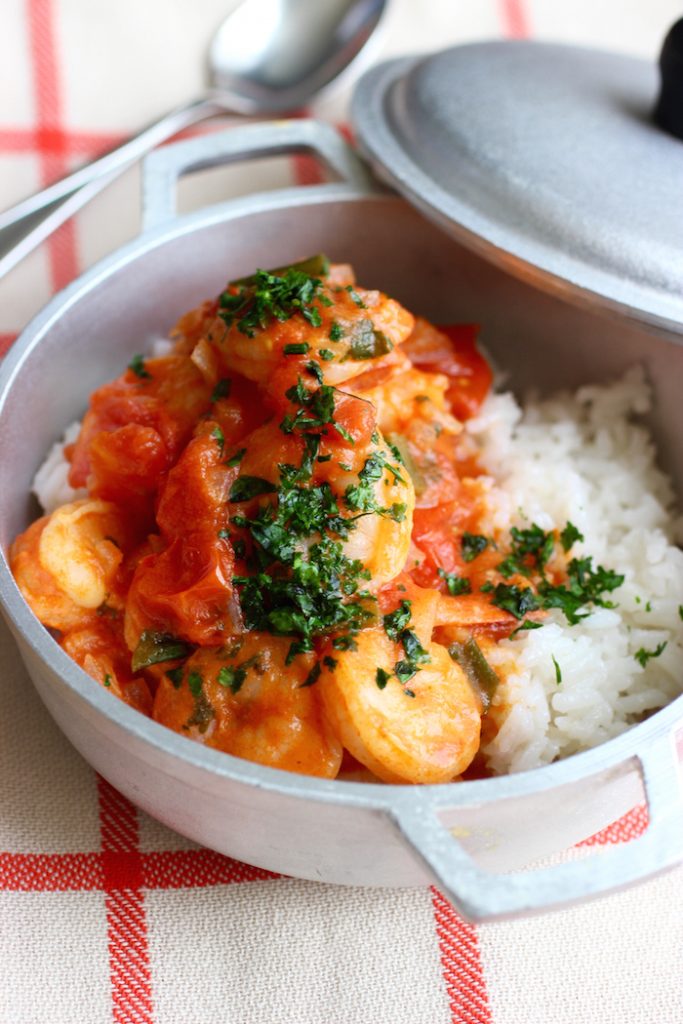 I realized recently that I don't have a recipe on My Colombian Recipes for this Shrimp in Criolla Tomato Sauce, which was one of my favorites growing up. It is without a doubt one of my favorite meals to make on weeknights, because it is easy to prepare, and is packed with wonderfully comforting flavors.
If you're serving this Guisado de Camarones with rice, which I highly recommend, be sure to start the rice before you cook the dish so they'll be done at about the same time. Hope you enjoy this Shrimp in Criolla Tomato Sauce as much as I do!
Cook's Note: If you don't have shrimp stock for this recipe, simmer the shrimp shells in water with 1 onion and 2 peeled carrots for about 30 minutes.
Buen provecho!
Ingredients:
(4 servings)
3 tablespoons butter
1 medium onion, finely chopped
1/2 small green bell pepper, diced
4 cloves garlic, minced
1 1/2 cups shrimp stock
2 cups crushed tomatoes
1 teaspoon cumin powder
1 pound shrimp shelled and deveined
Salt and pepper to taste
1 tablespoon lime juice
1/4 cup fresh parsley, chopped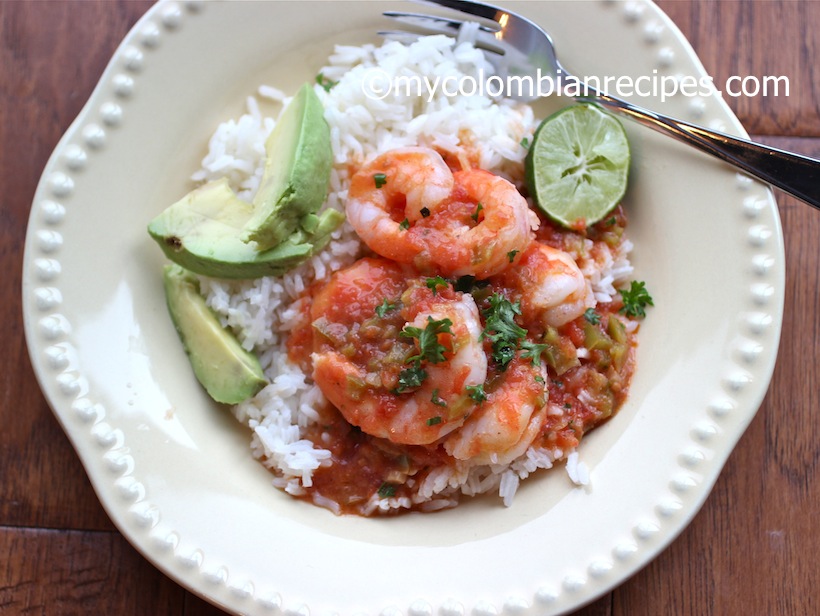 Directions
Melt the butter in a large sauce pan over medium heat. Add the onions and peppers, and cook until tender, about 7-8 minutes.

Add the garlic and cook for one minute more. Whisk in the stock, add the tomatoes and cumin powder, and simmer for 20 minutes.

Add the shrimp and cook for about 5 minutes. Season with salt and pepper to your taste.

Add the lime juice and parsley. Serve over cooked white rice.
This was printed from MyColombianRecipes.com