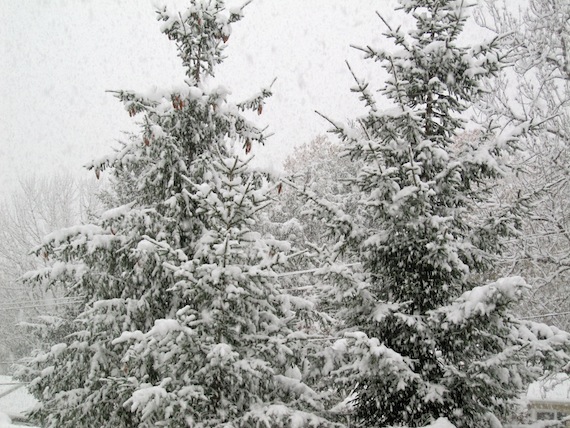 Life in New England has been crazy this week, with a record breaking October snowfall. This was a big one...thirteen inches at our house! Between the snow and the cold temperatures, it felt like the middle of winter here.
Because of the leaves still on the trees and the subsequent weight from the snow, there was an incredible amount of broken limbs, many of which landed on power lines. Over 3 million without power and many of those without heat and water. We lost power for a couple of days, and we were among the luckiest. Many people are still without power four days after the storm with so much more clean-up still ahead. There are an unbelievable amount of trees still down! Shelters are open in the area and schools are still closed. My husband has never seen anything like this and he has lived here his entire life.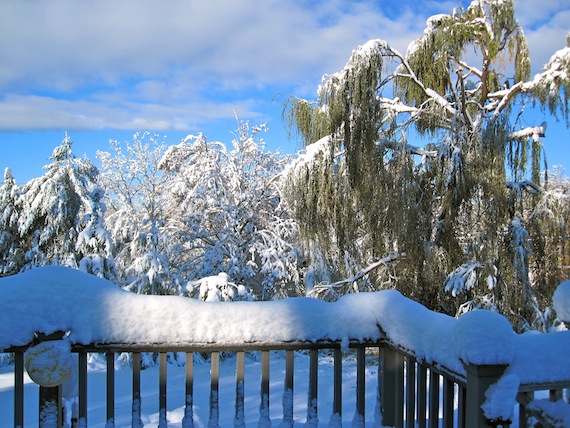 We just got our internet back today, which is why I haven't been around. So, it looks like we're almost back to normal at our house.
I hope everyone had a fun and safe Halloween and best wishes to all those still enduring the effects of the storm.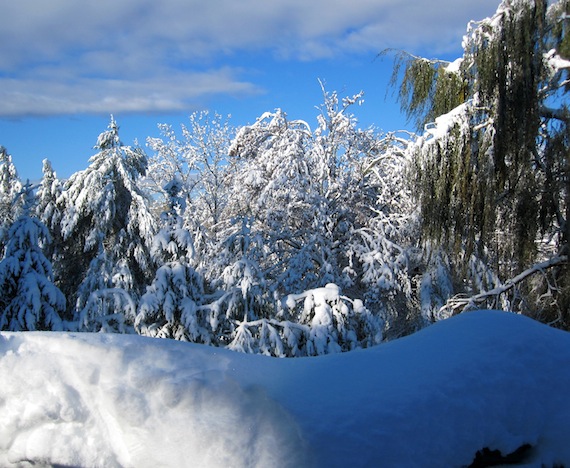 My son's snowman