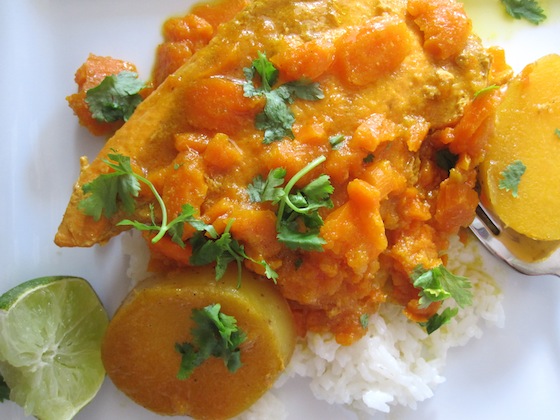 Now that I am so far away from home and my family, dishes like this Pollo Sudado con Zanahoria take me back to Colombia.
If you are looking for something simple and tasty to make for a weekday dinner for your family, my mom's Chicken with Carrot Sauce is the perfect dish. I like serving it with plain white rice, lime wedges and avocado salad on the side.
Buen provecho!
Ingredients
4 servings
2 large skinless, boneless chicken breasts
3 garlic cloves, minced
1 tablespoon cumin
Salt and pepper
1 cup chopped onions
1 tablespoon olive oil
2 tablespoons butter
6 large carrots, peeled, and thinly sliced
Juice of half lime
2 cups chicken broth
1/3 cup chopped fresh cilantro
4 medium potatoes, sliced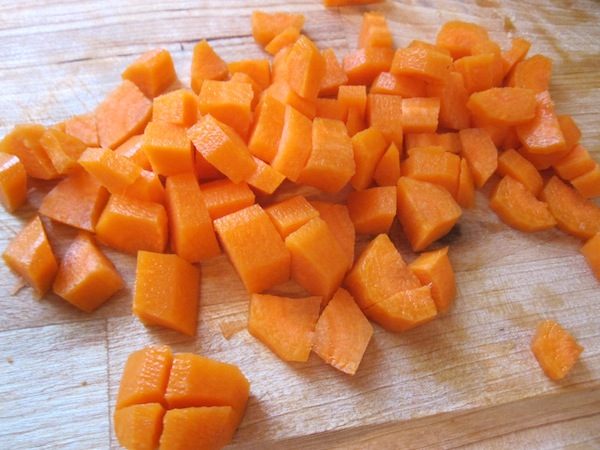 Directions
Slice each chicken breast in half, horizontally, making 2 thin cutlets. Sprinkle lightly with water, place between two sheets of plastic wrap and pound until 1/4 inch thick.
Place the chicken cutlets in a zip lock plastic bag. Add the cumin, garlic, onions, salt and pepper.
Refrigerate for 3 hours or overnight. Be sure the cutlets are evenly covered.
In a large sauce pan, heat the oil and butter over medium heat. Place the chicken into the skillet and cook for 2 minutes per side.
Add the carrots, potatoes and broth. Reduce the heat to low, cover and cook for about 15 minutes. Add more water if necessary.
Uncover the sauce pan and using a fork, mash the carrots. Cover and cook 5 minutes more. Add lime juice and fresh cilantro. Serve over white rice.
This was printed from MyColombianRecipes.com