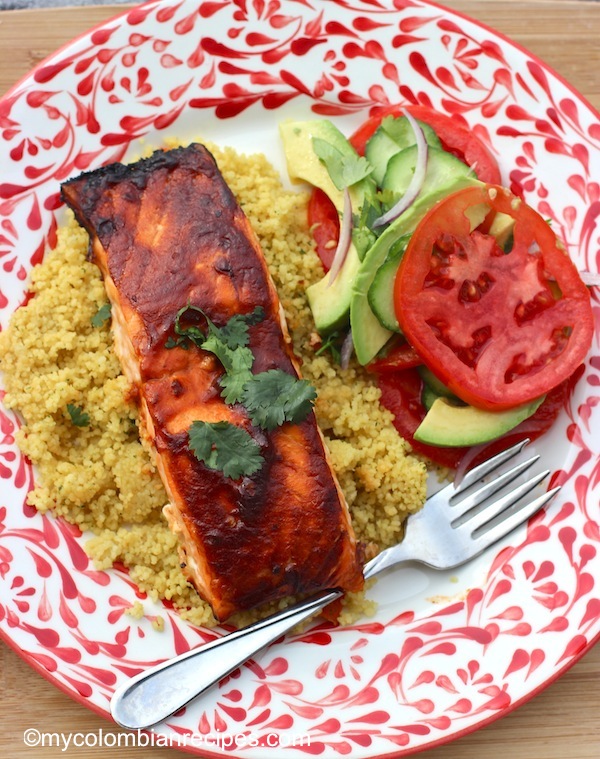 Pin
Salmon is one of the easiest foods to prepare in the kitchen. It can be prepared many different ways using the same basic method, but using a variety of different ingredients and flavors. I broiled this salmon with a spicy and sweet chipotle sauce.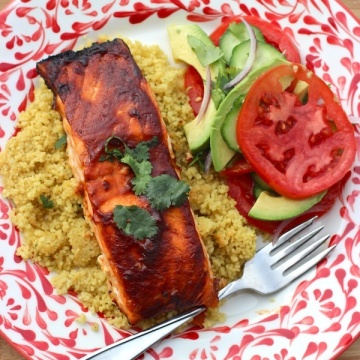 Spicy Chipotle Salmon
Ingredients
1

small chipotle in adobo

seeds remove

2

tablespoons

honey

4

tablespoons

orange juice

2

garlic cloves

crushed

Salt and pepper to your taste

4

salmon fillets

about 1 ½ lb. total, skin removed
Instructions
Place the chipotle pepper, honey, orange juice, garlic clove, salt and pepper in the blender. Blend until well combined.

Place the salmon fillets on a large dish in a single layer. Add the sauce to the salmon and turn to coat. Let stand at room temperature for about 7 to10 minutes.

Preheat the broiler. Place the fillets on a foil-lined rimmed baking sheet. Broil until the fillets are caramelized, about 3 to 4 minutes.

Carefully turn the fillets and continue broiling until the salmon is cooked through, about 3 to 4 minutes more. Serve warm.
Sometimes the best recipes are the simplest, and this is one of those dishes. You probably have most all of these ingredients in your fridge right now, so if you want, feel free to whip this one up tonight. It only takes a few minutes!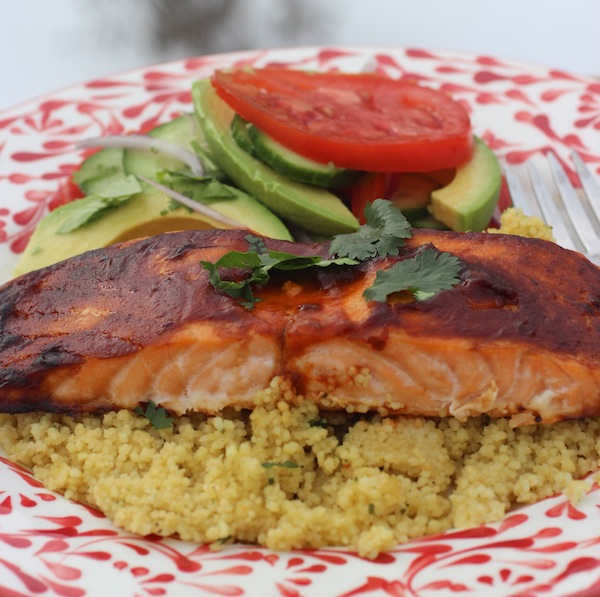 Pin
This gorgeous Spicy Chipotle Salmon is full of flavor and pretty enough to serve to guests, but also makes a wonderful weeknight dinner. This is about as perfect a simple meal as I could imagine. Cooking it in the oven it is by far the easiest method imaginable. So if you are looking for a new way to make salmon that is healthy and easy, try this recipe. I loved the simple yet extremely bold flavors of the dish. The chipotle works wonderfully, infusing the salmon with its spicy and smoky aroma. Served on top of couscous or rice with a simple tomato salad on the side and a glass of wine, it is the perfect meal.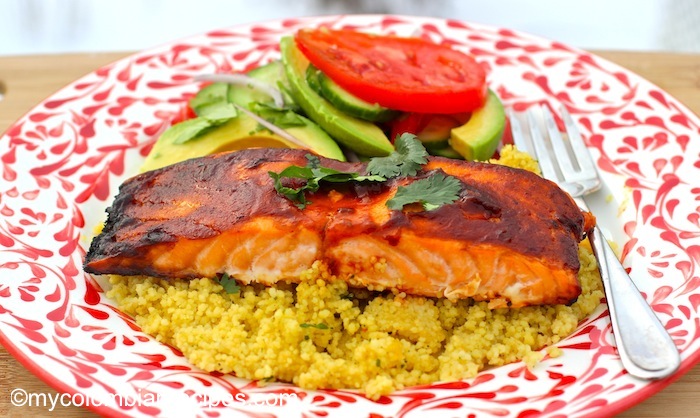 Pin
If you are not familiar with chipotle peppers, they are smoked dried jalapeño peppers. I used canned chipotles in adobo for this recipe. You can find the canned chipotles in adobo at most grocery stores.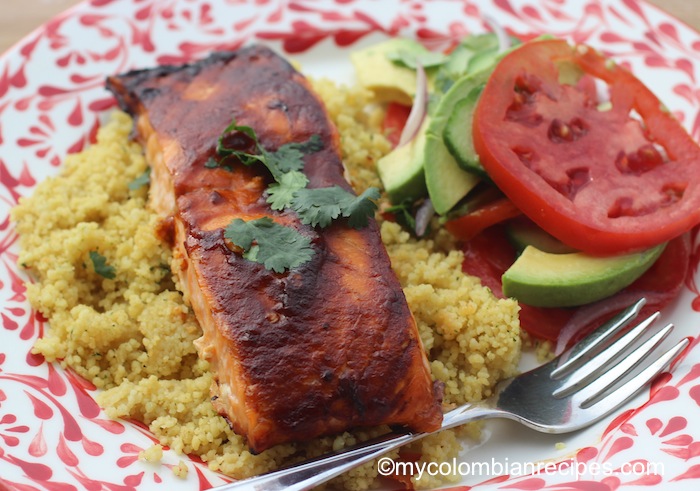 Pin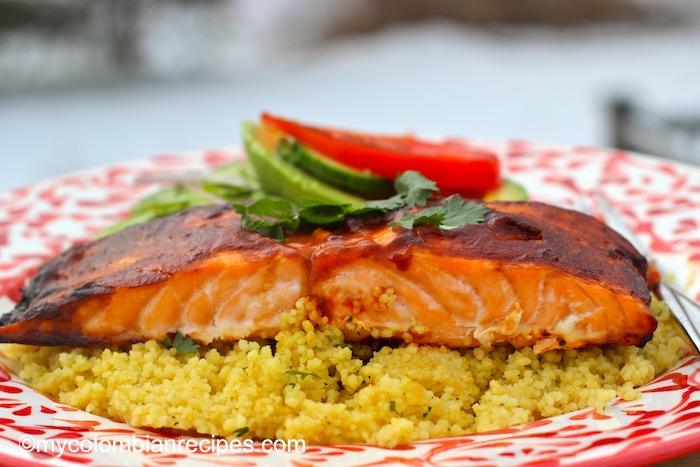 Pin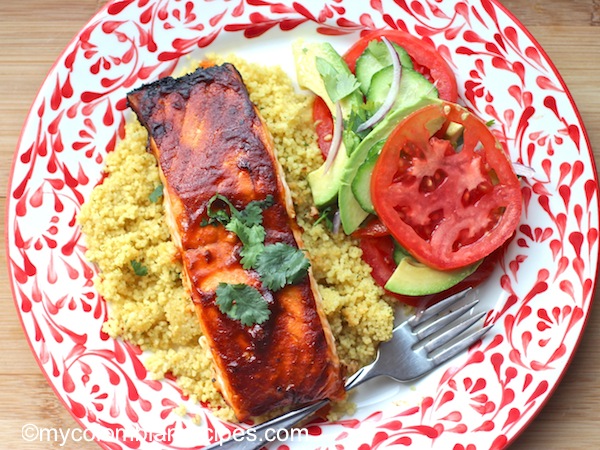 Pin