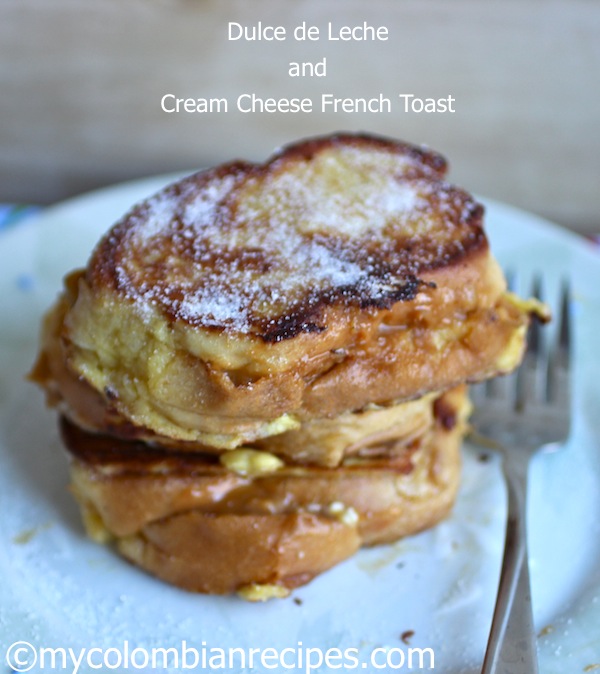 I admit, I have a little bit of an obsession with dulce de leche or Arequipe! A couple of weeks ago, after eating a couple of tablespoons of dulce de leche for breakfast, I figured this Dulce de Leche and Cream Cheese Stuffed French Toast would be a fun and a delicious breakfast alternative.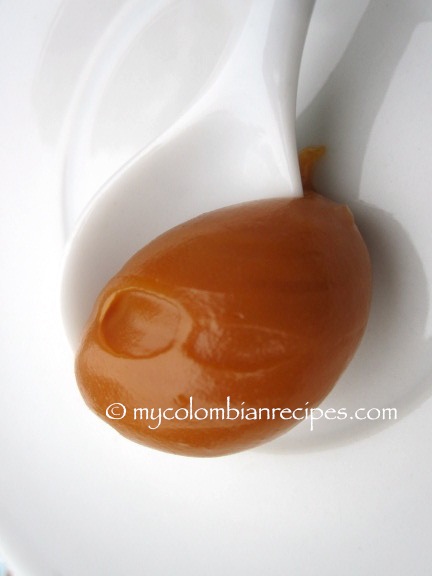 This recipe is actually a little bit of dessert and breakfast, you get sweetness with the dulce de leche, but it will still satisfy your cheese and bread craving. So this is a home run recipe in my book!
Buen provecho!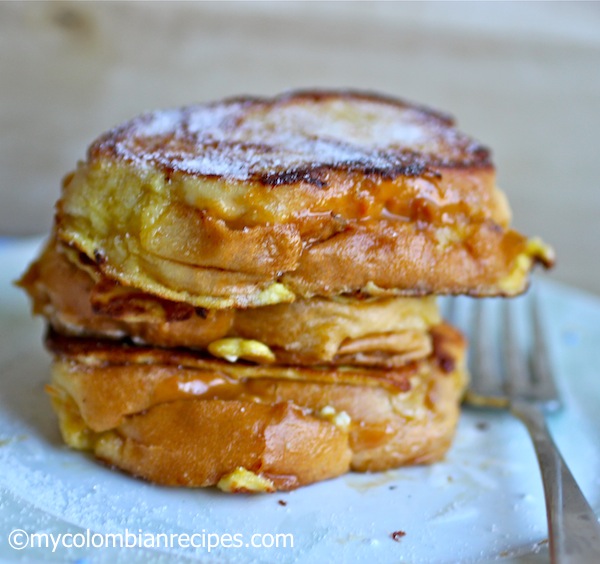 Ingredients
2 large eggs
1/2 cup of milk
6 ounces of cream cheese, softened
3/4 cup of dulce de leche or arequipe
8 slices of white bread
1/4 teaspoon of vanilla extract
Butter, for cooking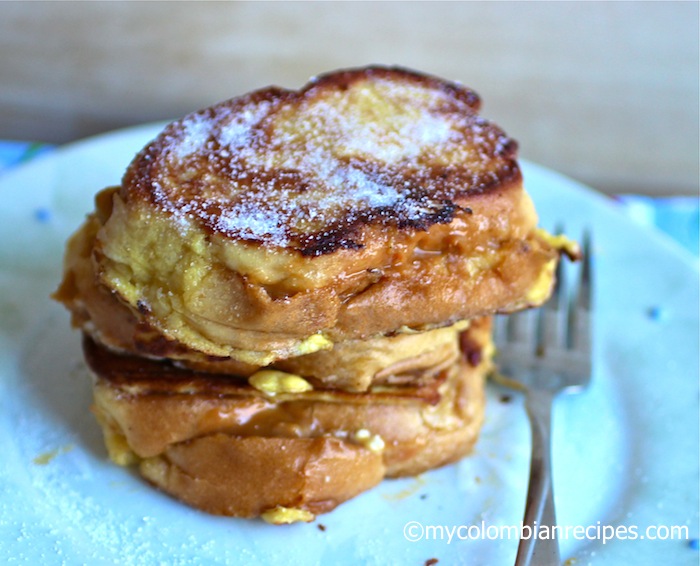 Directions
In a bowl whisk together the eggs and milk. Spread the cream cheese on half of the bread slices, then spread the dulce de leche on the rest of the slices. Press the edges to seal.
Heat the butter on a nonstick skillet over medium-low heat. Dip the stuffed bread in the egg mixture on each side. Cook them until golden, about 2 minutes per side.
If you like this page, you can say thanks by sharing it