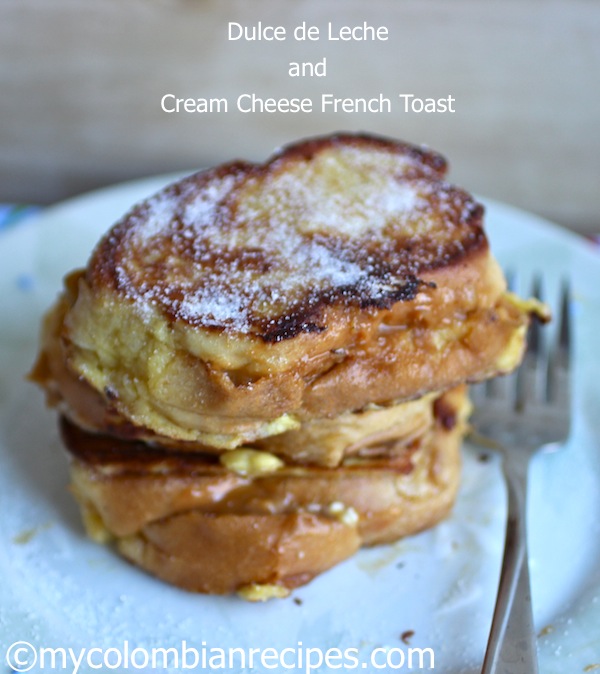 I admit, I have a bit of an obsession with dulce de leche, or Arequipe as we call it in Colombia. A couple of weeks ago, after eating a few tablespoons of dulce de leche for breakfast, I created this Dulce de Leche and Cream Cheese Stuffed French Toast thinking it would make for a fun and delicious breakfast or brunch. Turned out I was right 😉
Buen provecho!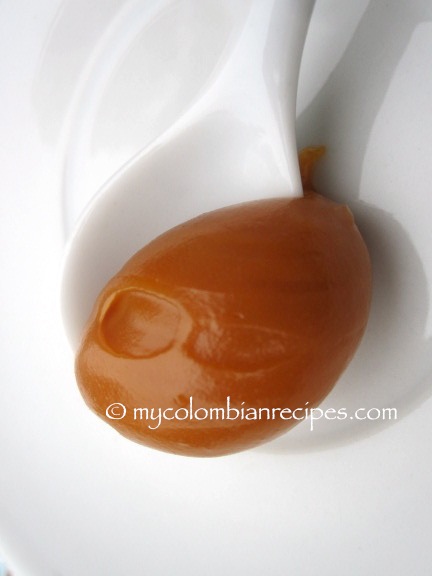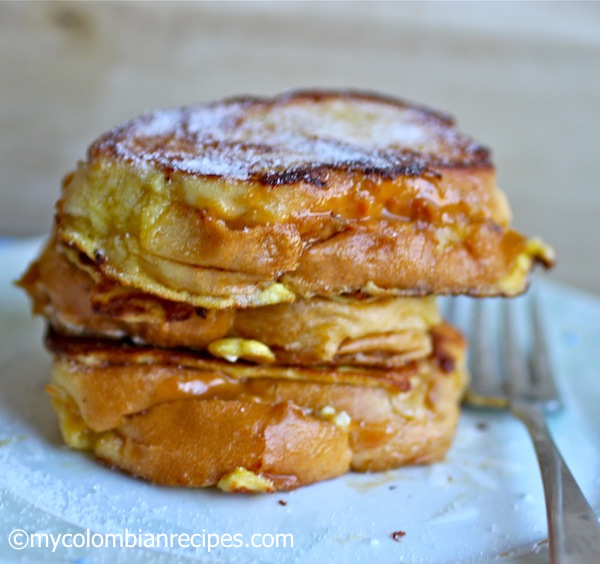 Ingredients
2 large eggs
1/2 cup of milk
6 ounces of cream cheese, softened
3/4 cup of dulce de leche or arequipe
8 slices of white bread
1/4 teaspoon of vanilla extract
Butter, for cooking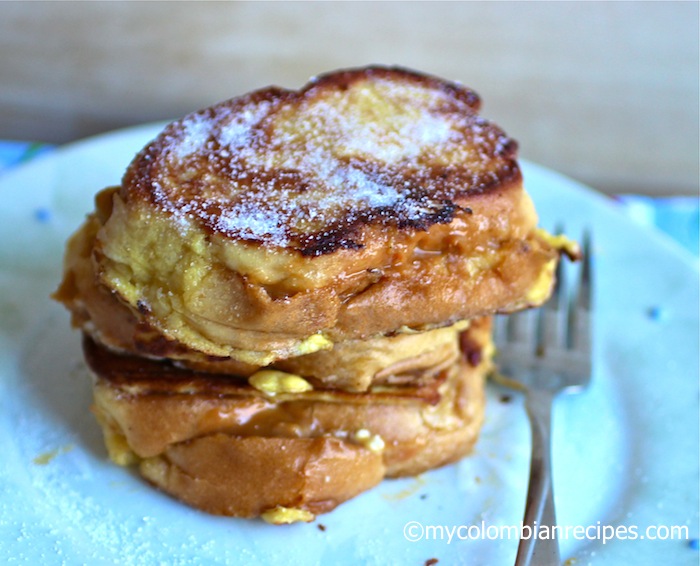 Directions
In a bowl whisk together the eggs and milk. Spread the cream cheese on half of the bread slices, then spread the dulce de leche on the rest of the slices. Press the edges to seal.
Heat the butter on a nonstick skillet over medium-low heat. Dip the stuffed bread in the egg mixture on each side. Cook them until golden, about 2 minutes per side.
This was printed from MyColombianRecipes.com