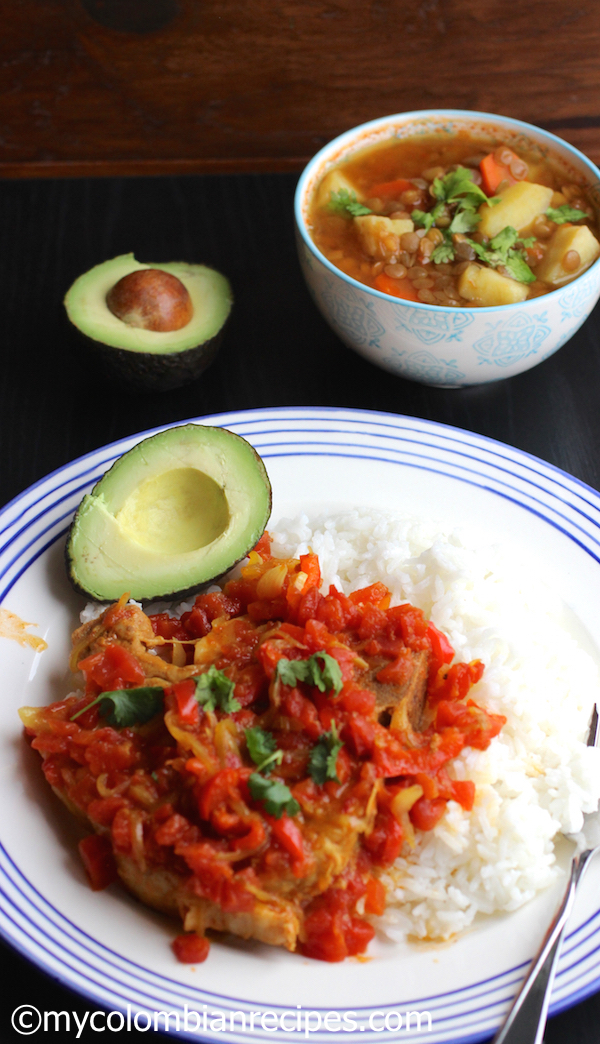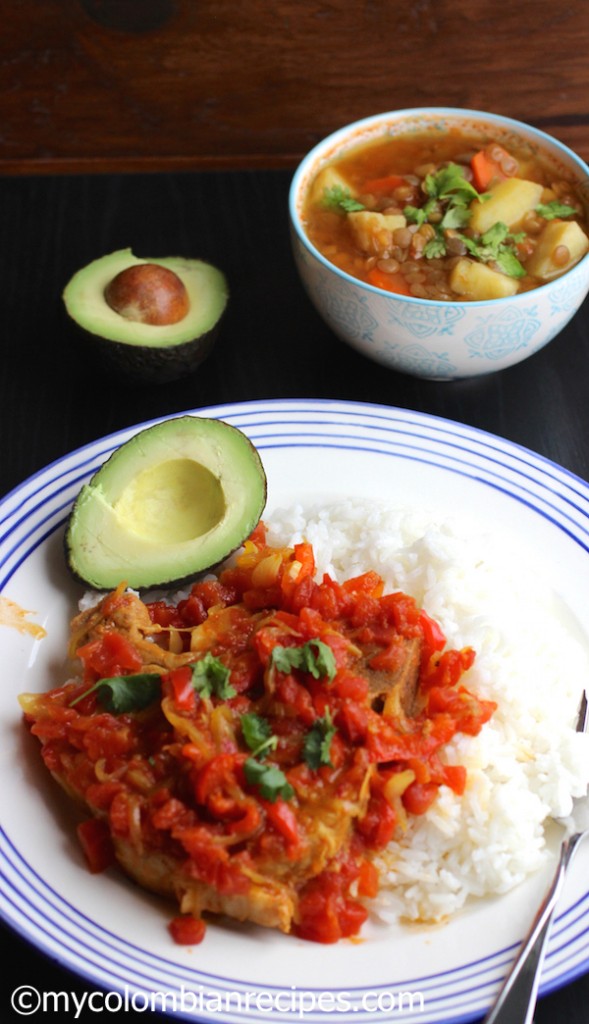 Chuletas de Cerdo a la Criolla is a dish that I enjoyed growing up in Colombia and now often cook at home. Pork Chops cooked with a sauce made with spices, onions and tomatoes makes for a warm and satisfying dinner. I love serving it with white rice, which soaks up the delicious sauce. However, perhaps an even more delicious alternative to rice is arepa, which makes for a perfect lunch.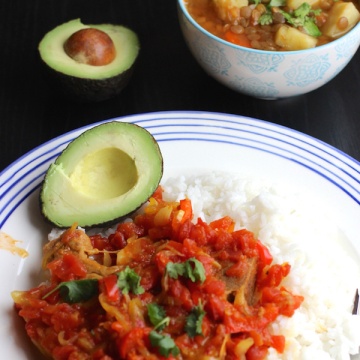 Chuletas de Cerdo a la Criolla (Pork Chops in Creole Sauce)
Ingredients
4

bone-in pork chops

2

tablespoons

vegetable oil

3

garlic cloves

minced

½

tablespoon

mustard

1

tablespoon

ground cumin

3 to

matoes

diced

2

medium onions

cut into slices

¼

cup

chopped cilantro

Salt and black pepper
Instructions
Place the pork chops in a zip lock plastic bag. Add the mustard, cumin, garlic, salt and pepper.

Refrigerate for 1 hour or overnight. Be sure the pork chops are evenly covered.

In a large skillet, heat the oil over medium heat. Place the pork chops into the skillet and cook for 3 minutes per side. Remove the pork from the pan and keep aside on a warm plate.

Add the onions and tomatoes to the same skillet where the pork was browned, adding an additional tablespoon of oil if needed. Cook over high heat for about 5-7 minutes or until browned and softened, stirring frequently to avoid burning. Add the reserved cooked pork chops and cover, reduce the heat to medium-low and simmer until the pork is tender and barely pink in the center, about 15 minutes. Divide the chops among plates, spoon the sauce over the top, add the cilantro and serve immediately.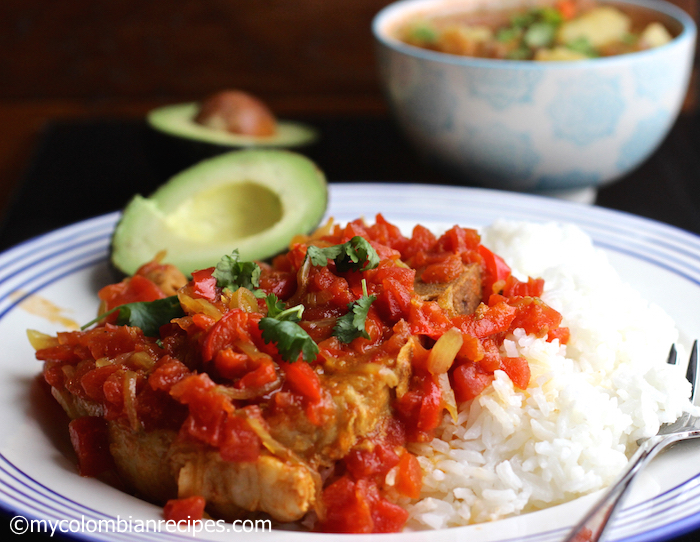 Chuletas de Cerdo a la Criolla (Pork Chops in Creole Sauce) is a simple, flavorful, inexpensive and comforting dish. It's certainly a good recipe to have in your repertoire.
Buen provecho!