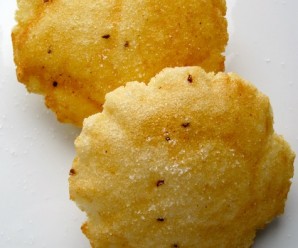 Arepuela o Anisita (Sweet Arepa with Anise)
Ingredients
1

cup

masarepa

preecooked cornmeal

1

cup

warm water

2

tablespoons

sugar

1

teaspoon

crused anise seeds

Vegetable oil for frying
Instructions
Combine the masarepa, warm water, anise seeds and sugar, mixing thoroughly. Let mixture stand for five minutes.

Knead with your hands for about 3 minutes, moistening your hands with water as you work.

Form 6 small balls with the dough. Place each ball between 2 plastic bags and with a flat pot cover, flatten to ½ inch.

Heat the vegetable oil in a large heavy pot to 350 F. Add the arepas in the heated oil one by one, fry for 3 minutes, turning over once about half way through.

Using a slotted spoon, carefully remove the arepas from the oil and drain on paper towels.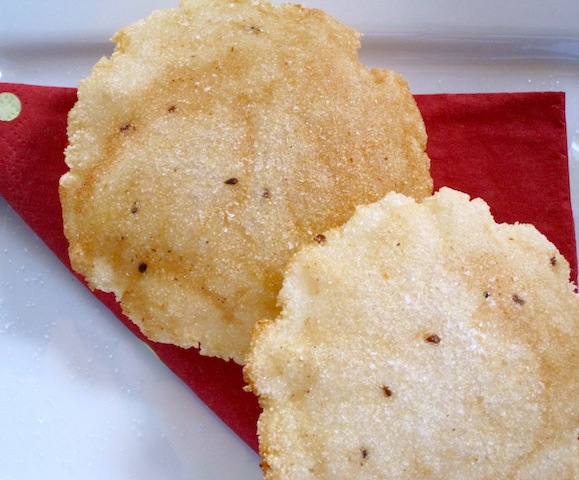 I don't know if I've mentioned this before, but I have a weakness for arepas and I eat them almost every day for breakfast. Eating arepas makes me happy and connects me with my country.
In Colombia we eat all kinds of arepas and these Arepuelas or Anisitas (sweet arepas) are very popular on the Atlantic coast of Colombia. You can eat them with hot chocolate for breakfast or just as a quick snack with coffee. They are crispy, sweet and delicious. Enjoy!