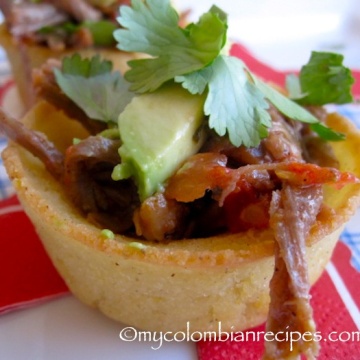 Arepa Bites with Shredded Beef and Avocado
Ingredients
1 ½

cups

pre-cooked white or yellow arepa flour or cornmeal

1 ¼

cups

warm water

½

teaspoon

ground cumin

¼

cup

grated parmesan cheese

¼

cup

melted butter

Pinch

salt

½

of my shredded meat recipe

1

small avocado

diced

juice of ½ lime

Salt and pepper

Fresh cilantro for garnish
Instructions
Combine the cornmeal, warm water, cumin, cheese, butter and salt, mixing thoroughly. Let mixture stand for five minutes.

Knead with your hands for about 3 minutes moistening your hands with water as you work. Preheat the oven to 375 degrees F.

Form small balls with the dough. Spray your muffin tin with non-stick spray. Place one ball in each muffin cup and press with your fingers to make small shells.

Meanwhile mix the avocado, lime juice, salt and pepper in a small bowl. Set aside.

Bake for about 20 minutes. Place them on a serving plate, then fill each bite with shredded beef and garnish with avocado pieces and cilantro leaves. Serve WARM!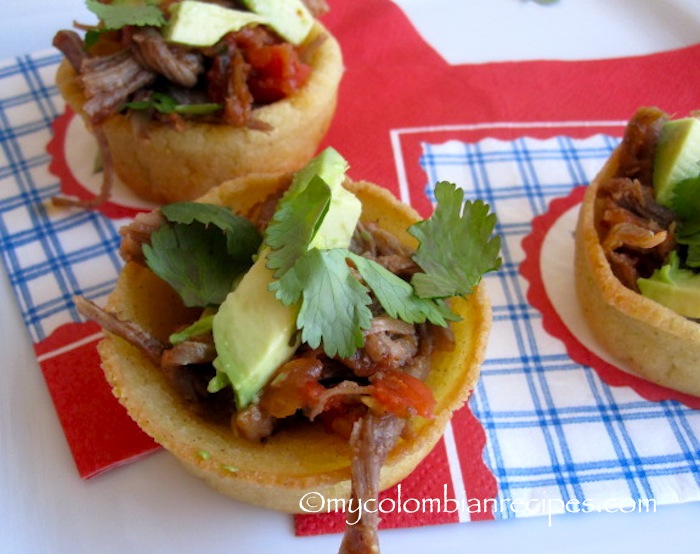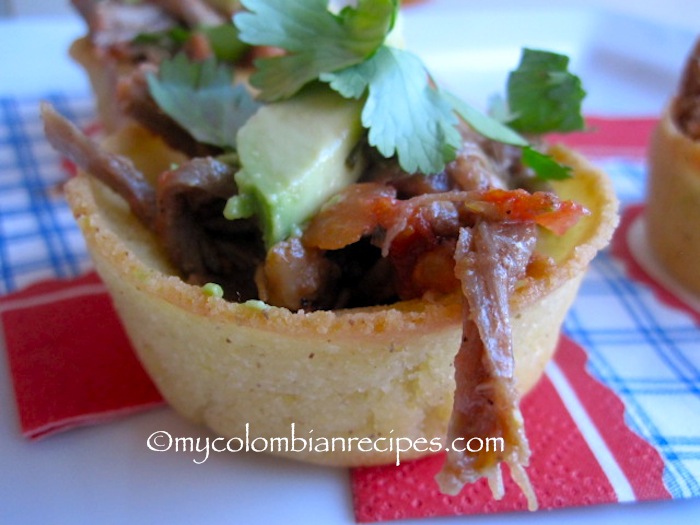 The versatility of arepas is just one of the many reasons why I love them so much. I eat arepas every day for breakfast, but I am a happy girl eating them for lunch, snacks and dinner too. I am always looking for new ways to make them and I already have many recipes for arepas on this blog.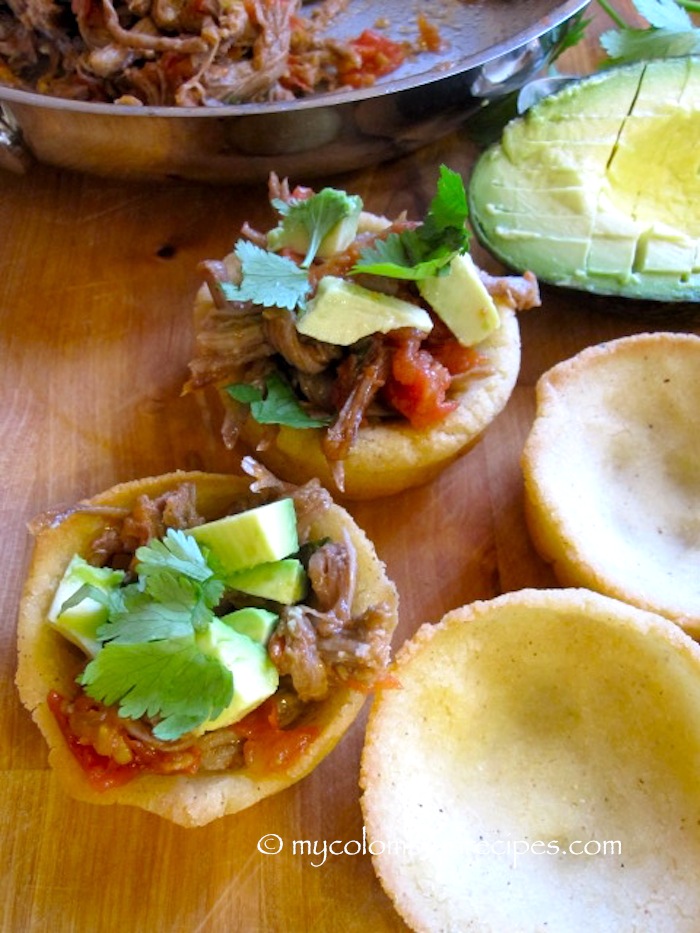 Thinking about the Super Bowl next weekend, I came up with the idea of making arepa bites, and I knew it would be the perfect treat for guests. These Arepa Bites with Shredded Beef and Avocado are excellent for entertaining. Regardless of the event, this recipe just has to be part of your menu.
The arepas have to be made the same day, but the shredded beef (Carne Desmechada o Ropa Vieja) can be made the day before.
Buen provecho!