Hola and Welcome to My Colombian Recipes. I hope you enjoy your visit!
About me
My name is Erica Dinho and I am from Medellin, Colombia. I came to the United States in 2000 to visit family and in early 2001, I met a man who soon after became my husband. My English wasn't so good then and he didn't speak much Spanish, but we managed just fine. However, he does still occasionally make fun of my accent and my sometimes misuse use of the English language while referencing an "I Love Lucy" episode 🙂 Anyway, I have been in this country ever since. We live in the northeastern United States with our two boys. I enjoy watching cooking shows, reading recipe books and I absolutely love to cook! I am not a professional chef however. My educational background is in Tourism and Hotel Management and Marketing.
Although Spanish is my first language, this site is written in English, so please excuse any grammatical errors…I do my best.
For more facts about me click here.

About the site
This blog was created in February 2009 and was inspired by my grandmother, Mamita, who was an amazing traditional Colombian cook. I never saw Mamita cooking from a recipe. She made dinner from whatever ingredients she found in the kitchen. My hope is that people from other countries discover Colombian food and learn more about our culture and traditions. Cooking traditional Colombian food connects me to my culture and allows me to share my heritage with my American family.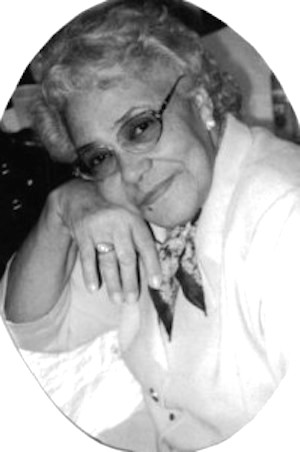 My recipes are not limited to traditional Colombian food. I have many other recipes for dishes representing other countries that I enjoy cooking for my family and friends, which I will also share with you. The sources of most of my recipes are my family, friends and my own creations and experiments, but if I cook a dish from a magazine, cookbook or TV show, I will list the source. All of the pictures and writing are done by me. The webmaster of My Colombian Recipes is my husband, who doesn't get a lot credit, but he handles all the technical stuff for the site.
Comments and e-mails
I appreciate all of your comments, feedback and e-mails. I read every single one of them! I am not always able to reply to them all but I will do my best to answer your questions as quickly as possible. Although I appreciate constructive criticism, rude comments will be deleted and not published.  Remember, you can also subscribe to My Colombian Recipes by email or feed reader and never miss a post! Thank you for visiting.
This site is also available in Spanish (en español en este enlance)
Erica
This was printed from MyColombianRecipes.com