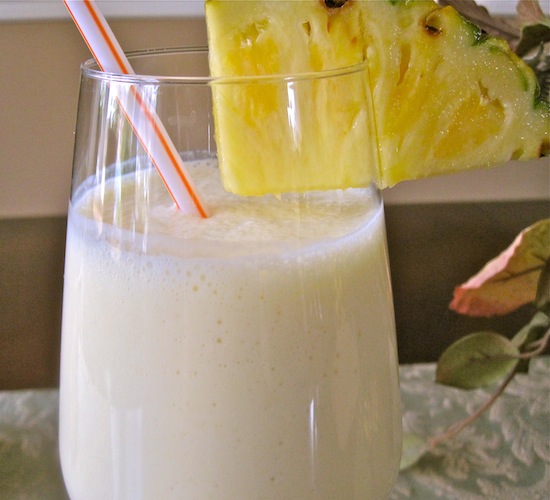 Make this delicious and simple coconut and pineapple drink and your kids will love you for it!
I am a huge coconut and pineapple fan , so I love this drink. It doesn't matter if is cold or hot outside, this drink is always welcome in my house.
Buen Provecho!
Ingredients
(2 servings)
1 cup pineapple chunks
1 cup coconut milk
1 cup ice cubes
1/2 cup milk
3 tablespoons condensed milk or to your taste
Sliced pineapple for garnish
Directions
In a blender, combine the pineapple chunks, coconut milk, ice cubes, milk and condensed milk and blend until smooth. Pour into glasses and serve immediately.
This was printed from MyColombianRecipes.com