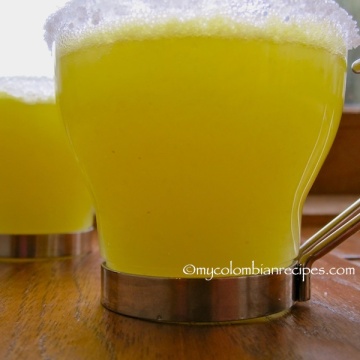 Hervido de Piña Nariñense(Colombian Pineapple Hot Drink)
Ingredients
5

cups

of water

1

pineapple

peeled, cored and cut in medium size chunks

1 ½

cups

of sugar or to your taste

Aguardiente to taste
Instructions
Working in batches place the pineapple chunks with the water in the blender and blend well.Strain the juice through a sieve. Place the juice and sugar in a medium pot.

Bring to a boil, reduce the heat to medium and cook for 15 minutes.

Add the aguardiente and to serve, place sugar in a shallow dish. Moisten the rim of a cup with a dampened paper towel, then dip into the sugar. Fill the cup with the hervido and serve immediately.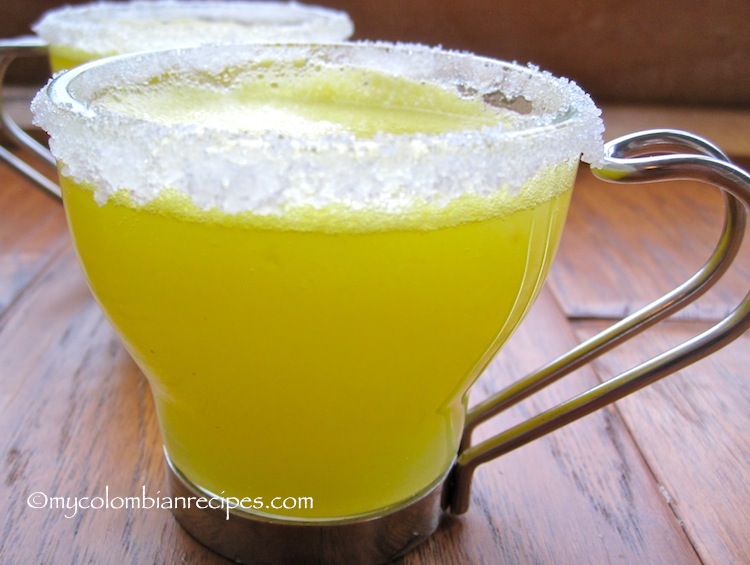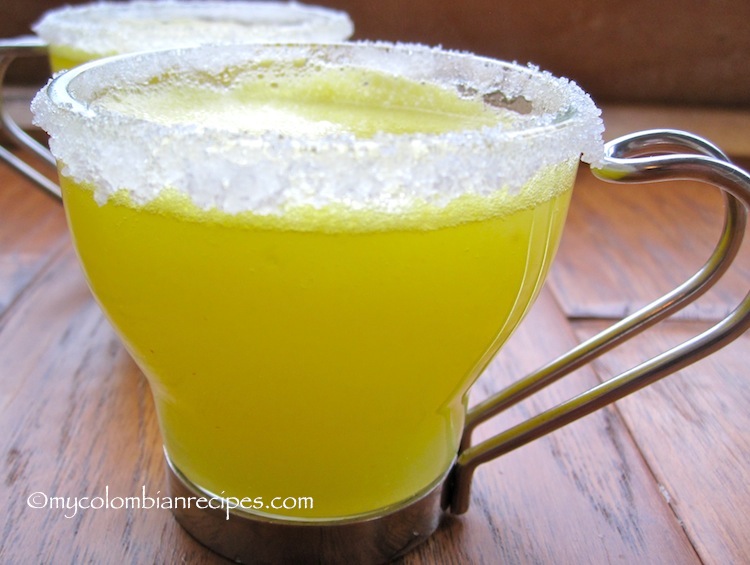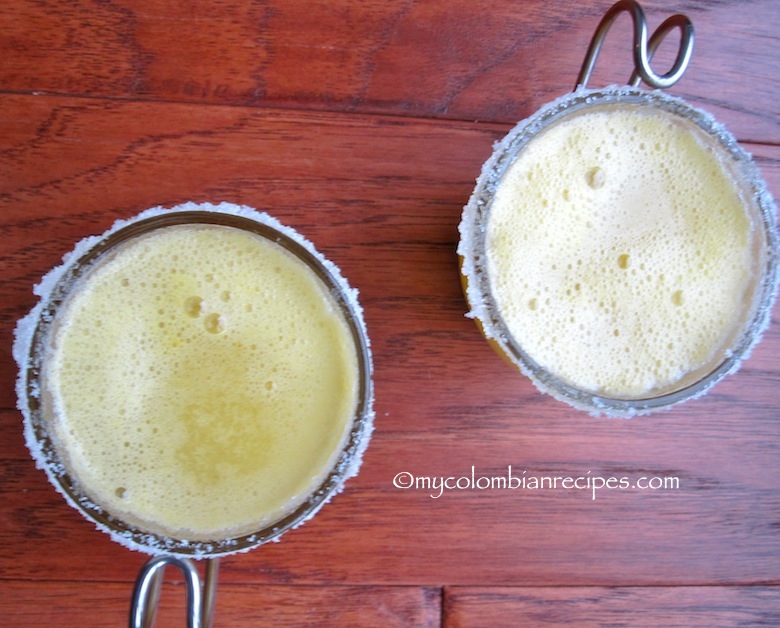 Hervido is a traditional hot drink from the Nariño department of Colombia. Hervidos are made by boiling fresh fruit juice, such as pineapple (piña), passion fruit (maracuya) or blackberry (mora) with sugar, and then the hot juice is mixed with aguardiente, an anise flavored liquor from Colombia. Hervidos are a wonderful cocktail for the cold weather.
If you want a nonalcoholic version, feel free to try them without aguardiente. I make that version for my kids and they love it.
Buen provecho!