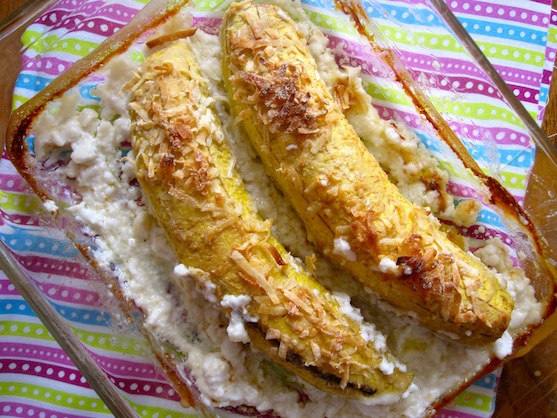 The warm spice of the cinnamon and wonderful texture from the coconut flakes helps make this an amazing Colombian side dish. Plátanos Asados con Coco are perfect served with your favorite meat or poultry or you can just eat them alone as a snack.
Buen provecho!
Ingredients
(4 servings)
2 tablespoon butter
4 very ripe plantains
Pinch of ground cinnamon
1 cup coconut milk
1/3 cup sweet shredded coconut
Directions
Preheat the oven to 350°, cut the ends of the plantains and peel.
Place them in a baking dish and brush with the butter. Sprinkle with the cinnamon and add the coconut milk, then sprinkle with coconut.
Bake for 25 to 30 minutes. Serve warm as a side dish.
This was printed from MyColombianRecipes.com