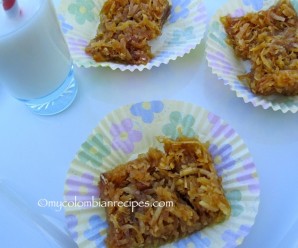 Chancacas (Colombian-Style Coconut Candy)
Ingredients
5

cups

of shredded coconut

2

cups

of water

16

oz

of panela

Zest of 1 lime

2

cinnamon sticks
Instructions
In a medium pot over medium heat, place the panela, water and lime zest. Cook for about 15 minutes.

Add the coconut and cinnamon stick. Stir well and cook for about 30 minutes more or until the mixture is thick. Discard the cinnamon sticks.

Line a cookie sheet with parchment paper. Pour the mixture into the prepared sheet. Press the mixture evenly into the sheet. Cool for at least 2 hours before cutting into squares. Serve at room temperature.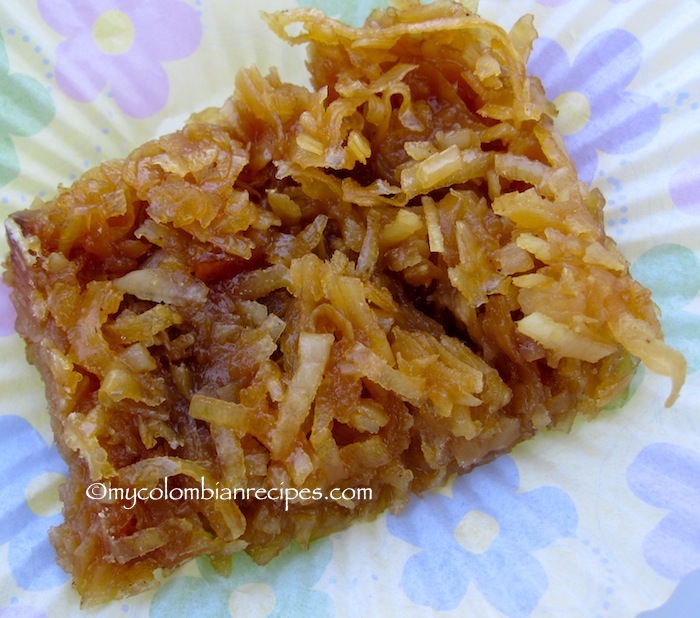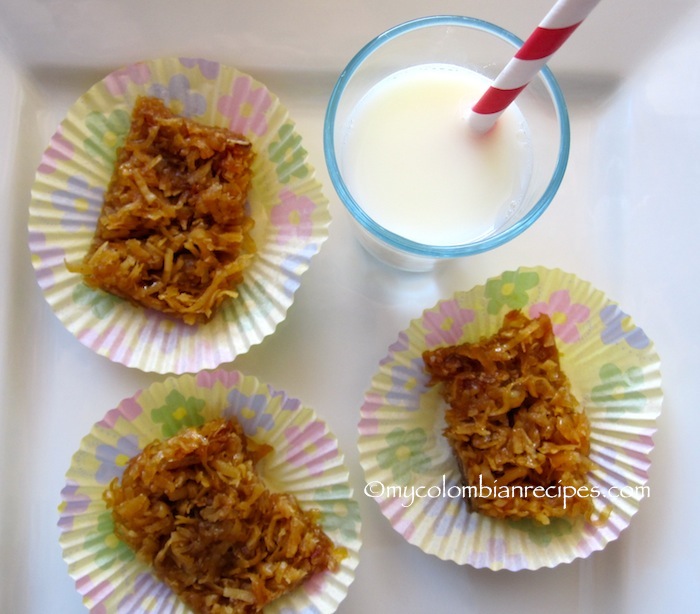 Chancacas are a traditional dessert from Buenaventura Colombia, a seaport city on the Pacific Ocean. This candy is made with coconut and panela (sugar cane) and is a delight in every way.
Using fresh coconut makes this dessert sensational but you can also use dried shredded coconut. This coconut candy is very sweet and has a chewy texture. It is very similar to cocadas and panelitas, which are other popular coconut candies in Colombia.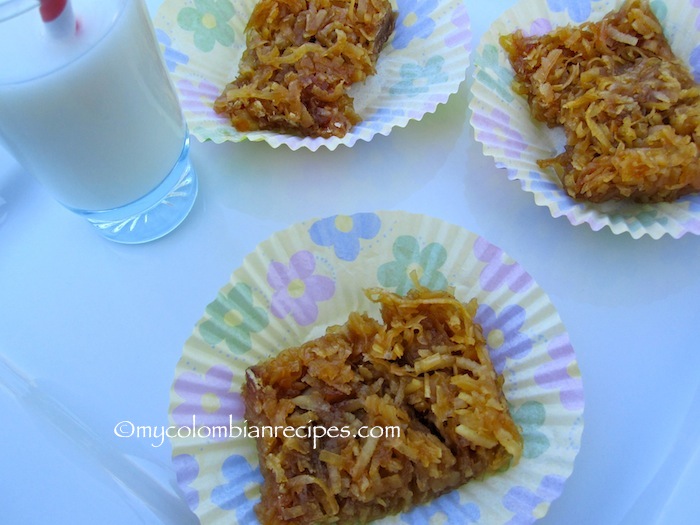 Buen provecho!