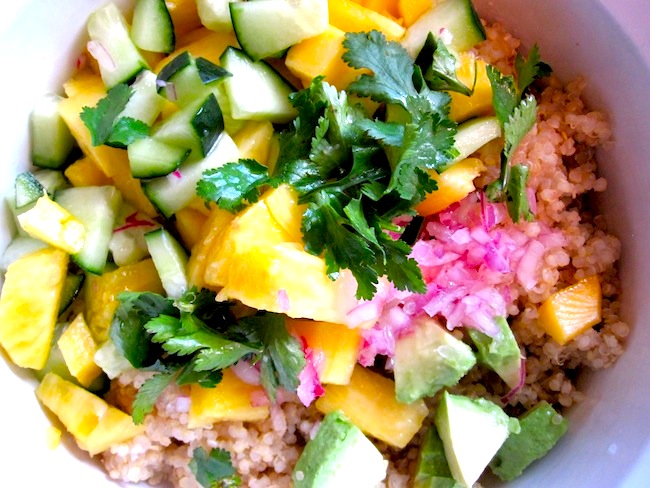 Quinoa, or quinua in Spanish, is a nutritious grain that is popular in South America. The cooking method is similar to rice, where the quinoa is simply simmered in water until the liquid is evaporated.
This Quinoa Salad with Pineapple and Avocado is great for picnics and potlucks, and it also makes a wonderful accompaniment to grilled pork, seafood or chicken.
Buen provecho!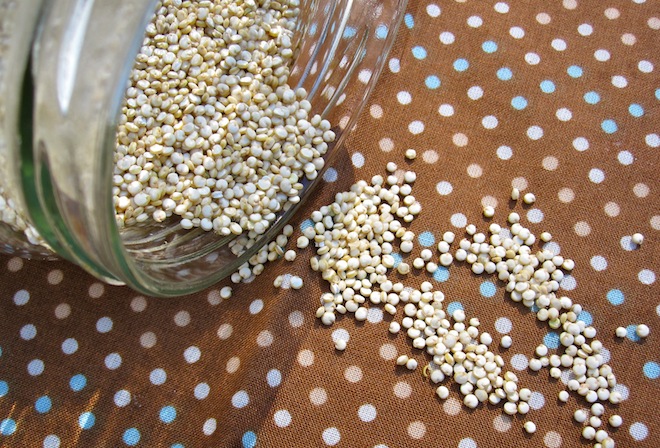 Ingredients:
(4-6 servings)
Quinoa
1 tablespoon olive oil
2 cups of quinoa
4 cups of water
Salt
Salad
1 cup diced fresh pineapple
1 cup diced fresh mango
1 avocado, peeled and diced
1/2 cup of red onion, finely chopped
1/2 cup fresh cilantro, finely chopped
1 cup diced cucumber
Salt and pepper
Juice of 4 limes
1 tablespoon olive oil
Directions
Wash the quinoa in a fine strainer. Place the water, salt and quinoa in a medium pot and bring to a boil. Reduce heat to low and simmer until water is absorbed, about 20 minutes.
In a medium bowl mix all the salad ingredients and set aside. Toss the cooked quinoa with the pineapple mixture and serve.
This was printed from MyColombianRecipes.com