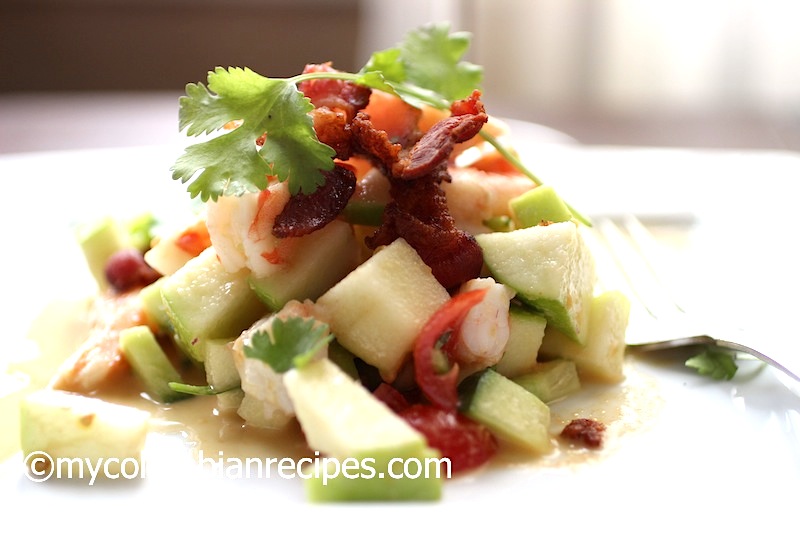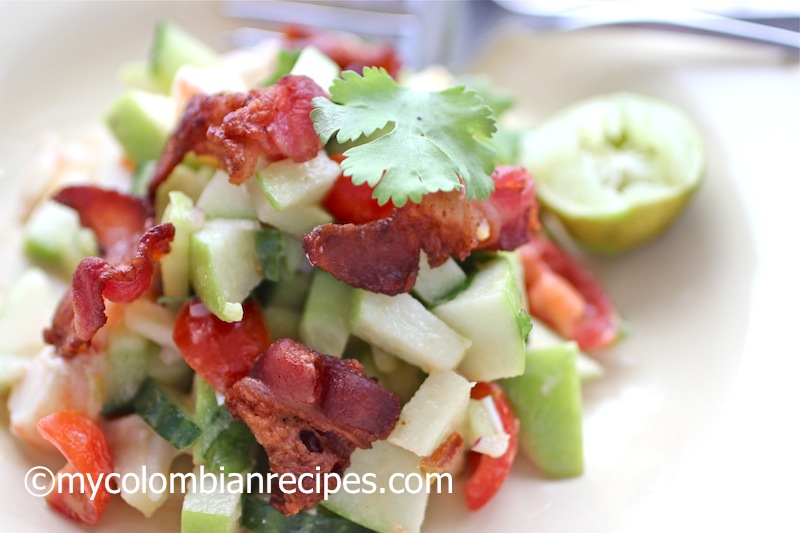 This month The Creative Cooking Crew's challenge was a virtual mystery basket similar to the TV show "Chopped". The ingredients inside the basket were, green apple, bacon, vinegar, and nut butter.
I decided to make an Apple and Shrimp Salad with Spicy Nut Dressing and I absolutely loved the combination of textures and flavors in this salad.
This salad is so easy to make, it could be a quick midweek meal, or the first course of a fancy dinner.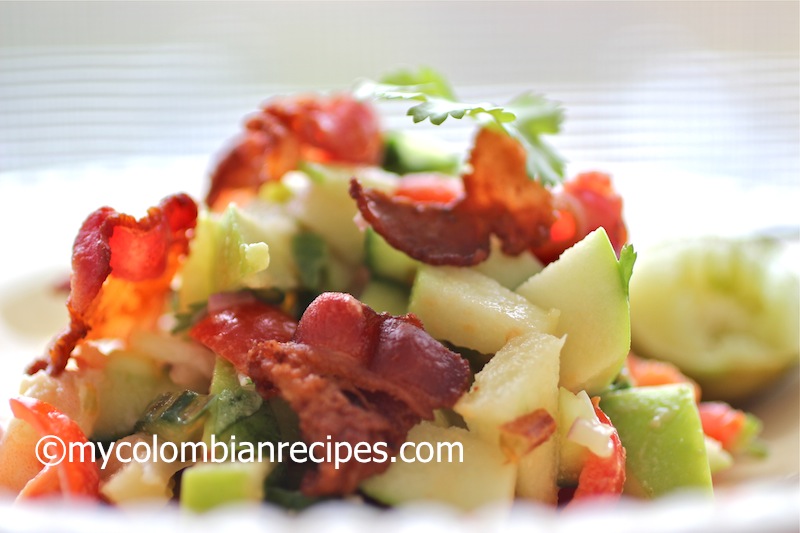 Don't forget to visit Joan's blog on March 27 to see the Mystery Basket round-up.
Ingredients
(2 servings)
One green apple, peeled and diced
1/2 cup cucumber, diced
1/2 pound of cooked shrimp, cut into bite size pieces
3/4 cup almonds
1/4 cup red onion, finely chopped
1/4 cup chopped fresh cilantro leaves, plus more for garnish
1/2 cup grape tomatoes, halved
Salt and pepper, to taste
3 bacon strips, cooked and diced

Nut Dressing

3 tablespoons peanut butter
1 tablespoon fresh lime juice
1 tablespoon white vinegar
1 tablespoon water
1/2 jalapeño pepper, finely chopped
Salt and pepper, to taste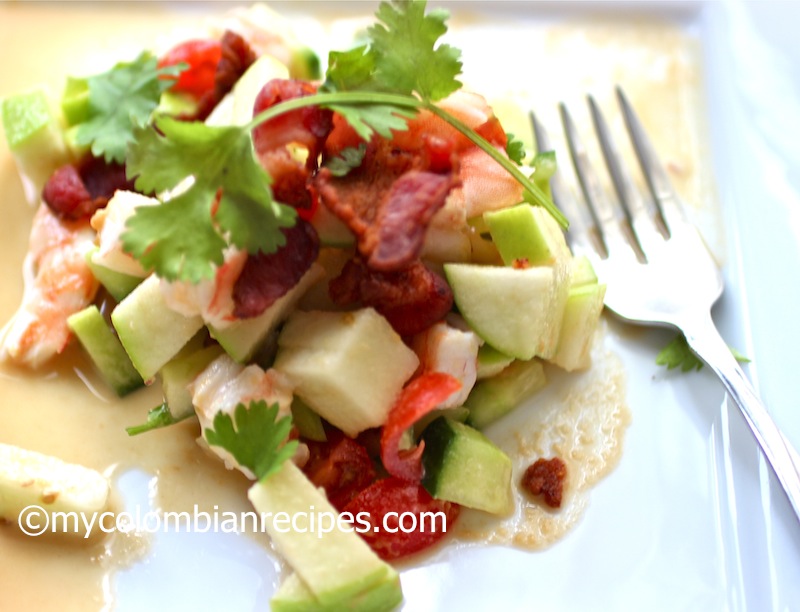 Directions
In a small bowl mix all the dressing ingredients and set aside. In a large bowl, toss together the salad ingredients, except the bacon.
Drizzle the dressing over the mixture, add the bacon and fresh cilantro, and serve immediately.
This was printed from MyColombianRecipes.com