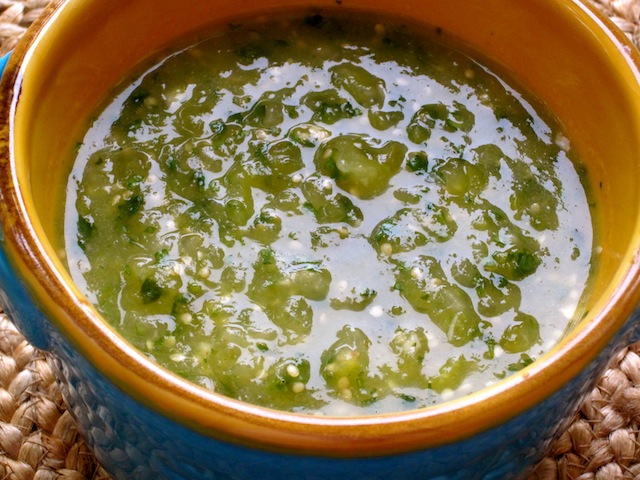 I have a special love for authentic Mexican food, which differs from much of what we are served at typical American style Mexican restaurants. I am not an expert at cooking Mexican cuisine but I do love to play in my kitchen with the amazing flavors they use. There is nothing better than homemade salsa and I made my first tomatillo salsa last week and it came out fantastic. You can use it as a dip with tortilla chips or add it to your favorite Mexican dishes.
Buen Provecho!
Ingredients
10 tomatillos, husked
1/2 cup red onion, chopped
1/3 cup chopped fresh cilantro
1 garlic clove
1 1/2 jalapeño peppers, diced
Salt and pepper
Juice of 1 lime
1 teaspoon olive oil
1/2 teaspoon sugar
1/4 teaspoon ground cumin
Directions
In a medium pot over medium heat place the tomatillos in water. Cook for about 5 minutes or until tender.
Place the cooked tomatillos and remaining ingredients in the food processor and process until smooth.
This was printed from MyColombianRecipes.com